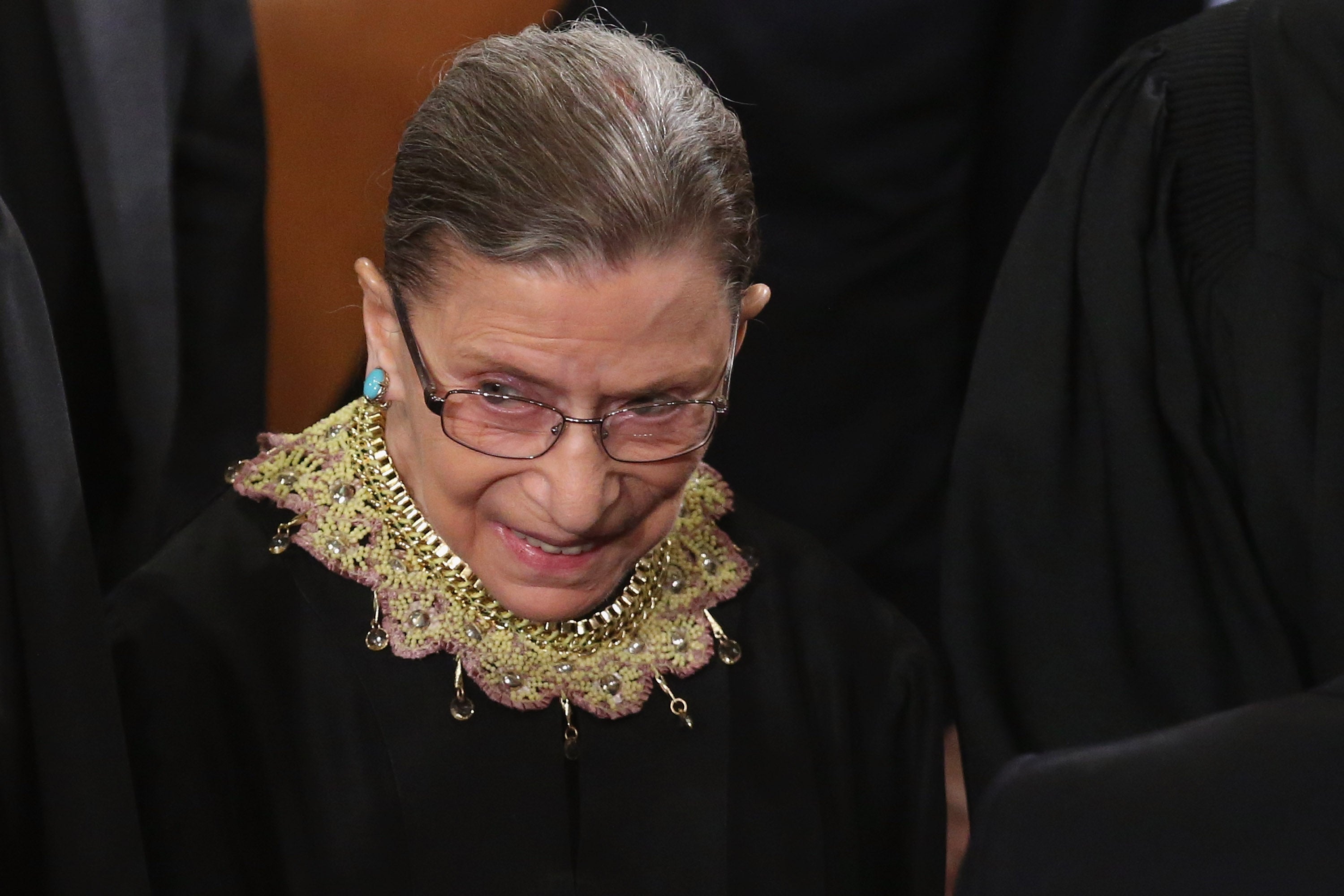 Ruth Bader Ginsburg insists -- again -- that she's not retiring yet
Now that President Obama is settled into his second term, liberals have suggested that Supreme Court Justice Ruth Bader Ginsburg should retire before his term is up, or risk letting a Republican president appoint her successor to the bench. Ginsburg, however, isn't concerned about that.
"There will be a president after this one, and I'm hopeful that that president will be a fine president," she told the New York Times over the weekend, insisting she'll remain on the bench "as long as I can do the job full steam, and that, at my age, is not predictable."
At 80, Ginsburg is the oldest member of the high court. She's survived two bouts with cancer but told the Times that she is now in good health and remains active, with modest adjustments to her lifestyle. "I don't water-ski anymore," she said. "I haven't gone horseback riding in four years. I haven't ruled that out entirely. But water-skiing, those days are over."
Ginsburg, who was appointed by President Clinton in 1993, is the most senior of the four liberals on the Supreme Court. If a conservative justice replaced her, it could significantly tip the balance of the court. That's led to significant speculation in recent years about her future, prompting her to repeatedly insist that she has no plans to retire.
While Ginsburg is the oldest justice on the court, it's worth noting that a few of her colleagues are close to 80 themselves -- conservative Justice Antonin Scalia is 77 years old, as is moderate Justice Anthony Kennedy. Liberal Justice Stephen Breyer is 75.
Thanks for reading CBS NEWS.
Create your free account or log in
for more features.