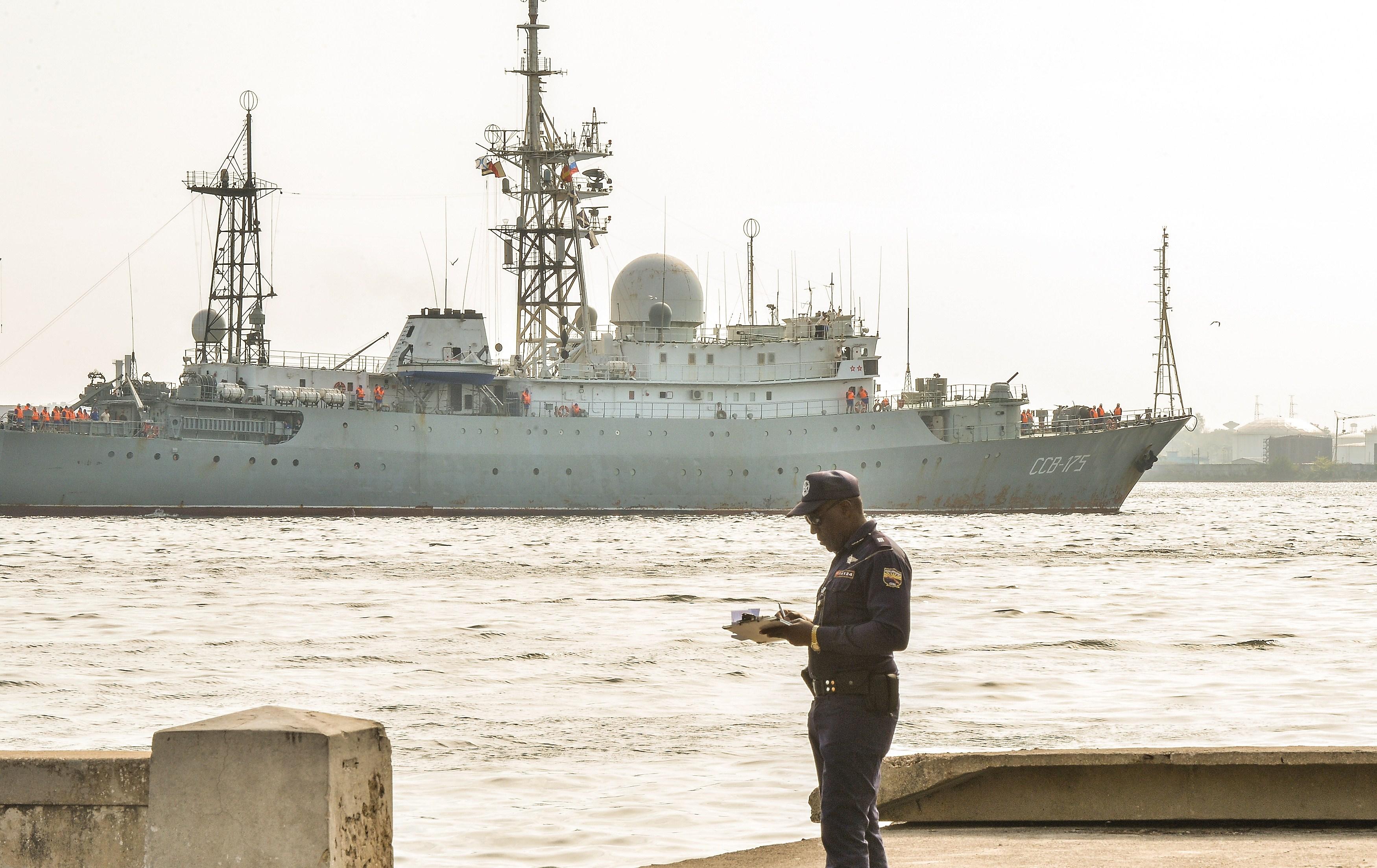 Russian spy ship patrolling off U.S. East Coast
A Russian spy ship is patrolling off the east coast of the United States, reports CBS News national security correspondent David Martin.
The ship, known as an AGI (Auxiliary, General Intelligence), made a port call in Cuba and has been working its way up the east coast.
Currently the ship is off the coast of Delaware, well in international waters. It is expected to continue north until it gets to the sub base at New London, Conn., then turn around and head south toward Cuba.
The presence of foreign vessels and aircraft near U.S. territory is nothing new. In 2015, there was a flap about a Russian spy ship hanging out in a spot where the transatlantic cables are laid.
The ship's presence is one of various Russian provocations of late to test the Obama and now, the Trump administration, Martin reports.
Just four days ago, an incident similar to last year's buzzing by Russian jets of a U.S. Navy destroyer in the Baltic Sea happened again, this time in the Black Sea.
First, a Russian patrol plane made a low pass close to the USS Porter, then two Russian jet fighters were followed a short time later by a third. U.S. officials called the fly-bys "unsafe and unprofessional."
Thanks for reading CBS NEWS.
Create your free account or log in
for more features.