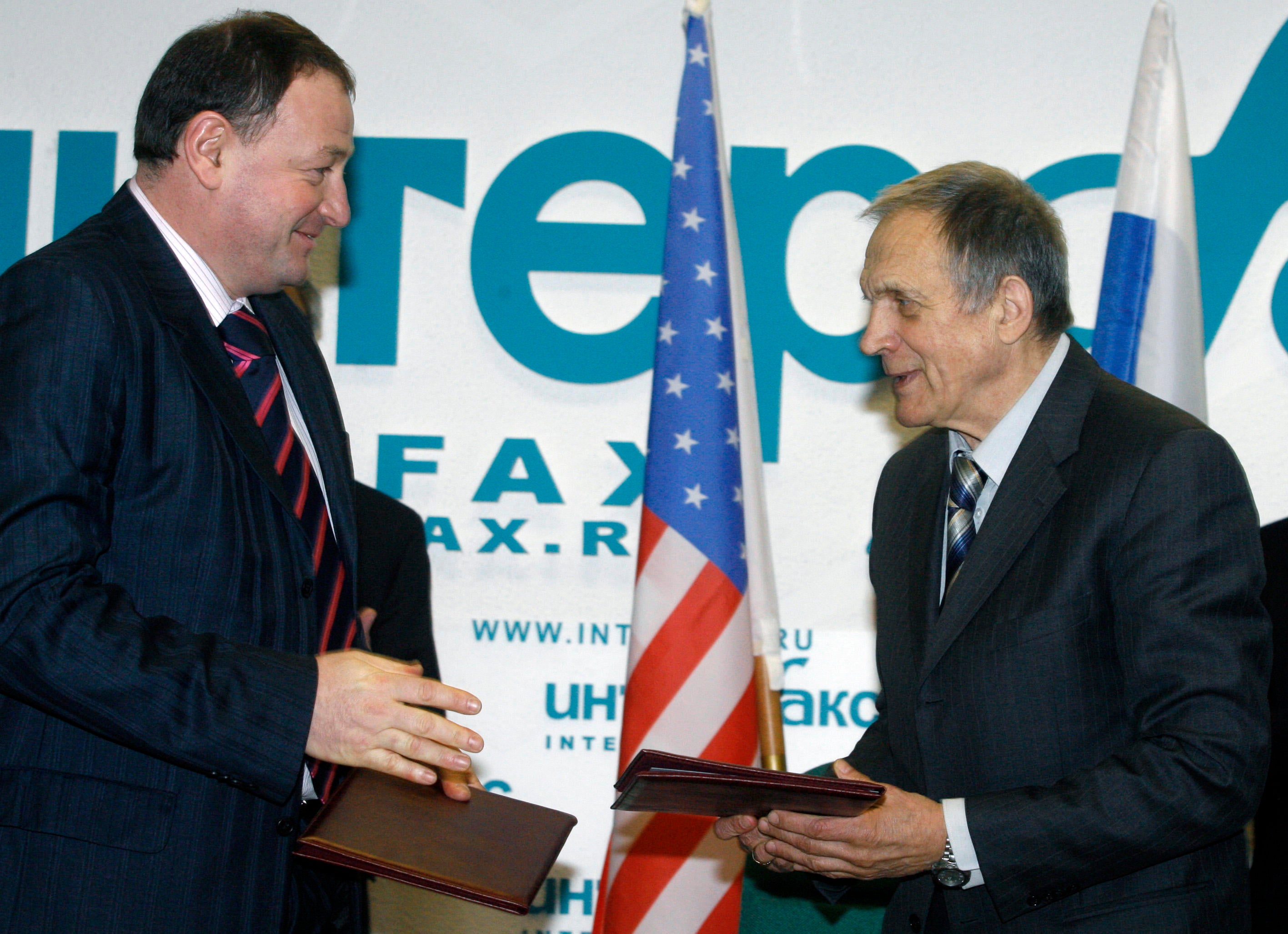 Russia considers freezing crucial exports to U.S.
MOSCOW -- Russian lawmakers have submitted a wide-ranging bill that could freeze crucial exports to the United States. The bill, which was drafted by leading lawmakers at the State Duma in response to the new round of U.S. sanctions announced last week, proposes a wide range of restrictions for U.S. businesses in Russia and for cooperation with the U.S.
Among them is a proposal to ban or restrict titanium exports that are crucial for U.S. aircraft maker Boeing.
Duma speaker Vyacheslav Volodin told Russian news agencies that the bill could be put up for vote next week.
Kremlin spokesman Dmitry Peskov told reporters on Friday that the Kremlin has yet to see the bill and come up with its decision on it.
The Trump administration announced the new sanctions Friday against a number of Russian officials and businesses who could benefit from what the White House views as the Kremlin's destabilizing activity. Individuals in Russian President Vladimir Putin's inner circle were among those targeted, but the Treasury Department designated 38 Russian individuals and entities in total in the measures.
The sanctions target a wide range of Russian activity, including the poisoning of a former double agent in the United Kingdom which the U.S. and U.K. have blamed on Russia.
Those targeted by the new sanctions include Putin's personal body guard, son-in-law, the head of Russia's national security council and a former prime minister. The list also includes Oleg Deripaska, former Trump campaign chairman Paul Manafort's longtime benefactor. Manafort offered to brief Deripaska during the campaign.
Alexander Torshin, who has close ties to the NRA and worked during 2016 and into 2017 to set up a meeting with Mr. Trump, was also sanctioned. He had a brief meeting with Donald Trump Jr. at an NRA event, CBS News confirmed. There are reports that his ties to the NRA are currently under investigation by the FBI. Torshin is a top Russian official, the State Secretary – Deputy Governor of the Central Bank of the Russian Federation.
As senior administration official told reporters when the sanctions were announced that the action would be "noticed far and wide."
Thanks for reading CBS NEWS.
Create your free account or log in
for more features.