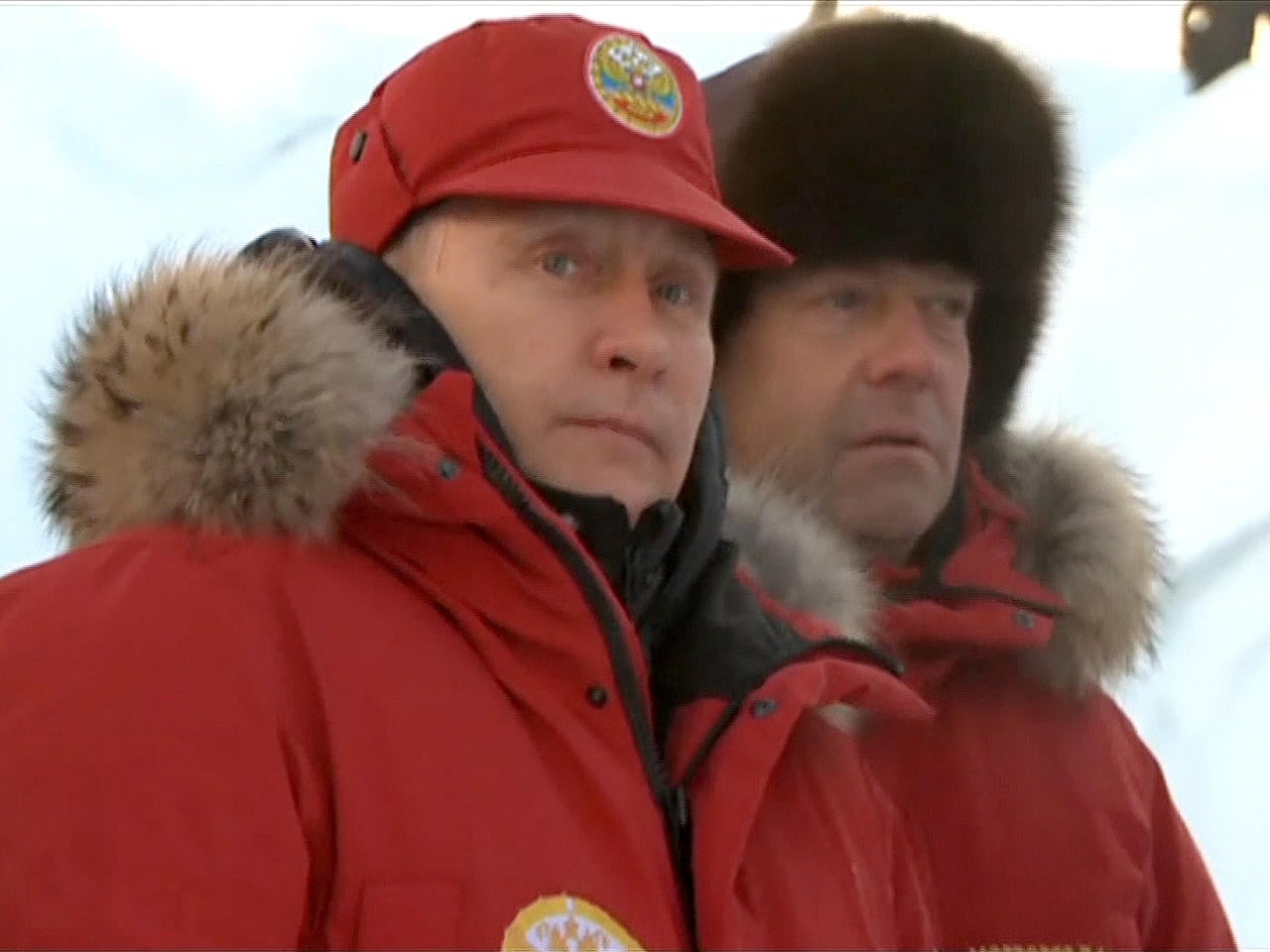 Russia's military buildup in Arctic puts U.S. on alert
Russian President Vladimir Putin has never been one to pass up a photo-up, and his latest candids comes from the icy Arctic. He was photographed in March pensively walking among glaciers, reports CBS News' Jonathan Vigliotti.
The Kremlin has also previously released video of reindeer-riding Russian soldiers. It's all part of the unveiling of the country's crown jewel: Russia's sprawling Trefoil military base, located just outside the Arctic Circle. It can house 150 troops and warplanes.
While parts of the base remain top secret, the military offered up a virtual tour of the interior of the building. The PR rollout comes as Moscow moves to lay claim to the region's huge oil and gas reserves believed to be worth as much as $35 trillion.
Russia, the United States, Canada, Denmark and Norway have all been trying to assert jurisdiction over parts of the Arctic. Legally it's still unclear who can lay stake to the territory, but the Kremlin knows how persuasive a good show of force can be.
"We all stand to make money in the Arctic, but of course this will all grind to a halt if we see a new arms race instead," former Defense Department policy analyst Robert English said.
While the U.S. has a military presence in the Arctic, including airfields and infantry bases, there is concern in Washington that Russia has pushed in recent years to expand its own military capabilities there, its most significant buildup in the region since the end of the Cold War.

Defense Secretary James Mattis addressed the issue during his confirmation hearings.

"The U.S. must ensure that Russia doesn't expand those efforts to dominate the region," Mattis said.
For now, Russia's flag seems firmly planted on the top of the world.

Thanks for reading CBS NEWS.
Create your free account or log in
for more features.