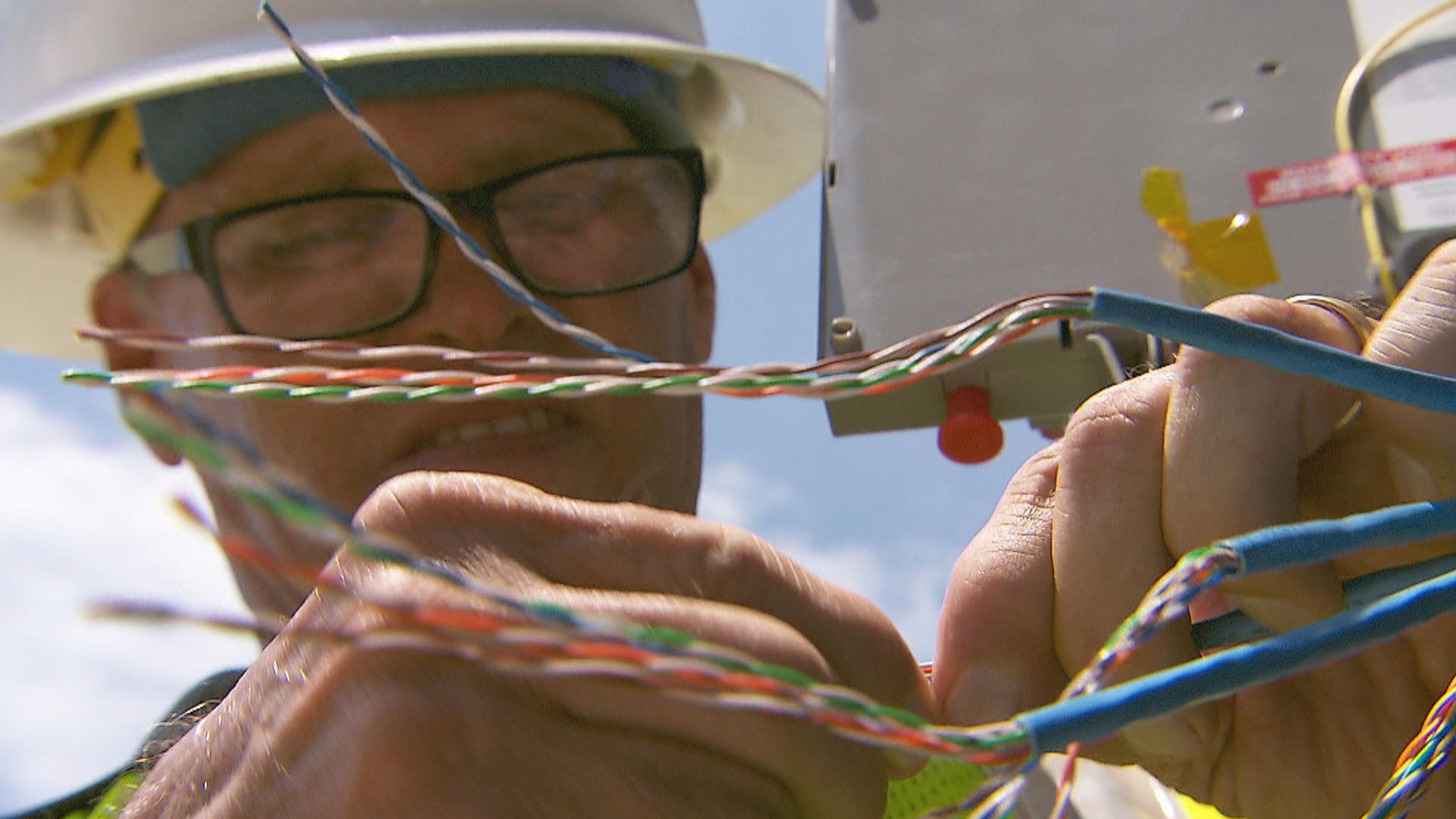 The digital divide between rural and urban America's access to internet
The internet is not a luxury.
Last year a federal court defined it as a basic utility like running water or electricity, but in rural areas across America, high-speed internet often ends at the county line.
Just 3 percent of people in urban areas lack access to broadband, but in rural areas, 35 percent of people have no access.
That's about 22 million Americans.
The FCC Thursday committed $2 billion in subsidies over the next decade to help telecommunications companies bridge that gap, reports CBS News' Tony Dokoupil.
At his optometry office in Dawsonville, Georgia, Dr. Brian Burke takes pride in his sleek, 21st century technology.
"I wanted to be the most modern office that we could be," Burke said.
But he has to run it at a 20th-century pace.
"It does. People can remember back to when you would do your dial-up, and you would wait for the -- for it to spin around until you actually got a connection. We face that as a daily part of doing business," Burke said.
The FCC defines high-speed internet as download speeds of 25 megabits a second. Burke's internet is half that speed or less.
Burke has tried telling his internet service provider that he needs faster internet but his attempts have not been successful.
Burke says he's spent more than $25,000 on a server to avoid transferring large files online, but slowdowns at the front desk still prevent at least 20 patients a week from getting in for treatment.
Andrew Blum, the author of a book about the guts of the internet, showed CBS News a tightly-guarded room in New York to see one of the hubs that connects broadband users there with high-speed networks elsewhere.
"Bandwidth in this room is cheaper and more abundant than almost anywhere else on earth. The challenge is connecting where we are right now to the rest of the country," Blum said.
Rural homes and businesses are far from these hubs and often far from each other. In areas where fiber-optic cable can cost up to $40,000 per mile, slow speeds can make downloading songs take up to 16 times longer. A movie that takes fewer than eight minutes to download elsewhere can sometimes take up to an hour-and-a-half.
Jarrod Berkshire is the president of operations for Windstream -- on of rural America's largest internet providers.
"It's a challenge of economics, if you will -- trying to get further out into the rural network with the density being more and more spread out, population being more and more spread out. It's a challenge no matter what provider you are," Berkshire said.
In the meantime, working from home is a challenge for folks like Tom Hafermalz, who logs on instead at a nearby lunch spot.
"I live about a mile up the road north and up that way they do not have it. They have some faster internet down this way, it just has not made it a mile away," Hafermalz said.
"Oh we hear about it all the time. It's one of our most pressing issues," said Rep. Doug Collins.
The Georgia congressman is trying to encourage competition to connect that last mile. He introduced a bill to offer tax incentives for companies to improve their connections.
"Many people are locked into monopolistic situations in which it just really doesn't get better," Collins said.
Telecom crews say they're working to make things better, line by line, mile by country mile.
Berkshire's message to rural customers is patience. "We're going to get there."
Thanks for reading CBS NEWS.
Create your free account or log in
for more features.