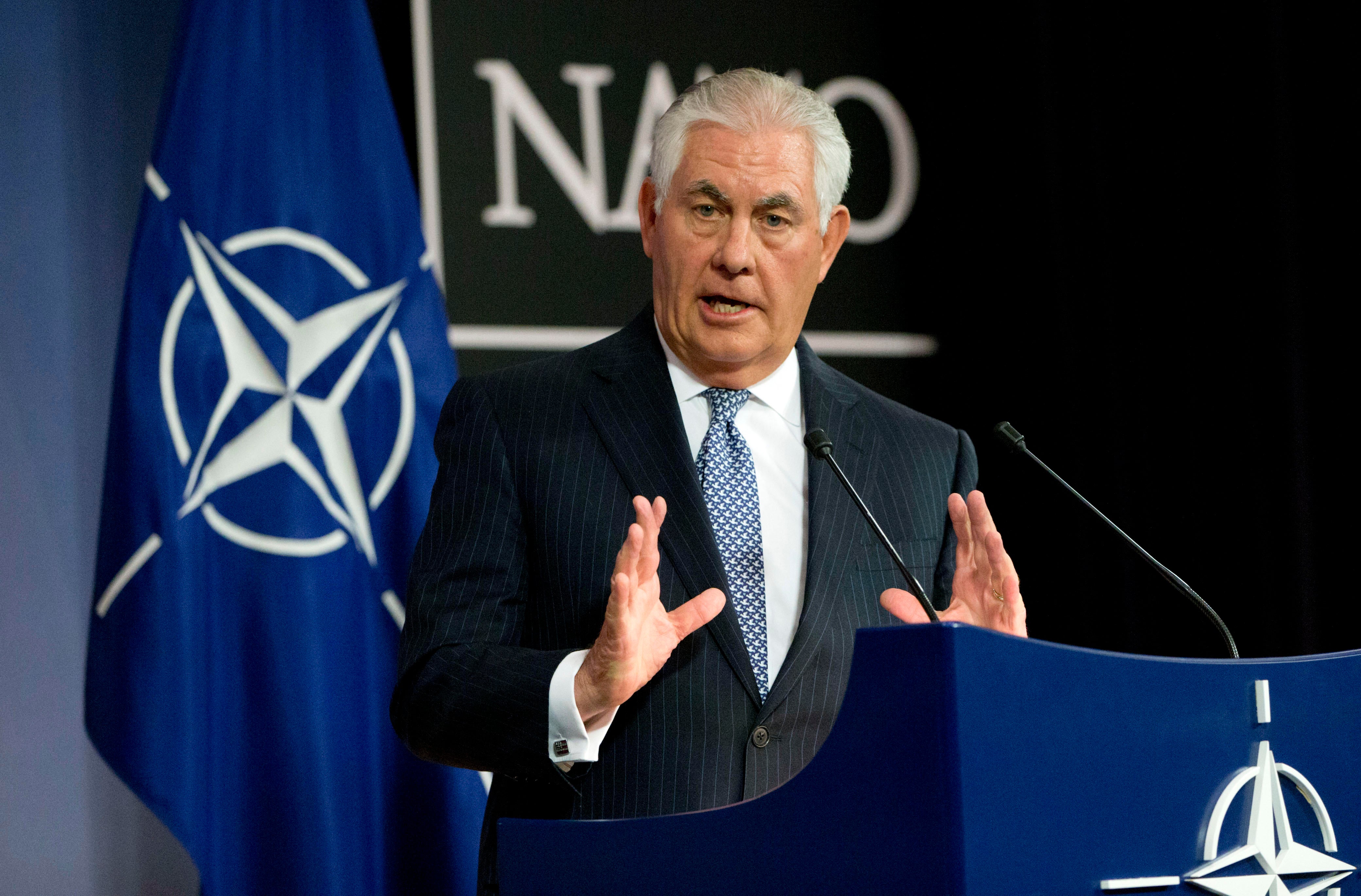 Rubio, Menendez express concern about Russian influence in Mexican election to Tillerson
President Trump may have declined to criticize Russia for interfering in the U.S. and other elections around the world — but now, amid reports that Russia may be meddling in Latin American elections, too, two bipartisan senators are asking Secretary of State Rex Tillerson to raise this very issue when he travels to Mexico and Latin America later this week.
"We write to urge you to raise the importance of strong, independent electoral systems in Mexico and Latin America more broadly," write Senators Marco Rubio, R-Florida, and Senator Bob Menendez, D-New Jersey, wrote in a letter to Tillerson. "We are increasingly concerned about growing efforts to undermine these hard-fought and widely supported advances, particularly those emanating from outside the region."
The senators allege Russia is using "sophisticated technology" to influence Mexico's upcoming presidential election, and they're asking Tillerson to urge Mexico and other countries to rely on help from USAID to safeguard their elections. Violent protests of thousands recently erupted after the Honduras presidential election, a contested race that was marred by accusations of voter fraud. Tear gas had to be used to diffuse the angry streets when the winner was declared weeks after the vote took place. The senators point to those images in calling for the need to support strong electoral processes to sustain a democracy.
U.S. National Security Advisor HR McMaster noted Russian efforts to insert their influence in Mexico late last year. "We've seen that this is really a sophisticated effort to polarize democratic societies and pit communities within those societies against each other," said McMaster "You've seen, actually, initial signs of it in the Mexican presidential campaign already."
Given the spate of upcoming presidential elections this year in the Western hemisphere -- there are six -- the senators are concerned about the potential for exploitation.
"Weak electoral systems can be easily exploited and manipulated by malicious actors like Russia," the senators write. "As such, we believe it is critical that USAID continue to play an active role in providing technical assistance, education and training to support countries' efforts to strengthen electoral systems."
USAID says that countries with ineffective government institutions, rampant corruption and weak rule of law have a 30-45 percent higher risk of civil war. USAID, whose funding the Trump administration sought to cut by more than a third, established an Elections and Political Processes (EPP) Fund in 2006, which supports the democratic processes in 80 countries or sub-regions.
Tillerson has acknowledged Russian interference in the 2016 US election. When he traveled to Russia last year he deemed it a "serious issue" that has been "fairly well-established." The secretary also reiterated this point in Washington late last year.
"Russia continues aggressive behavior toward other regional neighbors by interfering in election processes and promoting non-democratic ideals," Tillerson said. "We, together with our friends in Europe, recognize the active threat of a recently resurgent Russia."
Still, the Trump administration did not follow through on congressional legislation that would in part, have sought to punish Russia for its U.S. election interference. Without adding new sanctions to target the Russian intelligence and defense sectors, the Trump administration said that the legislation itself was doing enough to deter Russia. The State Department said that in speaking with U.S. allies and partners, it was able to turn off "potential deals" that would have amounted to several billions dollars.
There has been a growing chorus of reports condemning Russia's efforts to insert itself into other countries' democracies. Earlier this month Senator Ben Cardin, the top Democrat on the Senate Foreign Relations Committee, released a report detailing Putin's assaults on democracy in Europe and Russia. The report illustrates the fact that Russian meddling in the 2016 U.S. election was not an isolated incident.
"This report shows a 20-year pattern of relentless and growing assault on democracy where Russians take techniques, perfect them, add new techniques and get better and better at doing this," explained a Senate Foreign Relations Committee Democratic staffer who worked on Cardin's report. "If you don't understand the scale and scope of this asymmetric arsenal you can't prevent it from happening again."
Thanks for reading CBS NEWS.
Create your free account or log in
for more features.