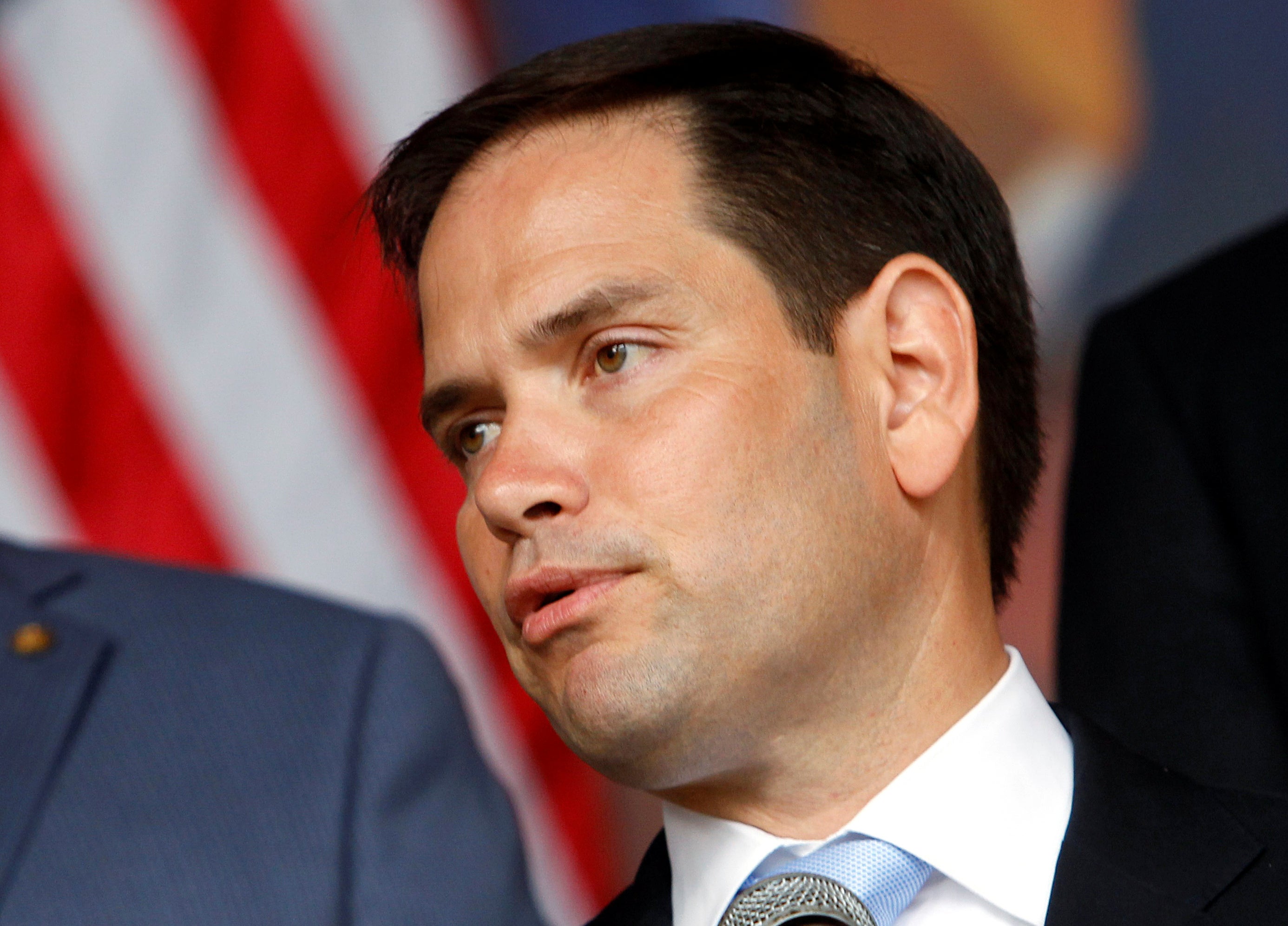 Rubio believes Russian hackers pursued members of his presidential campaign
Florida Senator and former presidential candidate Marco Rubio isn't addressing claims he was the target of a Russian cyber attack, but he did tell fellow members of the Senate Intelligence Committee that his Senate campaign team had been targeted.
His former campaign staff, who had access to internal documents linked to his campaign, were targeted by foreign actors -- both during the campaign, and as recently as Wednesday, Rubio said during a hearing on Russian meddling in the 2016 presidential election. Wednesday's attempt, which reportedly came from a Russian IP address, failed, he said.
"I do think it's important to divulge to the committee because this has taken a partisan tone, not in the committee, but in July of 2016, shortly after I announced I would seek re-election to the United States Senate, former members of my presidential campaign team who had access to the internal information of my presidential campaign were targeted by IP addresses with an unknown location within Russia," Rubio said during the hearing.
He added: "That effort was unsuccessful. I'd also inform the committee that within the last 24 hours, at 10:45 a.m. yesterday, a second attempt was made again against former members of my presidential campaign team who had access to our internal information, again targeted from an IP address from an unknown location in Russia. And that effort was also unsuccessful."
In testimony before the committee, Clint Watts, a fellow at the Foreign Policy Research Institute Program on National Security, talked about how this might have occurred.
"Russia's overt media outlets and covert trolls sought to sideline opponents on both sides of the political spectrum," he said. "Senator Rubio, in my opinion, you anecdotally suffered through these efforts."
Democratic Sen. Martin Heinrich of New Mexico also volunteered that hacking attempts had been made on his office, too.
"I can take some comfort now that Sen. Rubio and Sen. Cornyn and quite a few of us have had these sophisticated targeting examples where you end up having to make sure that everything's in place, that your devices were not penetrated, Heinrich said. "I've certainly had staff targeted."
CBS News' Kathryn Watson contributed to this story
Thanks for reading CBS NEWS.
Create your free account or log in
for more features.