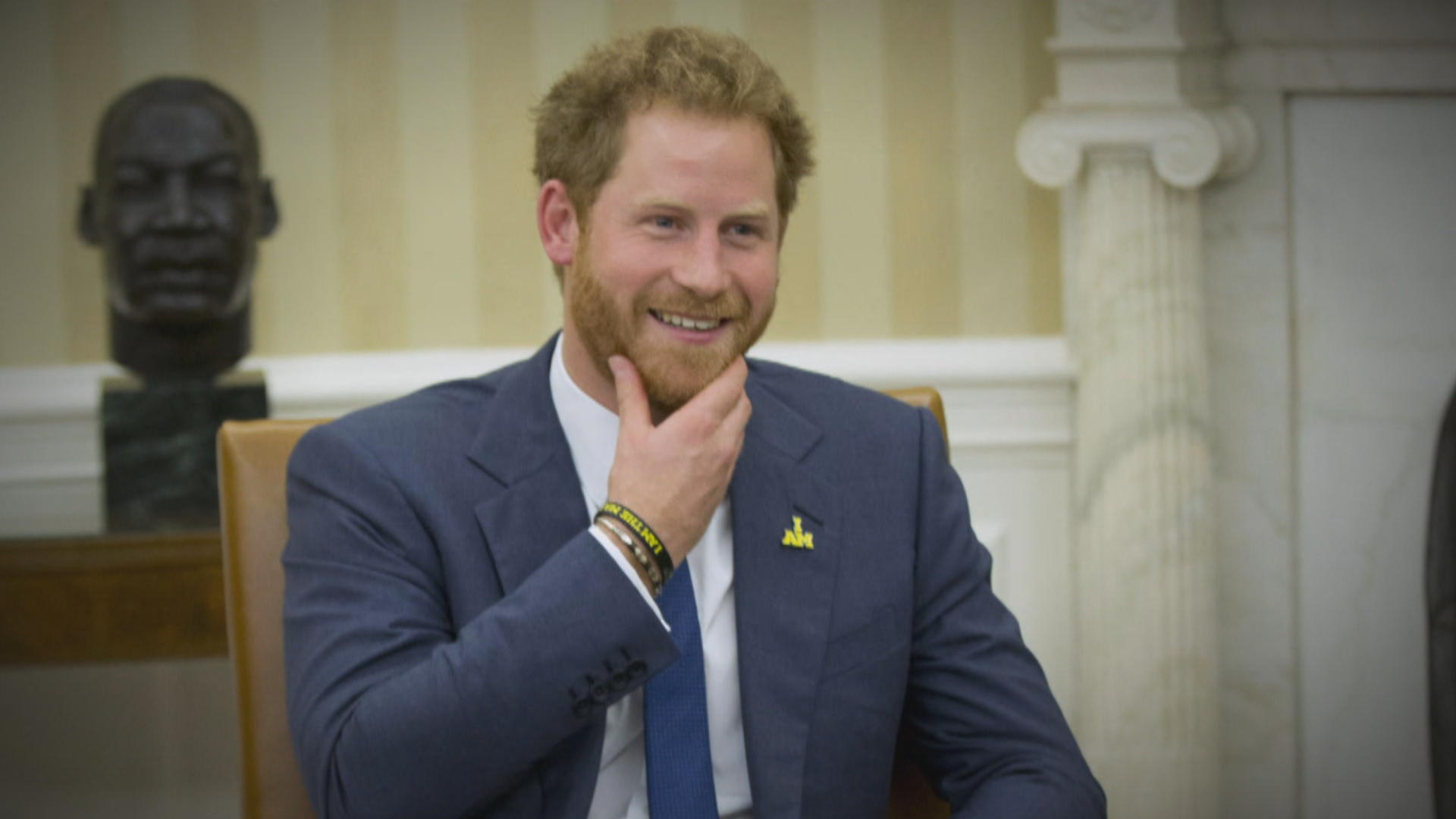 Will Prince Harry shave his beard for the big day? An etiquette expert weighs in
WINDSOR, England -- "CBS This Morning" co-hosts Norah O'Donnell and Gayle King made a bet last week on whether Prince Harry would shave his beard for his wedding to Meghan Markle on Saturday. If he shaves, King will make a donation to the International Women's Media Foundation. If he doesn't, O'Donnell will donate to the Ana Grace Project, which helps children in honor of a little girl who was killed at Sandy Hook.
"Entertainment Tonight's" Kevin Frazier, who will co-anchor CBS News' coverage of the royal wedding along with King, did a little digging on the subject, speaking to etiquette expert Lucy Hume not only about Harry's facial hair, but what guests might wear on Saturday.
"The women have been requested to wear, according to the invitation anyway, formal day wear with a hat. So that could be a dress, could be a skirt with a jacket or a coat, even trousers," Hume told Frazier. Women are also requested to wear stockings, closed-toe shoes and modest heels.
"The key thing is not to detract too much attention away from the happy couple themselves they say; make sure you're outfit isn't too eye-catching," Hume explained.
But not everyone follows the rules. Princess Beatrice and Princess Eugenie stole the show with their hats at William and Kate's nuptials in 2011.
"That was very much noticed at the last royal wedding; the wedding of the Duke and Duchess of Cambridge. It'll be interesting to see if they wear something similar again this time," Hume said.
As to whether Harry will shave off his beard, Hume said, "we'll have to wait and see." But pressed further, she hazarded a guess that he would keep the whiskers to meet his bride at the alter. After all, Meghan doesn't know him without one.
Longstanding rules in Britain's military state that troops in uniform troops cannot wear a beard. So in the end, it may come down to whether Prince Harry chooses to be wed in a tux, or his uniform.
Tune in to our coverage of the royal wedding starting on Saturday, May 19 at 4 a.m. ET.
Thanks for reading CBS NEWS.
Create your free account or log in
for more features.