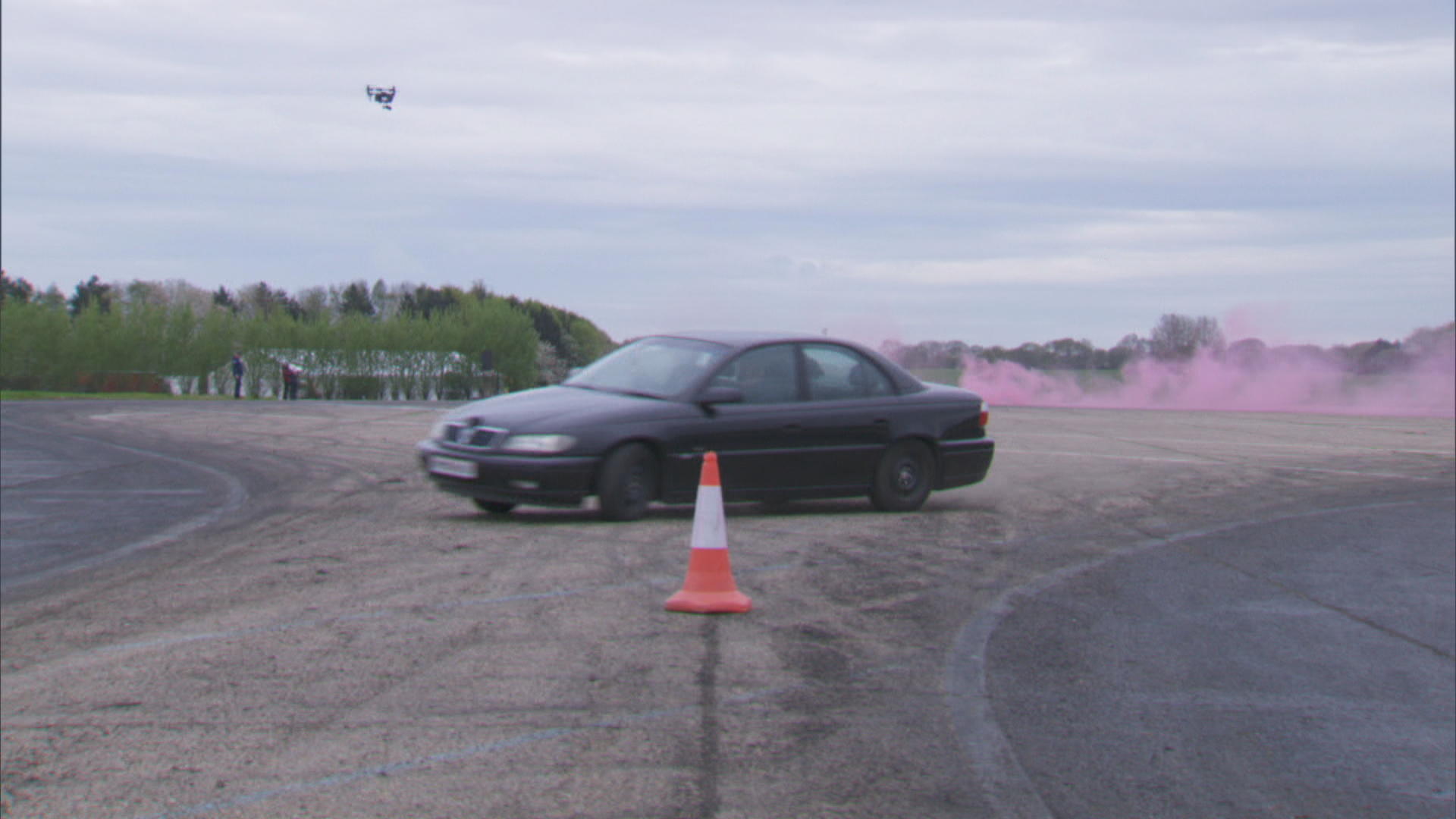 As a royal, Meghan Markle to get crash course in escape and evasion
LONDON -- As wife to Prince Harry, American actress Meghan Markle will have to get used to living inside a security bubble. She will be offered some very special training to help deal with any attack or kidnap attempt. CBS News correspondent Charlie D'Agata underwent similar training to show how the royals steer clear of trouble.

Mick Croome used to teach police officers how to chase bad guys, but he's also shown members of the royal family how to avoid them.

J-turns and Y-turns could prove valuable to Markle. While Markle may never need to pull off any of the moves, she will be trained to.
"You're not doing this for any other reason than you have to escape," Croome said. "Training comes through in moments of stress… Ultimately, if you've got this in your back pocket as a last resort maneuver, then you've still got another option."

But for the newest member of the royal family, driving -- and a driver -- are all part of the royal protection package.
Simon Morgan, a former close-protection officer to Queen Elizabeth II and other senior royals as well as the director of operations and training for the Trojan Consultancy, tells CBS News that Markle's detail is "going to be constant."

"She will no longer be able to just pop to the shops and buy a pint of milk or a newspaper. A protection officer will now go with her," Morgan said.


Morgan says self-driving is especially important among the new generation of royals, of which Markle is soon to become a key member.

"Certainly within the younger members of the royal family, they are very much used to being independent – independent within a security bubble. And driving does afford them a degree of independence," Morgan said.
Croome chased D'Agata in a car and put him to the test, as Markle will learn escape and evasion techniques to handle fixated individuals, criminals and terrorists, or just practical jokers.

"Prince William, Prince Harry would've taken this sort of training?" D'Agata asked.

"They've all had input in relation to evasive driving," Morgan said.

The royal family are no strangers to the dangers of traveling by car. Prince Charles and Camilla were attacked in London when their limo accidentally drove into a violent student demonstration in 2011. In the mid-'70s the queen's only daughter, Princess Anne, narrowly avoided kidnap when a gunman ambushed her vehicle a few hundred yards from Buckingham Palace.

Potential abduction of royals is taken so seriously, even military Special Forces are brought in to drill family members on worst-case scenarios.

Mark Billingham spent almost 20 years with the SAS and has intimate knowledge of the secretive facility called the "The Killing House" where Princess Diana and Prince Charles were taken through anti-hostage training.

"Kidnap or attack… the Killing House is a building that is set up for many scenarios," Billingham said. "All these aggressive actions taking place around them."

Live firing, escape and evasion driving, Special Forces training – no curtsying required.
So that's inside the security bubble. Outside, it's about crowd control. In preparation for wedding security, they've closed down roads in Windsor as a sort of practice run. Security measures include barriers to stop vehicles from reaching the public. The police commander told us this good weather presents its own challenge: more people camping overnight, more attending, more hanging around afterward – 100,000 might be on the low side.
Thanks for reading CBS NEWS.
Create your free account or log in
for more features.