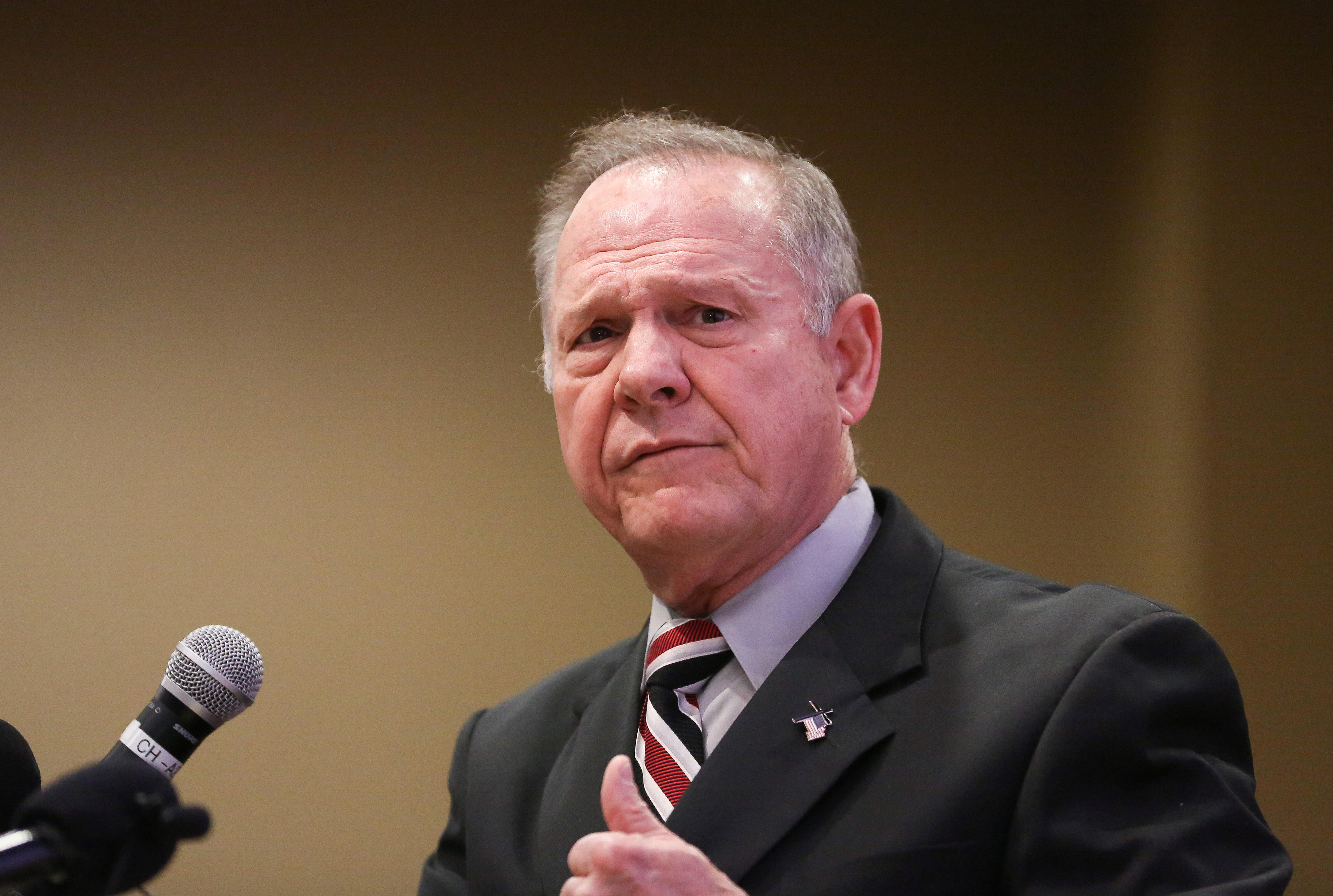 More Senate Republicans call on Roy Moore to exit race
Three more Senate Republicans have called on GOP Senate candidate Roy Moore to drop out his special election race in Alabama as he faces a series of sexual misconduct allegations.
"I think it'd be best if he stepped aside," Sen. Rob Portman, R-Ohio, said in an interview on NBC's "Meet the Press" on Sunday.
Sen. Tim Scott, R-South Carolina, said on ABC's "This Week": "The best thing Roy Moore could do for the country is move on."
And Sen. John Thune, R-South Dakota, a member of GOP leadership, said on "Fox News Sunday," "It's going to be a distraction for us and for our agenda."
The president began his Sunday blasting Democratic Alabama Senate candidate Doug Jones and again indicating his support on Twitter for Moore.
"The last thing we need in Alabama and the U.S. Senate is a Schumer/Pelosi puppet who is WEAK on Crime, WEAK on the Border, Bad for our Military and our great Vets, Bad for our 2nd Amendment, AND WANTS TO RAISES TAXES TO THE SKY. Jones would be a disaster!" he tweeted.
He also reminded America that he did not support Moore during the primary: "I endorsed Luther Strange in the Alabama Primary. He shot way up in the polls but it wasn't enough. Can't let Schumer/Pelosi win this race. Liberal Jones would be BAD!"
Arriving back at the White House Sunday evening, Mr. Trump ignored shouted questions about whether he'd campaign for Moore.
Jones spokesman Sebastian Kitchen responded in a statement to CBS News: "Doug Jones is continuing to focus on finding common ground and getting things done for real Alabamians. His record as a prosecutor speaks for itself. Roy Moore was unfit for office before 9 Alabama women served as witnesses to all Alabamians of his disturbing conduct."
CBS News' Steve Chaggaris contributed to this report.
Thanks for reading CBS NEWS.
Create your free account or log in
for more features.