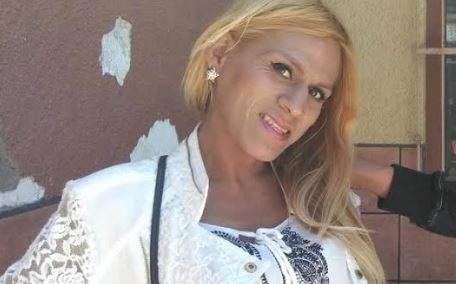 Transgender detainee was beaten before dying of dehydration in ICE custody, independent autopsy finds
A transgender migrant woman who died in Immigration and Customs Enforcement (ICE) custody in May was beaten and denied proper medical treatment, according to the results of an independent autopsy and lawyers for her family.
The private forensic pathologist who conducted the second autopsy at the behest of the family of Roxsana Hernandez Rodriguez concluded the 33-year-old from Honduras likely died May 25 of "severe complications of dehydration," complicated by HIV, after she was transferred to the hospital from ICE's Cibola County Correctional Center in New Mexico.
The Transgender Law Center, a civil rights legal group representing Hernandez's family, says Hernandez was repeatedly denied access to medical care when she complained of vomiting and diarrhea, and was only able to see a doctor after suffering the symptoms for days.
"According to observations of other detainees who were with Ms. Hernandez Rodriguez, the diarrhea and vomiting episodes persisted over multiple days with no medical evaluation or treatment, until she was gravely ill," the autopsy says.
The independent autopsy also uncovered "evidence of physical abuse," with deep bruising on the left and right sides of her chest, extending to her back, "indicative of blows, and/or kicks, and possible strikes with [a] blunt object." Her body also had deep soft tissue bruising on her wrists "typical of handcuff injuries." The autopsy says the bruising wasn't visible externally.
"She came to the U.S. seeking protection, and instead was met with torture," Egyes said.
ICE denies that Hernandez was abused while in their custody. In a statement, the agency said Hernandez was admitted on May 17 to Cibola General Hospital with symptoms of pneumonia, dehydration and complications associated with untreated HIV before her death.
"ICE takes very seriously the health, safety and welfare of those in our care, including those who come into ICE custody with prior medical conditions or who have never before received appropriate medical care," an ICE spokesperson said in a statement. "Any death that happens in ICE custody is a cause for concern, and the agency will continue its full review of this case according to standard protocols."
The Transgender Law Center says Hernandez was an asylum seeker fleeing persecution in Honduras and hoped to help her family build a better life. Lynly Egyes, the Transgender Law Center's director of litigation, called Hernandez's death "preventable."
In a statement released through the Transgender Law Center, Hernandez's sisters in Honduras said her death has been "extremely painful" for her family. They said Hernandez had dreams of opening up a beauty salon in the U.S. to help them. They said she fled Honduras because transgender people there face discrimination.
"It's difficult to accept that she was taken from us because of negligence, because of not giving her support and medication that she needed, because they treated her like an animal," the statement said. "It's not fair. It's not fair that she fled Honduras looking for a better life and instead she was murdered. Now all we have left with is the hope that we can see justice for her."
Many questions remain about what happened to Hernandez in the days leading up to her death, according to attorney R. Andrew Free, who is also representing her family. ICE hasn't released what's known as a detainee death review — an internal investigation required anytime someone dies in ICE custody — nor the results of the official autopsy conducted by the New Mexico Office of the Medical Investigator. A request from CBS News for a copy of that autopsy report is pending, and Free said he also has yet to see the initial autopsy.
But Free said he's been able to piece together some of what apparently happened in Hernandez's last days based on interviews with more than a dozen other transgender migrant women with whom Hernandez traveled to the U.S. Free said Hernandez arrived with a migrant caravan at the San Ysidro Port of Entry in San Diego on May 9, where ICE said she applied for admission to the U.S. She was held in U.S. Customs and Border Protection custody for several days and spent time in the "hieleras," which migrants have described as unsafe and overcrowded "ice boxes." Hernandez was apparently already ill because she was admitted briefly to a hospital, Free said, before she was transferred back into CBP custody.
On May 13, Hernandez entered ICE custody in San Diego, and she was transferred two days later to an ICE facility in El Paso, according to ICE. She arrived May 16 at the Cibola County Correctional Center in Milan, New Mexico, which houses a specialized unit for transgender women.
Before she arrived at Cibola, Hernandez apparently traveled through several states via bus and plane with other detained transgender women who were being transferred to the facility, said Free, citing interviews with those women. The women said Hernandez's condition deteriorated and she became weaker while in transit. They said she was vomiting and having diarrhea, but she was denied medical care, handcuffed, wasn't allowed to go to the bathroom and wasn't given enough water. Other detainees asked for water for her, Free said.
CoreCivic, which operates the facility for ICE, said in a statement that Hernandez was only at the Cibola facility for about 12 hours before she was transferred to a hospital. ICE said she was admitted to Cibola General Hospital and later airlifted to Lovelace Medical Center, where she remained in intensive care until she died on May 25. Staff there listed her preliminary cause of death as cardiac arrest, according to ICE.
Though the timeline remains unclear, Free said he believes Hernandez was beaten while she was at Cibola, because the women interviewed said they believed they would have seen it had she been abused while they were all detained together, and there was no indication she was abused while in the hospital.
Free and the Transgender Law Center this week filed a notice of wrongful death tort claim in New Mexico, the first step in filing a lawsuit in the case.
ICE said in a statement they "cannot speak to the validity of the private autopsy cited by the Daily Beast" — the publication that first reported on the independent pathologist's findings — "however, allegations that she was abused in ICE custody are false."
"A review of Hernandez's death conducted by ICE Health Service Corps medical professionals confirmed that she suffered from a history of untreated HIV," the statement said. "At no time did the medical personnel treating Ms. Hernandez at Cibola General Hospital or Lovelace Medical Center raise any issues of suspected physical abuse."
The pathologist who conducted the independent autopsy, Kris Sperry, the former chief medical examiner of Georgia, came under criticism in 2015 when he was accused of working for private pathology clients on state time. He retired amid the criticism in 2015 but maintains a private pathology consulting practice.
ICE said Hernandez had previously illegally entered the U.S. in 2005, 2009 and 2014. She was arrested, processed and removed from the country in 2014.
CoreCivic said in a statement "we take the health and well-being of those entrusted to our care very seriously."
ICE and CoreCivic both say they've taken steps to provide a safe environment for transgender individuals and require facilities to comply with federal Performance-Based National Detention Standards, which outline guidelines for housing transgender detainees.
"Whenever there is a death in custody, CoreCivic immediately notifies our government partners and all appropriate authorities with oversight responsibility," spokeswoman Amanda Gilchrist said. "We cooperate fully with those investigations."
Thanks for reading CBS NEWS.
Create your free account or log in
for more features.