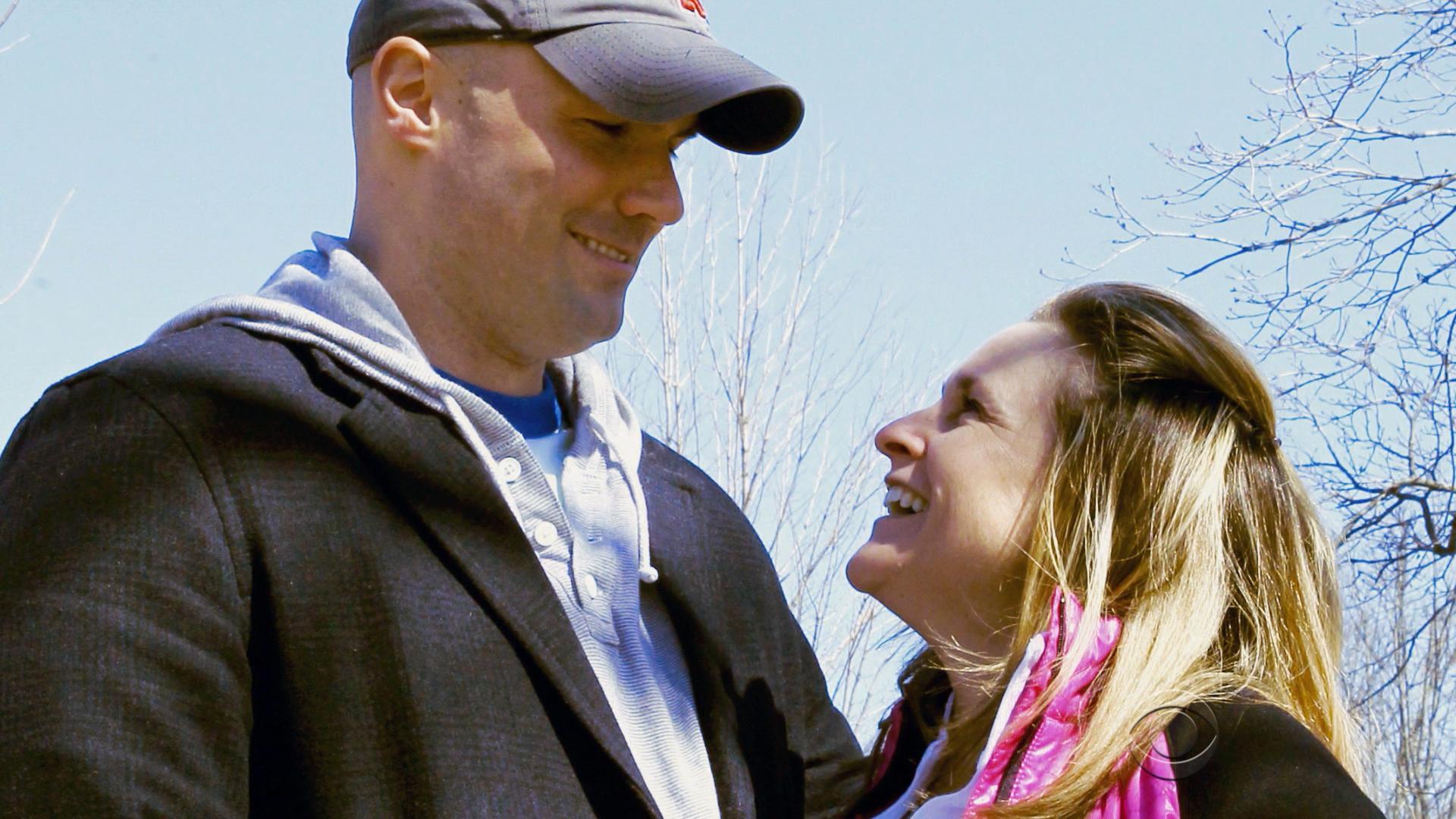 Chaos and tragedy leads to love and new life for Boston Marathon couple
Many a love story has been set at the Empire State Building, but few are remarkable as this one.
For months, Roseann Sdoia and Mike Materia have been training for the Empire State Building Run-Up, a race to the top of one of the tallest buildings in the world.
When she gets to the observation deck, Roseann says she'll "probably cry."
"I'll be glad it's over, big time," Mike says.
It's an unlikely date for a couple whose relationship can be traced back to a hospital bed.
"I was sedated until Tuesday evening and so when I came out between Tuesday and probably more like Wednesday, my mom was like who's that firefighter? And I'm like are you kidding me right now? I was just blown up," Roseann says.
In April 2013, Roseann was watching the runners cross the finish line of the Boston Marathon.
"I heard and felt the first one go off and then at the second location the backpack was pretty much behind me by two or three feet," Roseann says.
The second explosion destroyed her right leg and left her bleeding in the street.
Three strangers ran to her aid, one tying a tourniquet on her leg, but it was Mike who held her hand all the way to the hospital.
Mike says he was "trying to keep her calm and myself calm."
They've been together ever since, falling in love amid surgeries, doctors visits, and the long search for a prosthetic leg.
"It was a whole new world to me, learning how to pick one" Roseann says. "And funny enough, we agreed on each and every one of them."
In December, Mike surprised Roseann with a ring. Now on Wednesday night, to raise money for other challenged atheletes, they'll be racing up those Empire State Building steps together.
"I think, for me, it's like a mental thing to know that I can still be as active as I was," Roseann says. "I had a good life before all this happened and I know I still want a good life."
Not long after her run up the stairs, she'll be walking down the aisle.
Thanks for reading CBS NEWS.
Create your free account or log in
for more features.