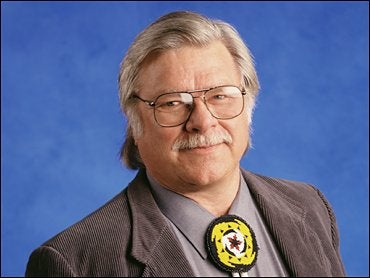 Postcards from Nebraska have been sent to Sunday Morning for ten years now, nearly 200 in all. They have come to symbolize the continuing saga of the small town in America as seen from the perspective of Roger's tree farm in Dannebrog, Nebraska, population 320.
Jim Harrison, writing in Esquire, said, "Welsch knows more than just about anyone I've met, but wears it so lightly that his peculiar genius, like Will Roger's, can go unremarked."
The Washington Journalism Review said, "His reports for CBS ... stand out." People magazine called the Postcards "charming... homey rhythms of his Cornhusker state." The Jewish Weekly Forward, writing about a piece on a farm widow whose entire community pitched in to bring in her harvest, said, "It touched a nerve. The story embodied all the elements of a 1930-1940 John Doe-Cooper-Fonda-Capra Grapes of Wrath/It's A Wonderful Life montage."
The Omaha World Herald editorialized, "People who think of farmers as hayseeds are out of touch with reality. Thanks, Mr. Welsch, for giving more of America the story."
In 1992, President George Bush wrote, "Roger's contributions to American folk culture and humor are well known." And later that year, then-presidential candidate Bill Clinton wrote, "To many Americans you are 'that guy in overalls from Nebraska' who dispenses wisdow to Charles Kuralt. I can tell you that our country would be better off if we listened more often to the wisdom of Roger Welsch."
Said Welsch, "I like my six minutes to say something about the extraordinary nature of ordinary people, who I believe are the backbone of this country."
Thanks for reading CBS NEWS.
Create your free account or log in
for more features.