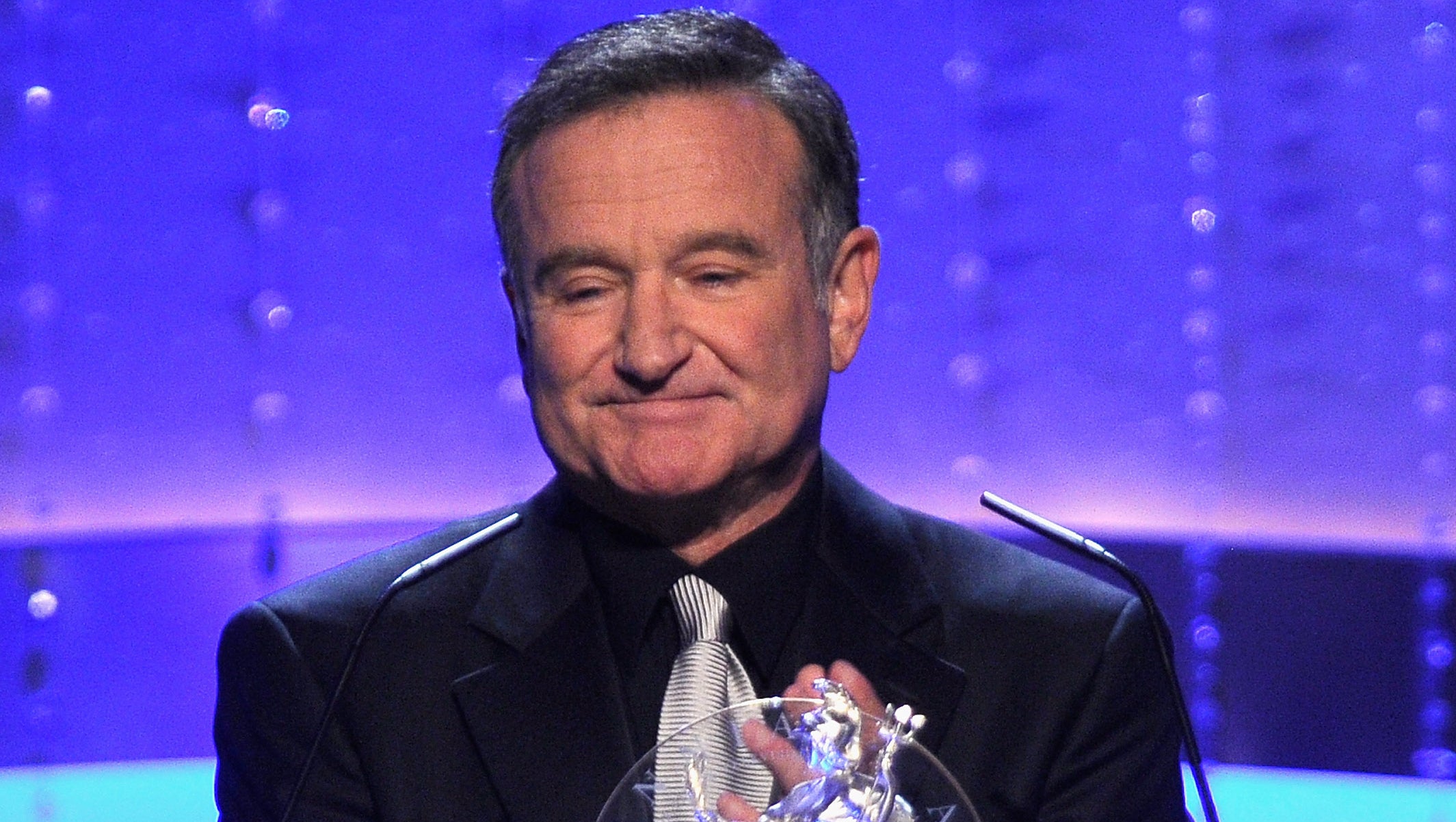 Robin Williams' autopsy found no alcohol, illegal drugs
Authorities say an autopsy on Robin Williams found no alcohol or illegal drugs in his system when he committed suicide at his Northern California home in August.
The Marin County sheriff's office released the autopsy results Friday. It found Williams had taken prescription medications, but in "therapeutic concentrations."
The coroner ruled his death a suicide that resulted from asphyxia due to hanging.
Sheriff's officials have said Williams was found in the bedroom of his home on the morning of Aug. 11 at the age of 63. His death had been preliminarily ruled a suicide, with sheriff's officials saying he hanged himself with a belt.
Sheriff's Deputy Stewart Cowan said Friday that his office was not releasing further information from the report.
Williams' wife, Susan Schneider, has said the actor and comedian was struggling with depression, anxiety and a recent Parkinson's diagnosis when he was found dead by his personal assistant.
Williams had publicly acknowledged periodic struggles with substance abuse. He had entered a substance abuse rehabilitation program shortly before his death, and Schneider has said he was sober at the time of his suicide.
Schneider likely was home at the time Williams killed himself, Marin County sheriff's Lt. Keith Boyd has said.
Williams was last seen alive by his wife when she went to bed. She woke up the next morning and left, thinking he was still asleep elsewhere in the house.
Shortly after that, Williams' personal assistant came to the home and became concerned when Williams failed to respond to knocks at a door. The assistant found him clothed and dead in a bedroom, according to sheriff's officials.
The condition of the body indicated Williams had been dead for at least a few hours, Boyd said. Williams also had superficial cuts on his wrist, and a pocketknife was found nearby.
The results of Williams' autopsy, including toxicology tests, were originally slated to be released Sept. 20. Marin County officials later announced a Nov. 3 release date, but the report was further delayed. Toxicology reports routinely take up to six weeks to complete.
Williams' ashes were scattered in the San Francisco Bay, and family and friends paid tribute to him at a private memorial service in September.
Thanks for reading CBS NEWS.
Create your free account or log in
for more features.