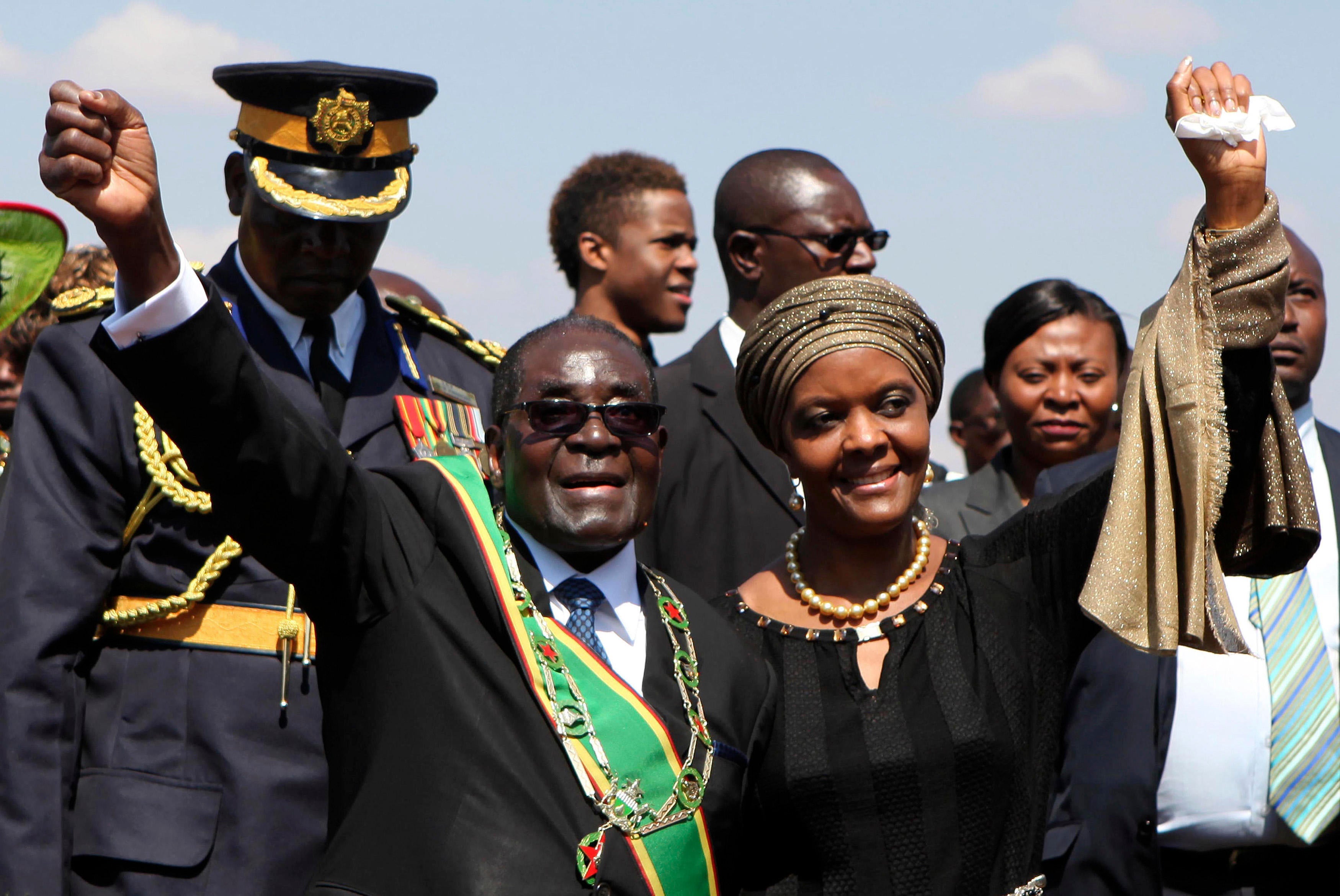 Who is Zimbabwe's Robert Mugabe?
To his followers and faithful, Robert Mugabe is an African nationalist hero who defied the might of white rule, and won. To his many enemies and detractors, he is a brutal tyrant who ruled by fear and ruined his country.
On Wednesday, Zimbabwe's military vehemently denied a coup to topple the Mugabe, but said he and his wife were in custody. From the outside, in spite of the denials, it looked a lot like a coup had toppled Africa's last dictator.
Rise to power
Born into poverty, Robert Gabriel Mugabe rose to become a leader of one of the guerrilla groups fighting white rule in what was then Rhodesia.
When the vicious bush war ended in 1980, Mugabe swept to power -- and made sure he stayed there.
He quickly moved to consolidate his ZANU-PF party's hold on the country, crushing his opponents in a brutal crackdown in which thousands of people were killed.
He became President of Zimbabwe in 1987, when the constitution was altered, and turned Zimbabwe in to a personal fiefdom and virtual one-party state.
Costly vengeance
In 2000, Mugabe ordered his followers to begin seizing white-owned farms -- supposedly to re-distribute the land more equitably to blacks.
In reality, thugs grandly-titled "war veterans" drove off the farm owners, wrecked homes and barns, killed livestock and then left the land fallow.
The farming industry that once made Zimbabwe the bread basket of southern Africa collapsed with devastating speed. Within a few years, much of the population was dependent on food aid.
Downward spiral
A new opposition party gained broad support in elections in 2008, in spite of widespread voter fraud and violence, but Mugabe held onto power in a coalition that was more pretense than political reality.
The economy went into free-fall. Shelves in stores stood empty and unemployment soared.
The Zimbabwe dollar was being printed in denominations of billions.
Tens of thousands of economic refugees fled to neighboring South Africa.
Isolated in his own power clique and guarded by a vicious and all-pervasive security service, Mugabe's rein may come to an unceremonious end thanks to his insistence that he be succeeded by his wife, 52-year-old Grace Mugabe.
Last week, Mugabe sacked his vice president, Emmanuel Mnangagwa, who was backed by the country's military to succeed the African dictator.
On Wednesday, Mugabe's own ZANU-PF insisted there had been no coup, but said Mnangagwa had been named interim leader of Zimbabwe's ruling party -- and by extension, presumably, leader of Zimbabwe.
Thanks for reading CBS NEWS.
Create your free account or log in
for more features.