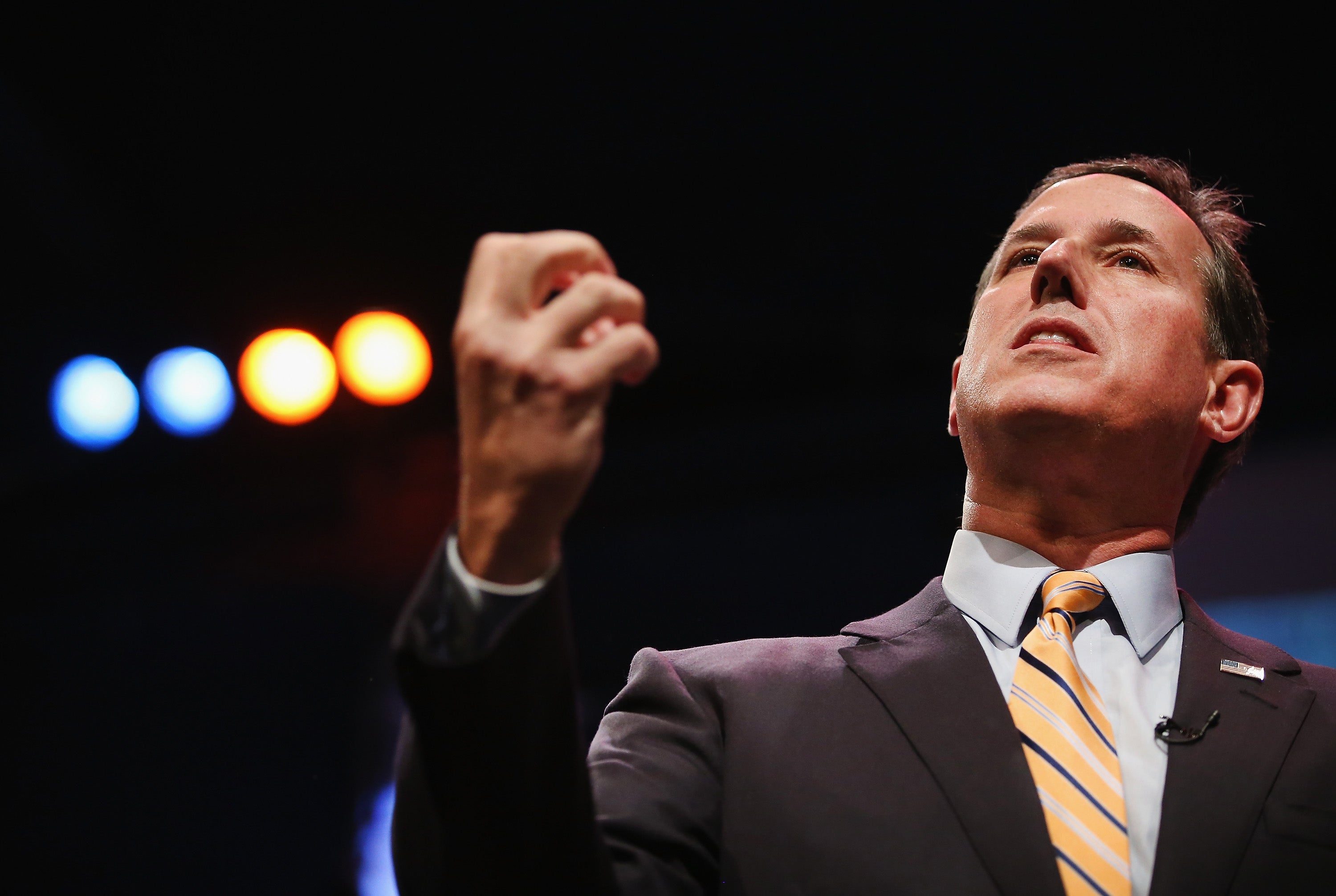 Rick Santorum to announce 2016 campaign decision
WASHINGTON -- Former Pennsylvania Sen. Rick Santorum says he'll hold an event at the end of May to announce his decision on a potential 2016 presidential campaign.
The Republican tells Fox News Channel he will make the announcement May 27 in Butler, Pennsylvania, where he was raised.
Santorum ran for the Republican presidential nomination in 2012, and surprised many by winning the leadoff Iowa caucuses. But his strong support among social conservatives was eventually no match for the organization and fundraising prowess of eventual nominee Mitt Romney.
Santorum 's conservative streak has recently made news when he said he would not attend a same-sex wedding. He has also weighed in on reality television star and former Olympic athlete Bruce Jenner, who announced on that he was transgender in a national television interview.
Santorum says he was "clearly the underdog" in that race, and acknowledges he would be in the same position in 2016. But he says he is "very comfortable there."
Thanks for reading CBS NEWS.
Create your free account or log in
for more features.