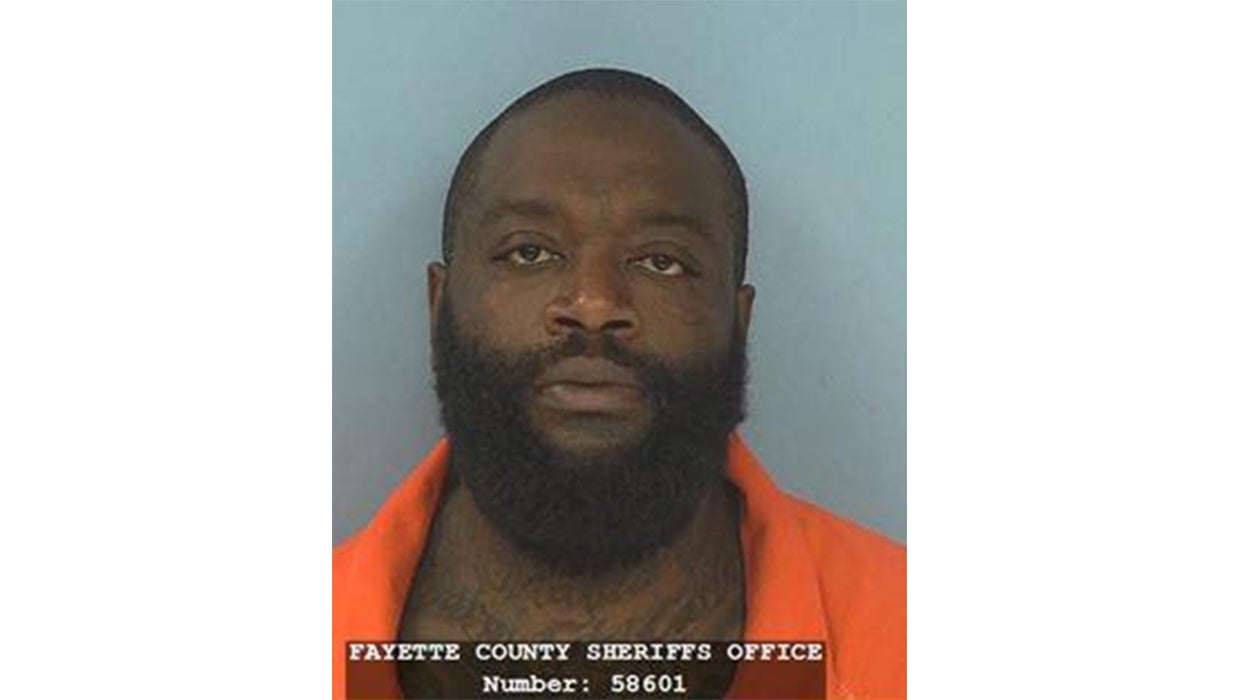 Rick Ross arrested on kidnapping charges
FAYETTEVILLE, Ga. -- Rapper Rick Ross and his bodyguard were arrested Wednesday morning on charges of kidnapping, aggravated assault and aggravated battery.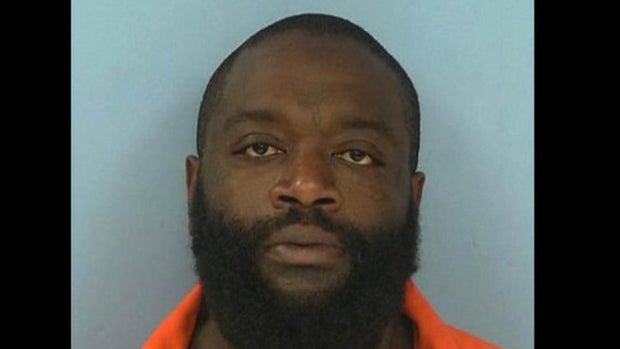 CBS affiliate WGCL in Atlanta reports the U.S. Marshals Service's Southeast Regional Fugitive Task Force assisted the Fayette County Sheriff's Office in arresting Ross, whose real name is William Leonard Roberts, and another man, Nadrian James, described as his bodyguard.
Ross and James were denied bond Wednesday morning, reports the Atlanta Journal-Constitution.
Police said the arrests stem from a report made on June 7 about an alleged assault at Ross' Fayette County home. Roberts forced a man into his Fayetteville guest house and held him in a bedroom for several hours, according to police.
During that time, the victim was allegedly beaten with a handgun, according to court documents.
The victim, who has yet to be identified, has lost the use of his jaw and is unable to chew his own food. The victim also has two chipped teeth, a neck injury and numerous scratches and bruises, according to court documents.
Supervisory Inspector Tony Schilling of the U.S. Marshals Service Southeast Regional Fugitive Task Force told 48 Hours' Crimesider that Ross was cooperative during the arrest. The Fayette County Sheriff's department asked the Marshals to assist in serving the warrant, he said.
Details of the incident or incidents that led to the arrest are still forthcoming.
This is not Ross' first arrest. WGCL reports that Ross was arrested as recently as June 10 on a traffic violation and misdemeanor possession of marijuana. He was released from jail later that night.
In 2011, Ross was arrested for marijuana possession in Louisiana. He was issued a misdemeanor summons and released.
Ross and his bodyguard will be held at the Fayette County jail for an initial appearance and a bond hearing.
Thanks for reading CBS NEWS.
Create your free account or log in
for more features.