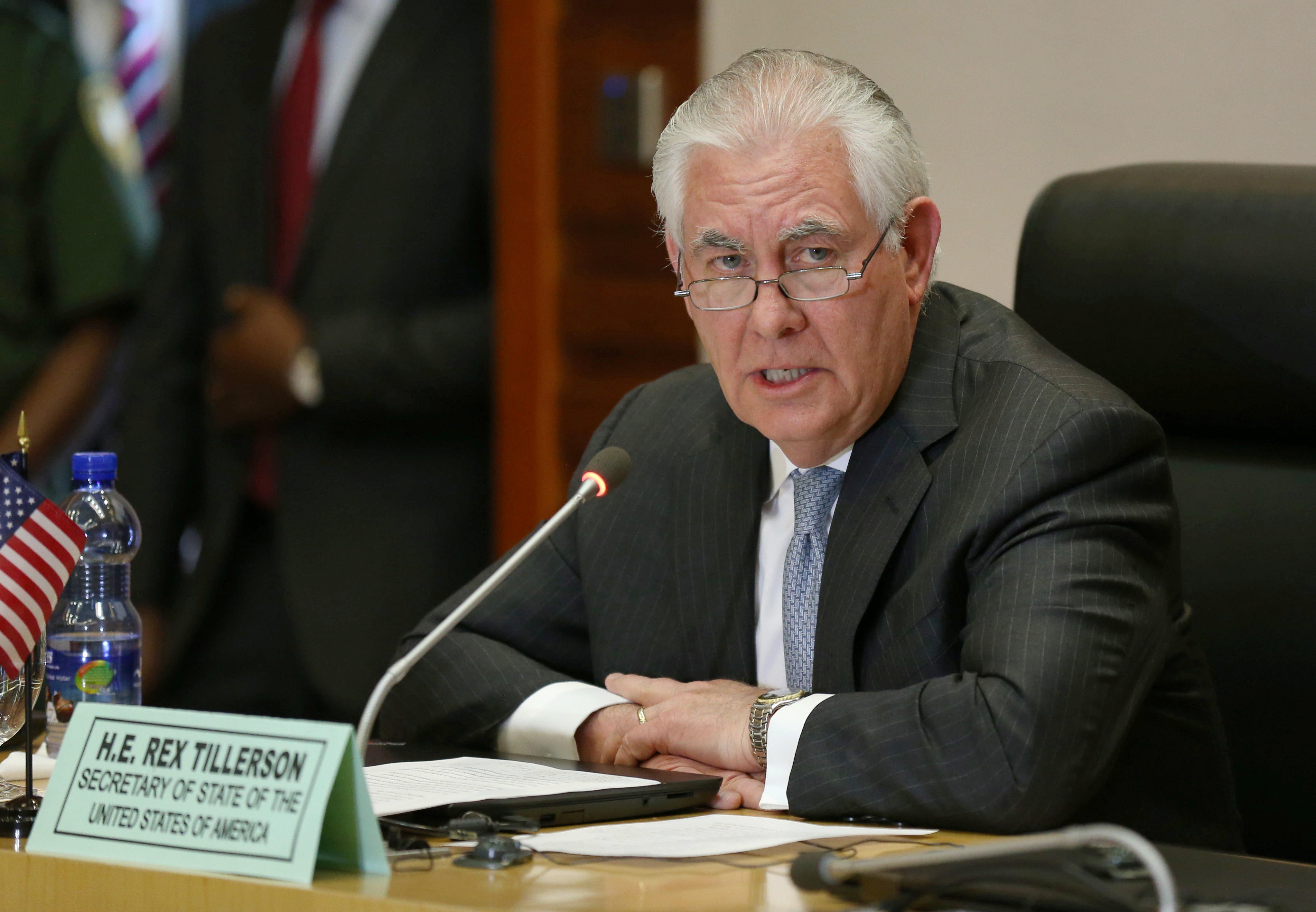 Tillerson says "We are a long ways from negotiations" with North Korea
ADDIS ABABA, Ethiopia -- While traveling in Africa, Secretary of State Rex Tillerson struck a cautious tone Thursday on the prospect of U.S.-North Korean negotiations. The top U.S. diplomat made it clear that massive bilateral breakthroughs were not to happen overnight.
"We are a long ways from negotiations," Tillerson said. "We need to be very clear-eyed and realistic about it. I think the first step, and I've said this before, is to have talks, to have some kind of talks about talks."
Tillerson has said he's still waiting to hear that North Korea is genuinely ready to talk. During a "60 Minutes" interview, he indicated that the message would be "explicit" when it does come.
On Thursday, while speaking at a press conference in Addis Ababa, he said the message from Pyongyang that would turn talks into negotiations would have to come in person.
"I don't know yet until we are able to meet ourselves face to face with representatives of North Korea whether the conditions are right to even begin thinking about negations," Tillerson said.
President Trump, who has not ruled out meeting with Jim Jong Un himself, has "indicated potentially positive signals" coming out of the intra-Korean dialogue, explained Tillerson. Mr. Trump has enthusiastically pressed that progress with North Korea is closer than it has been in the past.
"Possible progress being made in talks with North Korea. For the first time in many years, a serious effort is being made by all parties concerned. The World is watching and waiting! May be false hope, but the U.S. is ready to go hard in either direction!," the president tweeted earlier this week.
Tillerson will not be present when South Korean officials brief the Trump administration on their talks with North Korean leader Kim Jong Un earlier this week. Instead, Tillerson will carry on with his five-country trip in Africa.
The State Department's top official for North Korean relations, Joe Yun, retired last week. He told CBS News that there were no policy differences "per se" between himself and the White House. Yet his departure came at a time when State Department officials continue to feel their expertise is being sidelined by the White House. There has been no announcement of Yun's replacement.
"We need to get it right. We need to make sure if there are talks it will lead to denuclearization. We need a whole-of-government approach," Yun told CBS News when discussing the policy approach to North Korea.
"Me. No. Nobody got that," Mr. Trump joked earlier this week when asked about the reason for North Korea's openness to talks. He added that the North Koreans appeared sincere in their efforts for talks due to aggressive sanctions, and credited the "great help we've been given from China."
Thanks for reading CBS NEWS.
Create your free account or log in
for more features.