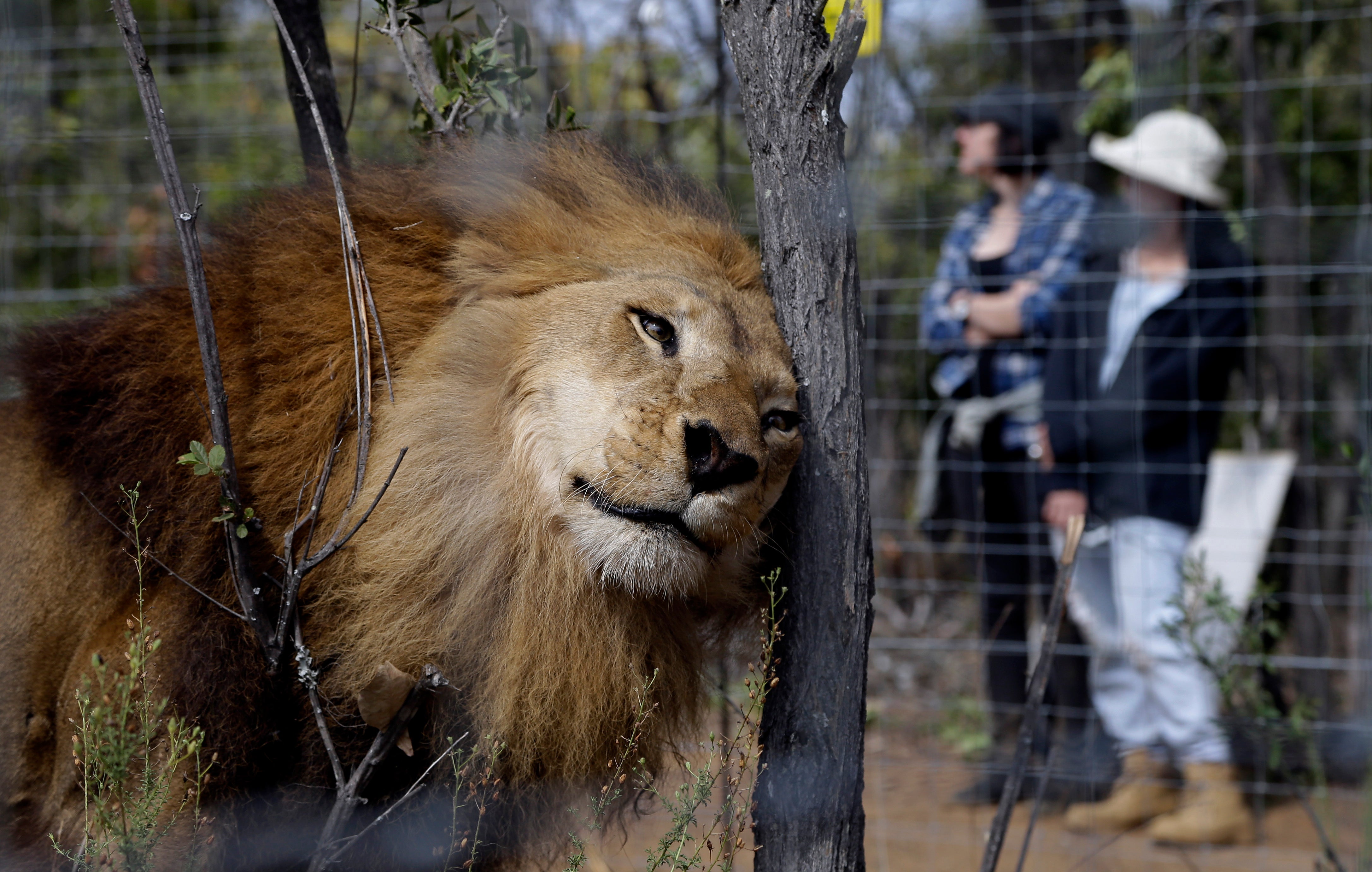 After grueling journey, rescued lions finally taste freedom in Africa
VAALWATER, South Africa -- A group of rescued lions is adjusting to new freedom. They are exploring the terrain of their new home at an African wildlife sanctuary.
The 33 wild animals were rescued from circuses in Colombia and Peru, then airlifted over the weekend to South Africa. The lions arrived at the Emoya Big Cat Sanctuary in Vaalwater on Sunday, reports CBS News' Debora Patta. They have been quarantined in enclosures and will remain so for at least six months before smaller family units are reunited.
A feeble cry, far from a lion's roar, is the sound of a lifetime spent abused at the hands of circus trainers in Peru.
Tim Phillips, together with his wife, Jan Creamer, heads up the U.K. and Los Angeles-based group, Animal Defenders International, which rescued Ricardo and over 30 other lions and lionesses and organized for them to be airlifted back into their natural habitat.
"Certainly the biggest flight of lions I know... It's also huge to bring them home to Africa as well. It's not just symbolic. It's important show people that animals belong where nature intended," Phillips said.
Until today, they lived a cruel, caged existence -- often starved, beaten and abused.
"To get him out of the circus is one miracle. To get him all the way home to Africa is incredible," Phillips said.
But the journey back from hell has been a grueling one. Nine of the lions traveled four days in crates from Colombia where they were joined by another 24 in Lima, Peru. Peruvian crews worked through the night to prepare the lions for transportation back to their homeland.
Once they touched down in South Africa, it was another six-hour drive to the Emoya Big Cat Sanctuary. Then the big moment finally arrived -- the lions took their first steps onto African soil.
From years living in circuses cages to this, it's their first taste of freedom, the first time they feel grass, the first time they rub against a tree, and the first time they roar purely for pleasure and not to entertain.
"He's walked out into Africa. It's amazing," Creamer said, smiling.
The lions will never be able to catch their own game, as many have fractured teeth and missing claws. But these brave old warriors will at least live out the rest of the natural lives in the land that should have been their home.
If you want to help make sure the lions continue to get the special care they need, please click here.
Thanks for reading CBS NEWS.
Create your free account or log in
for more features.