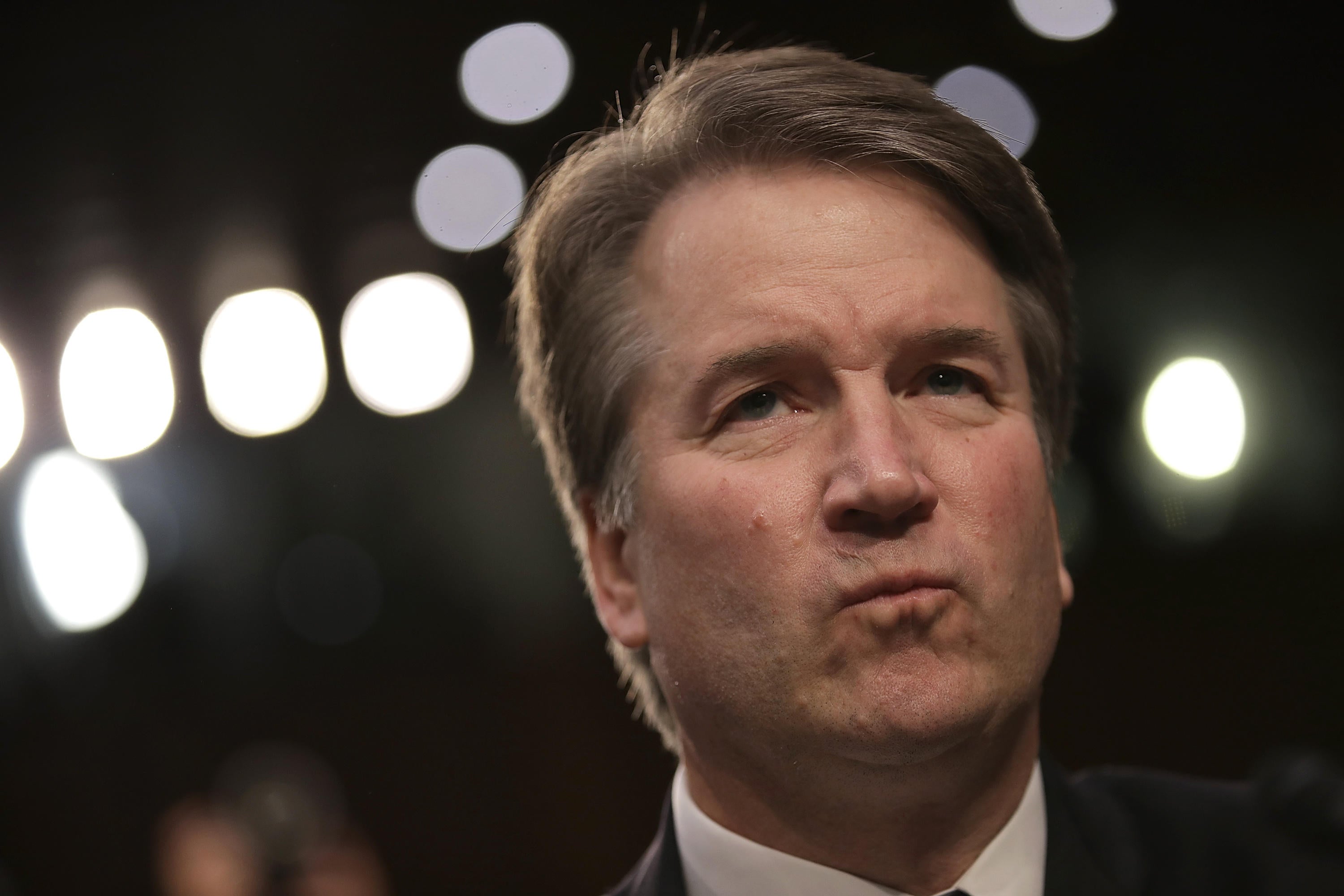 Republicans thought they were winning Kavanaugh argument. Then Trump tweeted
Republicans felt they were starting to gain momentum in the public relations battle over the handling a sexual assault allegation against Supreme Court nominee Brett Kavanaugh. Cognizant of the politics of the moment and the perils of further alienating women voters weeks before the midterm election, various members of the party lauded Judiciary Committee Chairman Chuck Grassley's for what they believed to be a compassionate yet firm approach in offering an array of options for Christine Blasey Ford to share her story.
Then came the tweets from President Trump.
"I have no doubt that, if the attack on Dr. Ford was as bad as she says, charges would have been immediately filed with local Law Enforcement Authorities by either her or her loving parents. I ask that she bring those filings forward so that we can learn date, time, and place!" wrote Mr. Trump, who had been uncharacteristically restrained in prior days.
"The radical left lawyers want the FBI to get involved NOW," he continued. "Why didn't someone call the FBI 36 years ago?"
The president's comments came as the Judiciary Committee continued negotiations with Ford's attorneys over her potential testimony. Earlier this week, Ford and Democrats called for a FBI investigation into her allegations against Kavanaugh before moving ahead. But on Thursday, Ford appeared open to testifying if certain parameters were put in place.
Shortly before Mr. Trump sent his tweets Friday morning, senior White House aide Kellyanne Conway was telling reporters that Republicans had no reason to attack Ford.
"There's no reason," Conway said. "Let her tell her story, under oath, here in Washington. The Senate Judiciary committee has offered for her to do it privately, for her to do it publicly, for her to do it in Washington, for her to do it somewhere else, I guess it could be in her home state of California. So they have been quite accommodating to her. There's no reason to attack her, the president is defending his nominee to the United States Supreme Court, as a man of character, integrity, impeccable academic and judicial qualifications and judicial temperament."
Republicans "felt extremely comfortable with the level of compassion extended to Dr. Ford. Clearly, the Trump tweets contradict that," said one Republican strategist.
During a speech to conservative activists at the Values Voters Summit in Washington on Friday, Senate Majority Leader Mitch McConnell appeared determined to stay the course. "You've watched the fight. You've watched the tactics. But here's what I want to tell you. In the very near future, Judge Kavanaugh will be on the United States Supreme Court," McConnell said to applause.
Mr. Trump has roiled his own party before in his handling of sexual misconduct allegations, often denigrating the accuser. Last December, for example, he endorsed Alabama U.S. Senate candidate Roy Moore, who had been abandoned by most Republicans after he was accused of sexual misconduct with underage girls. The controversy surrounding Moore caused the GOP to lose a Senate seat. Now the party holds a slim 51 vote majority, raising the stakes for confirming Kavanaugh.
The president's previous restraint this week, even as he repeatedly defended Kavanaugh and criticized Democrats, surprised many Republicans determined to salvage the nomination. With the president on message, GOP members felt they were successfully painting Democrats as having politicized the allegations.
Mr. Trump's interference also came after Republicans were attempting to manage new lines of attack against Ford. On Thursday, conservative activist and president of the Ethics and Public Policy Center Ed Whelan fired off a series of conspiratorial tweets arguing that Ford could have been confusing Kavanaugh with another classmate. In response, Ford told the Washington Post: "There is zero chance that I would confuse them." Whelan apologized Friday morning, tweeting that he "made an appalling and inexcusable mistake of judgment in posting the tweet thread in a way that identified Kavanaugh's Georgetown Prep classmate."
As Republicans negotiate with Ford's lawyers over testimony, they are balancing multiple political constituencies. Suburban women voters in competitive House districts figure to be among the most consequential bloc in November. A Washington Post poll released earlier this month found that women opposed Kavanaugh's confirmation, 45 percent to 29 percent. On the other hand, strategists fear that delaying or withdrawing Kavanaugh risks further depleting and alienating the party base necessary to compete.
"I don't think you can delay it any longer," Mr. Trump told Fox News host Sean Hannity at a rally in Nevada on Thursday. "I say, let her say what she has to say. And let's see how it all comes out. But they've delayed it a week. And they have to get on with it."
Thanks for reading CBS NEWS.
Create your free account or log in
for more features.