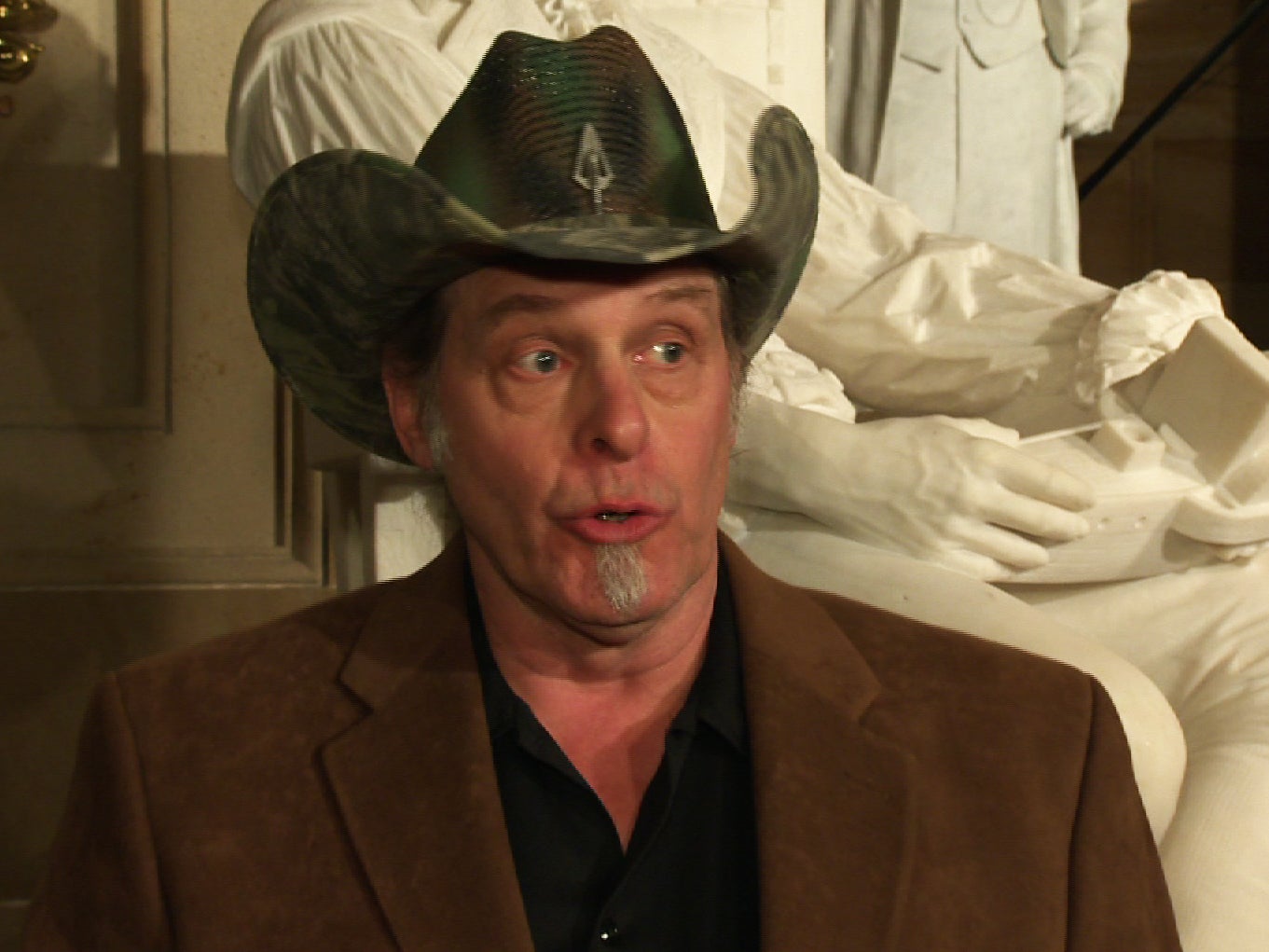 Republicans push back against Ted Nugent's inflammatory Obama remarks
Conservative musician Ted Nugent is known for saying inflammatory things about President Obama and other Democrats, yet Republicans have for years continued to associate with the Second Amendment rights advocate. This week, however, a couple Republicans pushed back against Nugent's most recent offensive remarks -- and compelled Nugent to finally apologize.
After Nugent called Mr. Obama a "subhuman mongrel," Sen. Rand Paul, R-Ky., said on Twitter, "Ted Nugent's derogatory description of President Obama is offensive and has no place in politics. He should apologize."
On Friday, Nugent did finally apologize. "I crossed the line. I do apologize," he said in a radio interview.
Nugent made the comment in a Jan. 17 interview with Guns.com, but it became a point of controversy this week while he was campaigning for Texas' likely GOP gubernatorial nominee, state attorney general Greg Abbott. Abbott campaigned with Nugent after the comment came to light and refused to comment on it this week, the Dallas Morning News reports, even as state Sen. Wendy Davis -- the likely Democratic gubernatorial nominee -- slammed Abbott for associating with Nugent.
Gov. Rick Perry, R-Texas, who is retiring this year, told the Morning News on Thursday morning, "Anybody that's offended – sorry, but that's just Ted." By Thursday evening, he was taking a more critical tone.
"He shouldn't have said that about the president of the United States," Perry said. "I got a problem calling the president a mongrel… I do have a problem with that. That is an inappropriate thing to say."
Perry said, however, that Nugent's comments shouldn't impact the gubernatorial race.
"A comment by someone who has come in and endorsed him in the campaign I would suggest to you is not what this campaign is going to hinge upon, it's going to be on Wendy Davis's very liberal record," he said.
Sen. Ted Cruz, R-Texas, defended Nugent on CNN, remarking, "I would be willing to bet that the president's Hollywood friends have said some pretty extreme things." When pressed on the issue, he said, "Those sentiments there, of course I don't agree with them. You never heard me say such a thing. Nor would I."
Thanks for reading CBS NEWS.
Create your free account or log in
for more features.