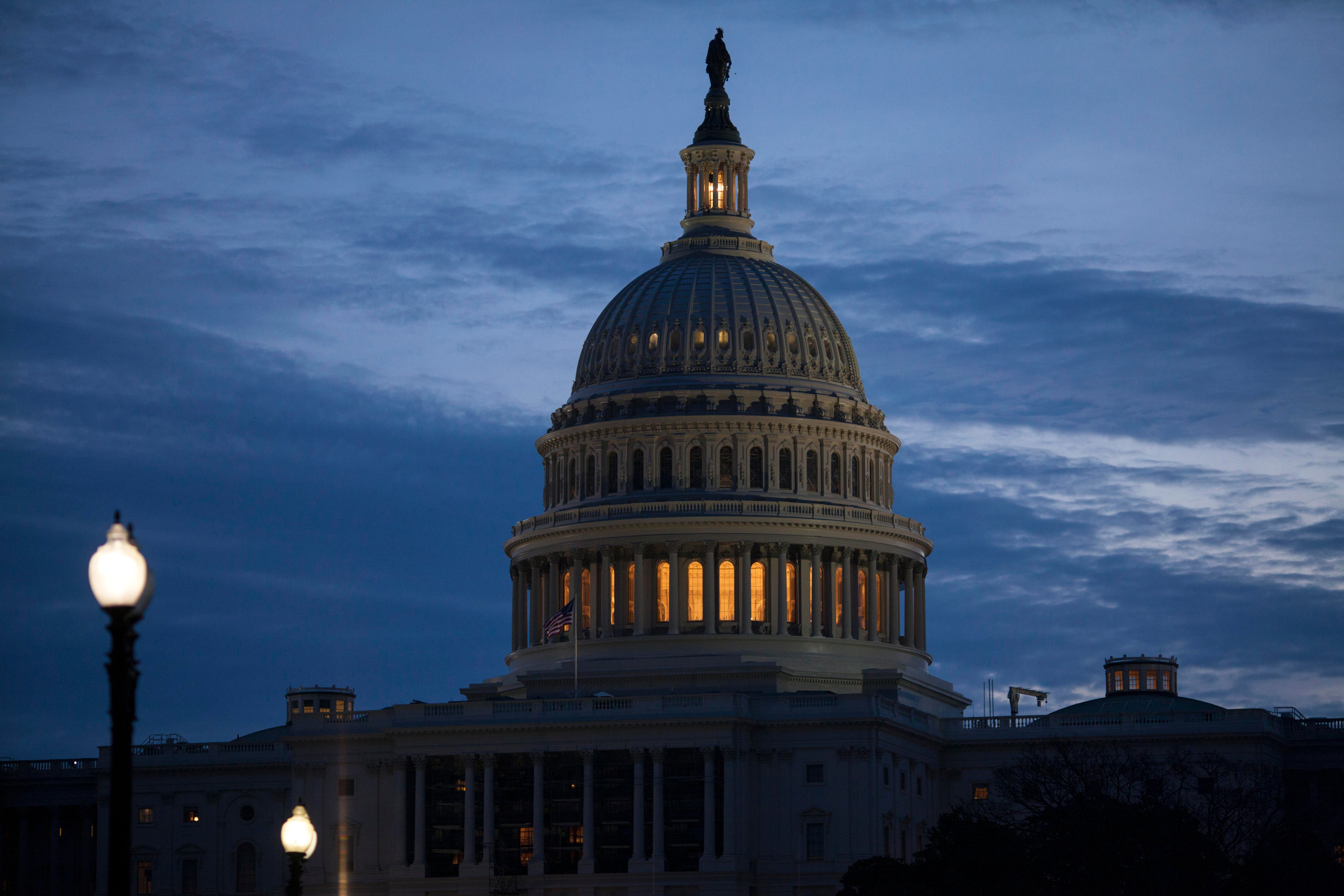 Republicans eye two-week funding bill in December to prevent shutdown
Congressional Republicans are preparing a two-week spending bill that would keep the government open past the Dec. 8 deadline, through right before the Christmas holiday, GOP aides confirmed to CBS News.
House Republicans are eyeing a continuing resolution (CR) that would extend funding through Dec. 22.
One aide said Republicans then plan to pursue another short-term spending measure to extend funding into January. This plan would require House lawmakers to stick around Washington past their original departure date.
House GOP leaders are expected to present the plan at a closed-door meeting Friday morning. Speaker Paul Ryan, R-Wisconsin, admitted Thursday that time is running out and Congress will likely have to pursue a short-term bill.
"But we're going to obviously have to have a short-term CR. The duration of that CR, we're going to be -- we're in talks with our own members. We're going to be having a conference with our members to go through all of that. So stay tuned on that," he said at his weekly press conference.
Ryan acknowledged that Senate Democrats could block a short-term measure, in which case he said they would be blamed for a shutdown.
"And if the Senate Democrats choose to filibuster that, then they will have chosen to shut the government down, something that we do not want to see happen," he said.
An aide to Senate Minority Leader Chuck Schumer, D-New York, declined to comment about the developing plan. Republicans need Democratic votes in the Senate in order to fund the government because 60 votes are needed to advance spending measures in the upper chamber where Republicans only have 52 members.
Congress has less than two weeks to meet the Dec. 8 deadline to pass a new funding bill and avoid a government shutdown. To make matters more complicated, lawmakers need a longer-term deal to lift limits on government spending set by a 2011 law to allow for funding boosts to the military and domestic programs.
This comes after Schumer and House Minority Leader Nancy Pelosi, D-California, skipped a meeting with their GOP counterparts and President Trump at the White House on Tuesday where they were expected to discuss spending negotiations. The president signaled Tuesday that the government could shut down if Democrats don't agree to his demands on defense spending, his administration's plan to reduce crime and his border wall.
Asked if Democrats would be to blame if the government shuts down, Mr. Trump said, "If that happens, I would absolutely blame Democrats if that happens."
Congress last passed a government spending package earlier this year, which excluded funding for the border wall. The White House backed off of that demand after realizing Democrats wouldn't agree to it.
Mr. Trump appears adamant, however, that he get the financing for wall construction, which makes the chances of a shutdown that much higher.
The government last shut down for 16 days in October 2013 after Sen. Ted Cruz, R-Texas, led an unsuccessful charge to defund Obamacare. The shutdown wasn't viewed as detrimental to Republicans because they won control of both chambers in the 2014 midterm elections.
The dynamic is slightly different this time around now that Republicans control the White House and Congress. in 2013, they controlled only the House of Representatives.
CBS News' Catherine Reynolds contributed to this report.
Thanks for reading CBS NEWS.
Create your free account or log in
for more features.