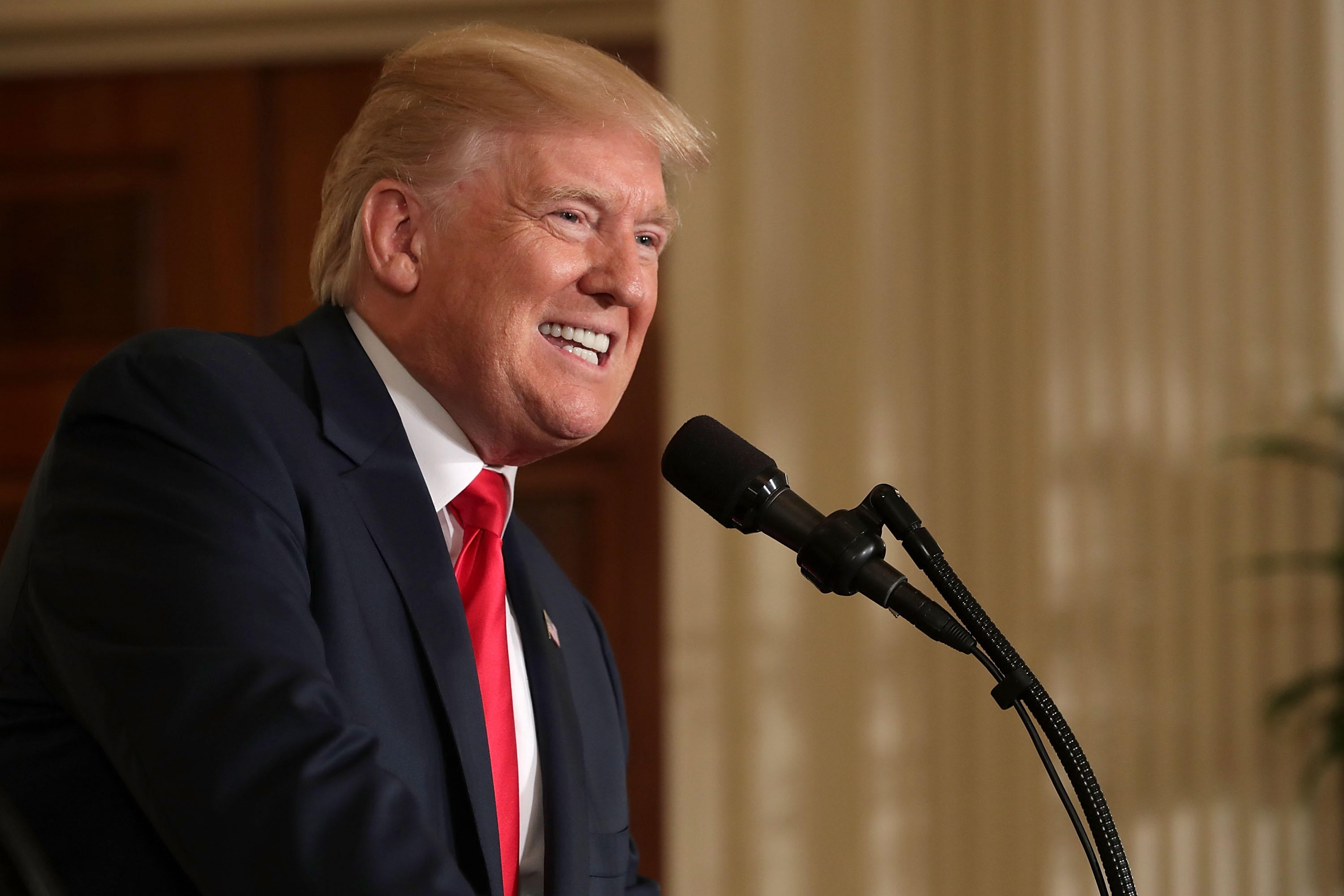 Report: WH halts requirement for employers to report pay by race, gender
The Trump administration is halting an Obama-era ruling that required businesses to report how much they pay workers of various races, genders and ethnic groups, citing its burdensome impact on employers, according to the Wall Street Journal.
The data collection requirement was proposed by President Obama back in 2016, commemorating the seventh anniversary of signing the Lilly Ledbetter Fair Pay Act, as a means to adequately address and counter the impacts of pay gaps amongst employees of various groups.
"It's enormously burdensome, Neomi Rao, administrator of the Office of Information and Regulatory Affairs, which analyzes the cost of federal rules and regulations, told the Journal,. "We don't believe it would actually help us gather information about wage and employment discrimination."
The Obama administration, argued, however, that the pay reporting requirements would cost less than $400 per employer the first year of implementation and a few hundred dollars per year thereafter.
Trump White House officials say that the new data sought under the rule is too voluminous to comply with the federal Paperwork Reduction Act. But White House officials also say they doubt that meaningful findings of pay discrimination could be gleaned from the new data.
Mr. Trump's daughter and White House adviser Ivanka Trump, who has championed equal pay for women, also rejected the Obama rule.
"Ultimately, while I believe the intention was good and agree that pay transparency is important, the proposed policy would not yield the intended results," she Trump said in a statement. "We look forward to continuing to work with EEOC, OMB, Congress and all relevant stakeholders on robust policies aimed at eliminating the gender wage gap."
In 2014 President Obama directed the Labor Department to collect data from federal contractors about what they pay employees, sorted by gender, race and ethnicity. The revised proposal would cover all businesses with 100 or more employees, regardless of whether they contract with the government.
The Equal Employment Opportunity Commission intended to collect the data, which the government would use to help identify companies that should be investigated for failing to pay workers fairly, Obama officials said. The first reports from companies were to be submitted next month.
In a memo to Victoria Lipnic, the acting chairwoman of the EEOC, acquired by the Journal, Rao said that the White House Office of Management and Budget would stay the rule and conduct a review, adding that the administration believes its reporting requirements fail to meet the standards of federal laws intended to cut down on burdensome or onerous paperwork requirements.
Thanks for reading CBS NEWS.
Create your free account or log in
for more features.