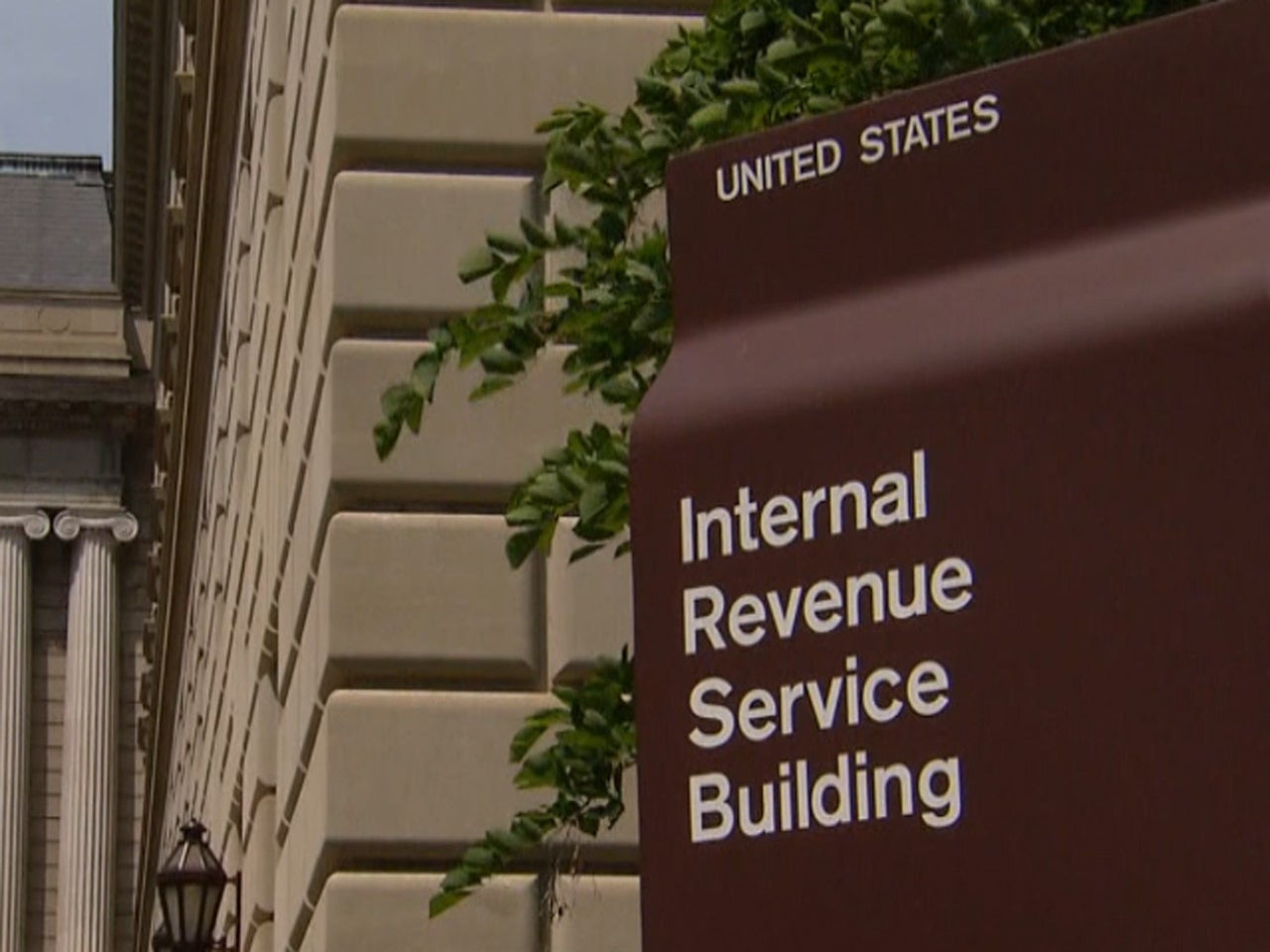 Report details seemingly "excessive" IRS conference spending
The IRS spent $4 million on a single conference by booking pricey speakers, seemingly "excessive" travel arrangements and spending heavily on perks for attendees, according to a report obtained Tuesday afternoon by CBS News.
The Treasury Inspector General (IG) report, to be released Tuesday, details how the IRS spent $4 million for an August 2010 conference in Anaheim, Calif. -- and a total of more than $48 million on 225 conferences from 2010 to 2012.
As previously reported, the agency failed to follow the government practice of negotiating lower room rates when booking hotels for the conference. In fact, Tuesday's report explains, the IRS used private event planners to arrange the conference, who were paid $133,000 in commission for booking the hotels. The Inspector General says the agency would have saved money by using IRS planners, in addition to forfeiting perks like a continental breakfast, a welcome reception with two drink coupons for attendees and "a significant number of suite upgrades."
The IRS did do its own planning ahead of the conference -- spending $35,800 in planning trips for the event. Three IRS employees and the event planners went to Anaheim and San Francisco to review potential hotels at a cost of $3,500. Eight employees later visited Anaheim in June 2010 at a cost of $10,300. Then a week before the conference, 16 IRS employees went to Anaheim again at a cost of $22,000.
The IG says that cost "may have been excessive based on the number of employees involved."
Once the conference was underway, attendees were awarded $64,000 in promotional gifts, according to the report. The gifts included 2,804 brief bags at a cost of $15,669. Additionally, 2,800 hardcover, spiral journals with conference logos were printed. The IRS also paid for 800 lanyards, 75 travel mugs, 75 picture frames and clocks with special logos, all totaling about $19,210. Many other promotional items totaled about $27,000.
While the report primarily focuses on the Anaheim conference because it was the most expensive, it reviewed other expensive trips. For instance, a technical training symposium in Philadelphia for 2,111 participants cost nearly $3 million, and another conference in San Diego for 721 participants cost $1 million.
The IG makes several recommendations for the IRS, such as using IRS employees to plan conferences, developing guidelines for conference planning and reconsidering hotel upgrades. The report also recommends guidelines for when it's appropriate to travel for pre-planning conferences, as well as procedures for making videos at future conferences.
The IRS has been the subject of criticism in recent months for its video productions - which spoofed "Star Trek", "Gilligan's Island" and one that featured employees line dancing - were estimated to cost $50,000.
The IG says the IRS plans to adopt its recommendations. The acting IRS commissioner Danny Werfel, who took over the agency two weeks ago, said in a statement that the conferences were part of "an unfortunate vestige from a prior era."
Werfel added, "Taxpayers should take comfort that a conference like this would not take place today."
Sweeping new spending restrictions have been put in place at the IRS, he said, and travel and training expenses have dropped more than 80 percent since 2010. The agency did not hold any such large-scale meetings in 2011, 2012 or 2013. It spent under $5 million on conferences in 2012, compared with spending an average of $20 million each year from 2005 to 2009.
Furthermore, the Treasury Department says it has already adjusted its policies so that any conference with costs above $25,000 must be approved by the assistant secretary for management, and any conference over $250,000 must be approved by the Treasury Secretary. Other policy changes were put in place as well, such as requiring preapproval for using third-party event planners.
Thanks for reading CBS NEWS.
Create your free account or log in
for more features.