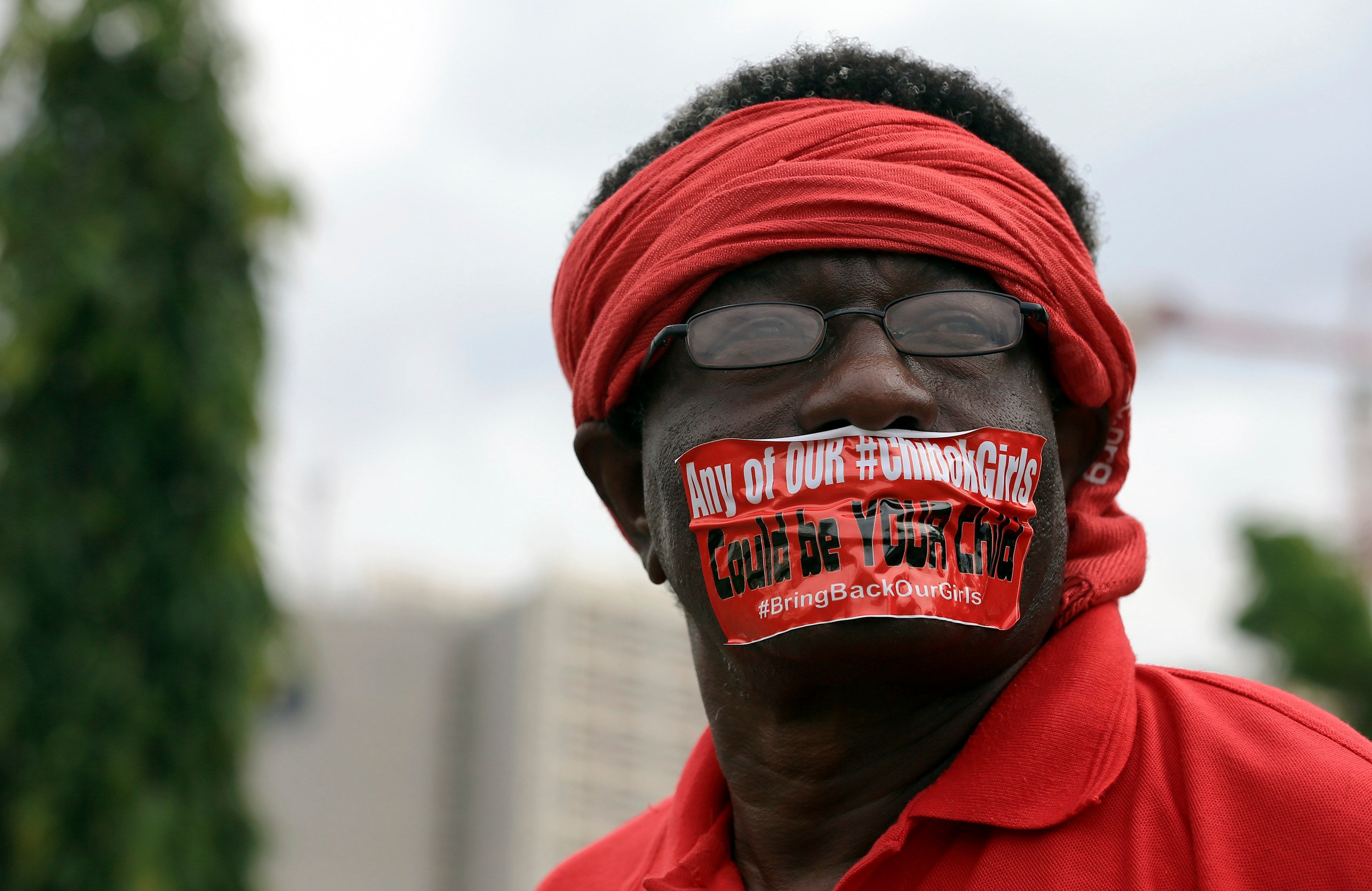 Boko Haram kidnaps 100 in Nigeria; Chad rescues most captives
MAIDUGURI, Nigeria -- Nigeria's Boko Haram militant group kidnapped 100 people earlier this month but most were freed by security forces from neighboring Chad, a Nigerian security official and a local self-defense member said Friday.
The abductions took place on Aug. 10 in Doron Baga in the Kukawa area near the border with Chad, said the official, who spoke on condition of anonymity because he was not authorized to speak to the media.
He said the terrorists were stopped as they crossed the Chad border by Chadian soldiers who killed most of them and set free most of the captives.
Muhammed Gava, a member of the anti-Boko Haram vigilante movement, said 20 females and about 70 young men had been forced to board speed boats in Lake Chad, which lies on the border between Nigeria, Chad, Niger and Cameroon.
Nigeria's fight against the extremist group began in 2009 but hit the international spotlight in mid-April, when the militants kidnapped more than 200 schoolgirls. The girls have still not been freed.
Last month, Boko Haram leader Abubaker Shekau surfaced in a video with a defiant and dismissive message, mocking the "Bring Back Our Girls" campaign.
While attempts to rescue the girls appear to have stalled, sources close to the negotiations told CBS News last month that back-door channels remain open.
Boko Haram wants to enforce an Islamic state in Nigeria, whose population of more than 170 million people is almost evenly divided between a mainly Muslim north and largely Christian south.
The group has intensified its violent campaign this year and is increasingly targeting civilians. More than 4,000 people - mostly civilians - have been killed this year alone by all sides in the conflict, which include Nigerian security forces, Amnesty International said on Aug. 5. This compares to an estimated 3,600 people killed in the first four years of the Islamic insurgency.
While the group's attacks are mostly in northeast Nigeria, Boko Haram has detonated bombs as far away as Lagos, the commercial capital in Nigeria's southwest.
Earlier this week, President Barack Obama directed $10 million in emergency Pentagon spending to help France fight terrorists in northwest Africa.
Obama made the order Monday in a memo to his secretaries of Defense and State from his vacation on Martha's Vineyard off the Massachusetts coast. "I hereby determine that an unforeseen emergency exists that requires immediate military assistance to France in its efforts to secure Mali, Niger, and Chad from terrorists and violent extremists," Obama wrote.
France recently launched a military operation against Islamist groups, with some 3,000 troops being dispatched to five of its former colonies in Africa's Sahel region. The operation is code-named "Barkhane" after a crescent-shaped dune in Sahara desert.
Operation Barkhane involves Mauritania, Burkina Faso, Niger, Chad and Mali, where French forces intervened in 2013 to rout Islamic radicals. But the targeted operation in Mali merely dispersed al Qaeda-linked militants there, and their potential ties with Boko Haram have become an increasing concern to the French government.
Thanks for reading CBS NEWS.
Create your free account or log in
for more features.