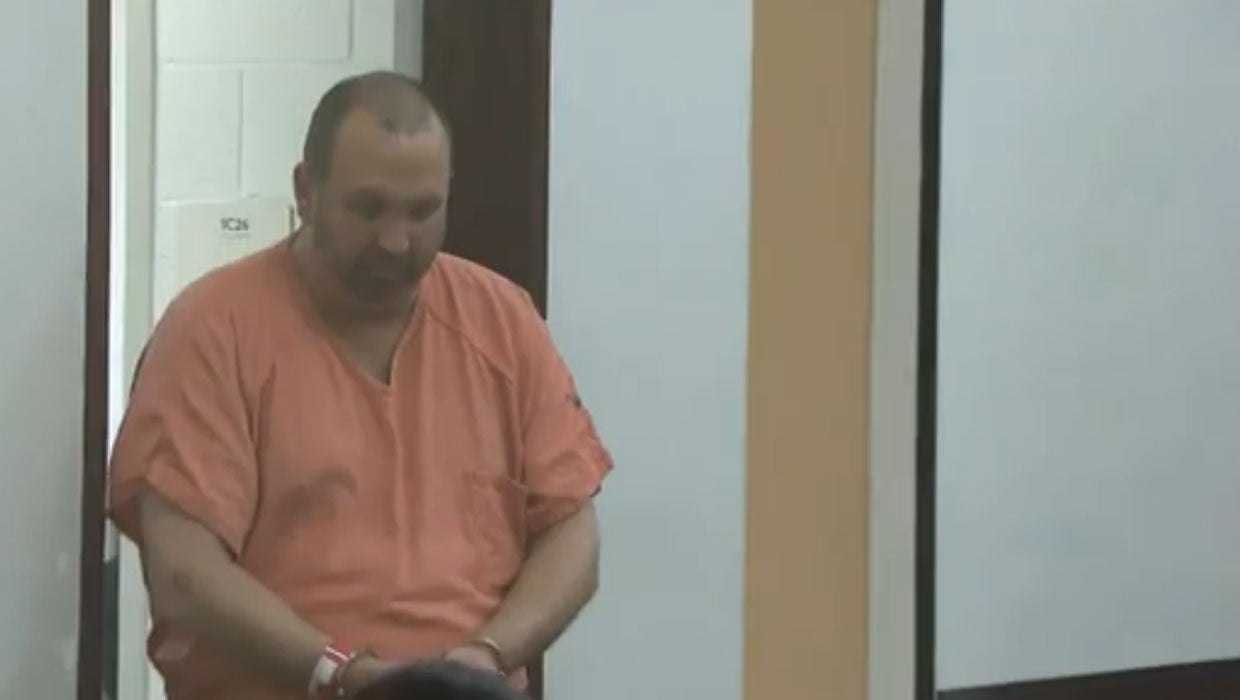 Report: Alleged Chapel Hill shooter banned by tow company
CHAPEL HILL, N.C. - The man accused of murdering three Muslim students had called to have his neighbors' cars towed so many times that the towing company eventually banned him, reports CBS affiliate WRAL.
"It was often more than the average person," Christopher Lafreniere, with Barnes Towing, said Thursday. "It actually got to the point that he was not allowed to call a car in. If he called, we wouldn't go out."
Craig Hicks, 46, has been charged with three counts of first degree murdering for allegedly shooting Deah Shaddy Barakat, 23; his wife, Yusor Mohammad, 21; and her sister Razan Mohammad Abu-Salha, 19.
Lafreniere told WRAL that in 2013 he was having an argument with a driver over a tow at the Finley Forest complex and Hicks came out of his apartment with a handgun to say that he had called police.
While many, including the father of the two female victims, have raised the possibility that the victims were targeted because of their Muslim faith, police have said that murders may have been sparked by a parking dispute.
Imad Ahmad, who lived with Barakat until he married Mohammad in December told the station that Hicks complained about once a month that they were using a visitor's spot as well as their assigned spot.
"He would come over to the door, knock on the door and then have a gun on his hip saying, 'You guys need to not park here,'" said Ahmad, a graduate student at the University of North Carolina at Chapel Hill. "He did it again after they got married."
Ahmad told the station that he and Barakat complained to the property manager at the complex, who reportedly told them to call police if Hicks bothered them again. Finley Forest did not immediately return a call from 48 Hours' Crimesider seeking comment on the parking issues.
But Hicks apparently had similar problems with many of his other neighbors as well - and he isn't accused of shooting any of them.
"He was aggressive when it came to things like parking and noise," Samantha Maness told the Raleigh News and Observer. "There were a lot of instances of him getting people's cars towed, being very aggressive toward visitors and residents."
Maness said that the neighbors organized a meeting to talk about how Hicks was making "everyone feel uncomfortable and unsafe." She told WRAL that he was "very angry anytime I saw him."
On Thursday, the FBI issued a statement saying that they were conducting a parallel investigation into the murders "to determine whether or not any federal laws were violated."
On his Facebook page, Hicks reportedly identified as a "gun-toting" atheist.
At a press conference Wednesday, Hicks' wife - who has since reportedly filed for divorce - said the shooting "had nothing to do with religion." Her attorney, Rob Maitland, said that the shootings stemmed from "the mundane issue of this man being frustrated day in and day out with not being able to park where he wanted to park. And these victims were at the wrong time and the wrong place."
Thanks for reading CBS NEWS.
Create your free account or log in
for more features.