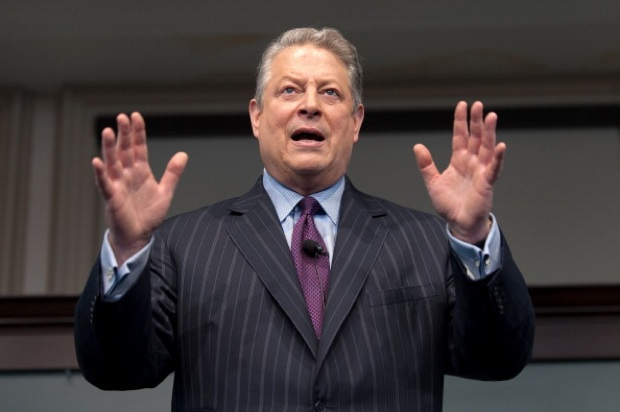 Report: Al Gore's net worth at $200 million
More than a decade after losing his 2000 presidential bid, former Vice President Al Gore's fortunes have seemingly turned: Gore's net worth may now exceed $200 million, according to an analysis by Bloomberg News.
Since his failed run for the White House, Gore has leveraged his connections to make investments in technology and media that paid off. Earlier this year, he exercised options on 59,000 shares of the Apple stock he received for serving on the company's board since 2003. Those shares, Bloomberg reports, are part of the 101,358 Apple options and restricted stock shares Gore had acquired, coming to a gross value of more than $45.6 million. When Current TV, the network Gore helped found, was sold to Al-Jazeera in January, the former vice president made an estimated $100 million.
Bloomberg marks the dissonance between Gore's accumulated fortune and his role as a Democratic proponent of clean energy. In 2007, for instance, public records revealed that the energy consumption at his Nashville home was 20 times the national average. Meanwhile, his estimated net worth isn't far from that of Mitt Romney, the 2012 Republican presidential candidate whom Democrats depicted as out of touch with regular Americans.
In a May 1 interview with Bloomberg Television, Gore said American democracy has been "hacked" by the influence of money in politics.
Thanks for reading CBS NEWS.
Create your free account or log in
for more features.