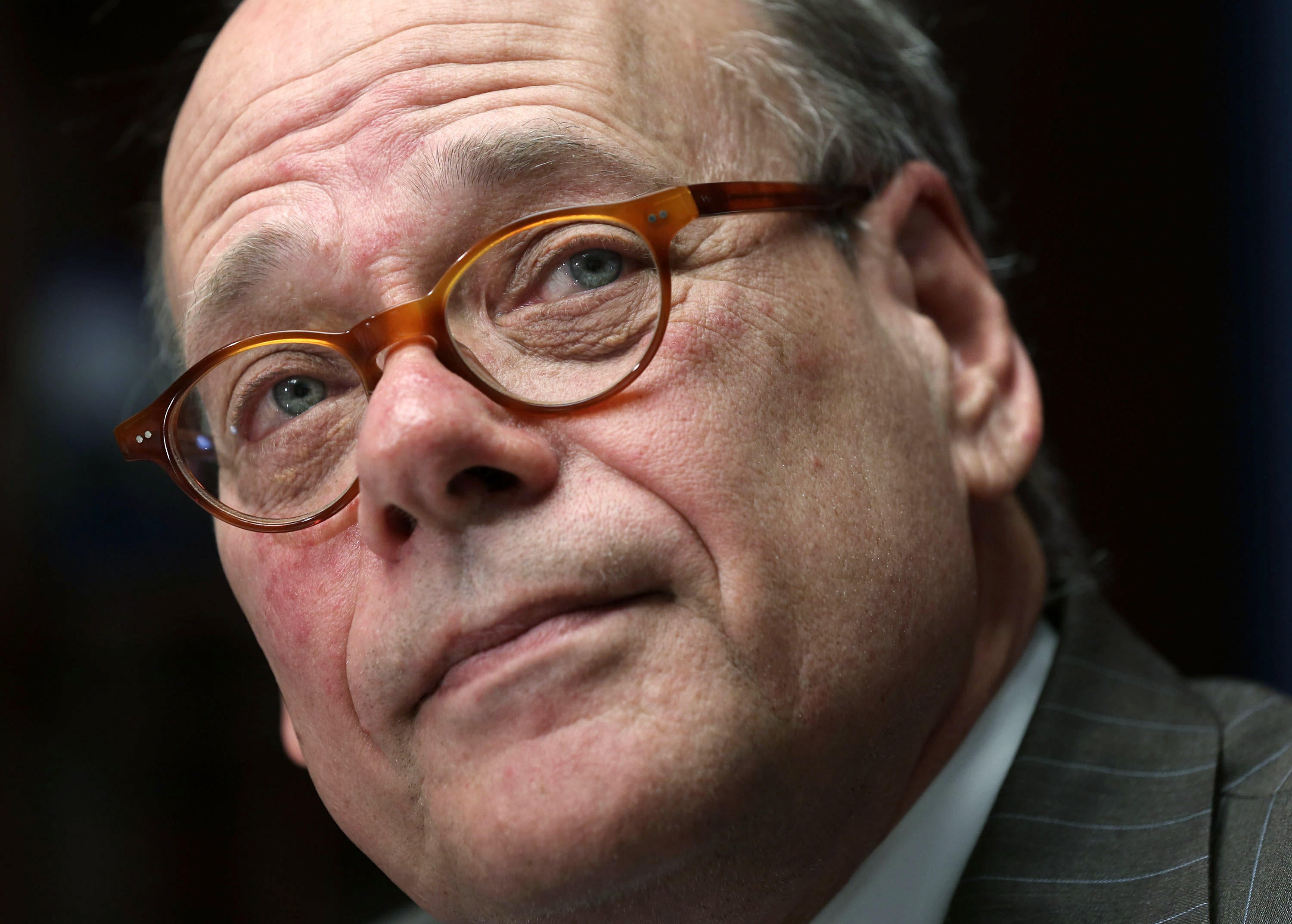 Rep. Steve Cohen introduces articles of impeachment against Trump
Rep. Steve Cohen, D-Tennessee introduced new articles of impeachment against President Trump, citing several of his actions during his time in office as "violations of the U.S. Constitution."
"The time has come to make clear to the American people and to this president that his train of injuries to our Constitution must be brought to an end through impeachment," said Cohen at a Wednesday morning press conference.
Cohen, along with three co-sponsors of the motion, claim Mr. Trump has obstructed justice in his firing of former FBI Director James Comey, violated the foreign emoluments clause by taking money from foreign powers, violated the domestic emoluments clause by profiting off of the Trump brand during his presidency, undermined the federal judiciary by pardoning former Sheriff Joe Arpaio and undermined the freedom of the press with his persistent badgering of the news media.
Cohen called for the House Judiciary Committee, to begin impeachment hearings immediately. Although he doesn't expect the House to act upon the articles, he says it's the committee's responsibility to hold hearings on the matter.
This isn't his first attempt at impeachment -- in an earlier attempt, he accused Mr. Trump of having violated the foreign emoluments clause, but admitted Wednesday that that effort found little support, even among members of his own party.
For this resolution, though, Cohen says he has five other Democrats on board. Still, he conceded that "it'd be a stretch to say" that House leadership was on board with the legislation.
Democratic leaders largely oppose the effort, fearing that it only riles up the GOP base that is strongly supportive of the unpopular president. Cohen noted that numerous Democrats "constrained by strong Trump supporters" in their districts were unlikely to back the resolution.
Resolution co-sponsor Rep. Luis Gutierrez, D-Illinois, said Democrats are not seeking impeachment for what Mr. Trump did before he was president, but rather the actions he's taken since taking office.
"There's many reasons I think the president is an awful president and an afwul person but not all of those rise to the level of impeachment charges," noted Gutierrez.
He added that it was imperative to file the articles of impeachment for fear of "failing to do our jobs."
"I see a crime and I have a responsibility to dial 9-1-1 immediately," said Gutierrez. "I don't reach consensus with all my neighbors and friends, I call the police and I activate an investigation."
In response to the Congressmen's calls for new charges against the president, Michael Ahrens, Republican National Committee spokesman said in a statement to CBS News, "House Democrats lack a positive message and are completely unwilling to work across the aisle, so instead they've decided to support a baseless radical effort that the vast majority of Americans disagree with."
Vocal advocate for impeachment charges Rep. Al Green, D-Texas, was also in attendance at the press conference, lending his support to Cohen's proposal. Reps. Marcia Fudge, D-Ohio; Adriano Espaillat (D-New York); and John Yarmuth (D-Kentucky) also endorse the charges.
Thanks for reading CBS NEWS.
Create your free account or log in
for more features.