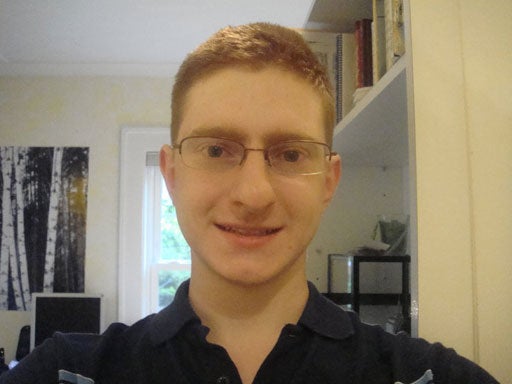 ​Remembering Tyler Clementi
Five years after a teen's headline-making suicide, his family's foundation this week is launching a new campaign in his name -- a campaign aimed at putting a stop to bullying before it can even start. Our Cover Story is reported by Erin Moriarty of "48 Hours":
On September 22, 2010, the phone rang at the Northern New Jersey home of Joe and Jane Clementi.
Joe answered: "Port Authority Police had called, and said, 'We have your son's wallet and cell phone. You need to come to the station.'"
"What were you thinking?" asked Moriarty.
"Crank call."
But the call was real. Police told the Clementis that it was likely their 18-year-old son, Tyler, a freshman at Rutgers University, had jumped from the George Washington Bridge.
Jane told Moriarty that there was a period of time when she "knew" they were wrong. "I wasn't hoping; I knew it. I knew they were wrong."

But Tyler's body was found in the Hudson River seven days later.
What happened next turned their private tragedy into a public issue. During the investigation it was revealed that days before Tyler committed suicide, his college roommate, Dharun Ravi, had used a webcam to secretly live stream Tyler's date with a man.
Ravi and another classmate, Molly Wei, were charged with several crimes, including invasion of privacy.
Moriarty asked, "How do you react when somebody says, 'Oh, that's just boys being boys. That was just what goes on in dorms'?"
"Is it?" replied Joe. "Does that happen in dorms?"
Tyler was the youngest of three boys -- James, now 29; Brian, 26. "And then there's Tyler, my baby," said Jane, "who will be forever 18."
Tyler also had a great passion for music, and was an accomplished violinist.
"I was very protective of him growing up," said his brother, James. "I was six years older than him. I just really wanted to be able to protect him from anything harmful in life."
The family, always close, regularly attended an evangelical Christian church. Only later did Jane and her husband realize that the church's message was causing anguish at home.
"What was that message?" asked Moriarty.
"That being gay is a sin," said Jane.
James said, "I felt for a long time that there was something wrong with me. And I had to hide that from people."
" Could you talk to your parents? Did you feel that you could?" asked Moriaryt.
"I wanted to talk to my parents. And that was really the scariest conversation that I could imagine having."
But in the summer of 2010, right before Tyler went to Rutgers, James did reach out to his younger brother -- and they both came out to each other.
"He seemed very relieved to have it be out in the open," said James. "And it actually felt great. It felt like this huge weight was lifted."
And then just three days before he left for college, Tyler decided to come out to his mother.
She felt the conversation went well: "We both were crying. And we were both hugging each other. We even talked about being safe 'cause I was concerned that he wouldn't be safe."
"And what do you mean by safe?" asked Moriarty.
"I just had this sense of harm," she sighed. "I know it's hard to understand, and strange to go back to that place. There was a suicide of a junior in the high school in June. So we had talked about suicide. And at the time, I really couldn't understand how anyone could be so, so sad to harm themselves. I've since learned how you can be that sad."
After his death, Jane learned that Tyler thought she had rejected him when he came out to her. "Yes, that was a terrible moment to know that that's how Tyler thought our encounter was, because it was so far from the truth, or my truth. And yet, it probably was his truth."
And Jane didn't know what Tyler had gone through at school until nearly two years later, when in February 2012, Dharun Ravi went on trial.
Witnesses said that Ravi and Molly Wei -- using the hidden webcam pointed at Tyler's bed -- watched a few seconds of Tyler kissing his date. Ravi then announced on Twitter there would be a viewing party for a second live showing.
When Tyler learned he had been spied on in his dorm room, he complained to the university and asked for a roommate change, but he never said anything to his family.
"He wouldn't let me help him," said Jane. "And a mom is supposed to know everything, aren't they? And I didn't know this. And I couldn't help him."
"Why do you think he didn't reach out to you?" Moriarty asked James. "He knew if there was one person who would understand, it was you?"
"I think about that question every day," he replied. "And I don't have an answer. He just saw the dorm, the Twitter feed. He became very fixated on that and didn't see beyond it."
At 8:42 on the night of Sept. 22, 2010, Tyler posted a simple message on Facebook: "Jumping off the G.W. Bridge - sorry."
"The last thing on his computer, before he left for New York, were these posts of people making fun and jokes at him, about him, about a really private, private moment that should've remained that way," said Jane.
Molly Wei entered a plea agreement and avoided prosecution. But in March 2012, Dharun Ravi -- who was never charged with causing Tyler's death -- was convicted on 15 counts, including bias intimidation (a hate crime). He was sentenced to 30 days in jail and was released after 20. The case is still on appeal by both sides.
Tyler's parents told Moriarty that his roommate never reached out to either one of them to apologize.
When asked to describe what her family has been through over the last five years, Jane said there is no way to describe it: "For me, the journey has been as if I've been in a fog, a really, really deep fog. I would say it only started lifting last year, in the spring of 2014. And it's been in that time, that I needed to try to pull my life back together, 'cause it was shattered into a million pieces."
The way the Clementis have put their lives back together is by speaking out against cyber bullying, raising awareness and money. Four years ago, they established the Tyler Clementi Foundation, led today by Sean Kosofsky.
"What we're trying to do is end online and offline bullying -- in schools, workplaces and faith communities," Kosofsky said.
This week the foundation will roll out a new campaign called Day 1. "It's premised on the idea that if you stand up on the first day of school, the first day of work or the first day on a sports team and say, 'You will never treat anyone here differently because of who they love, how they dress or what their body looks like. There will be consequences for that,' that is powerful," said Kosofsky. "A lot of young people do not hear a person in authority make a clear statement about what is expected of them or what won't be tolerated."
They are focusing not on bullies, but also on the witnesses, asking bystanders to become what they call "upstanders" by reporting bullying.
Jane herself feels she was a bystander at the church she once loved, and has since left. "We were going to schools and the workplaces and telling people to be upstanders and to not be passive, and that's what I felt, like I was just going and sitting in the pew and being passive," she said.
"I know that when Tyler told me he was gay, what I really wanted was a person of faith, another Christian mom, to go and talk to. But, you know, no one in my faith community ever talked about having a gay child. No one had a gay relative; there was no 'gay' in our church! And until families come out and can be found, you can't help each other."
When asked what they tell other parents, Joe Clementi said, "Don't underestimate what your child is going through. Even though you may not think it's a big deal, they may think it's the end of the world."
This September will mark five years since Tyler's death. When asked if it will be a particularly difficult anniversary, both Joe replied that "Every one is tough."
"I can't even think that far ahead," said Jane. "Whenever I start thinking too far ahead like that, I just get into such a deep, sad place, that I've learned to try to stay present in the moment."
"You're not completely healed?"
"No. Not even near healed," she said. "I don't know what healed will be like. I don't know that there is a word for healing. I think it's learning to live through the pain."

For more info:
Thanks for reading CBS NEWS.
Create your free account or log in
for more features.