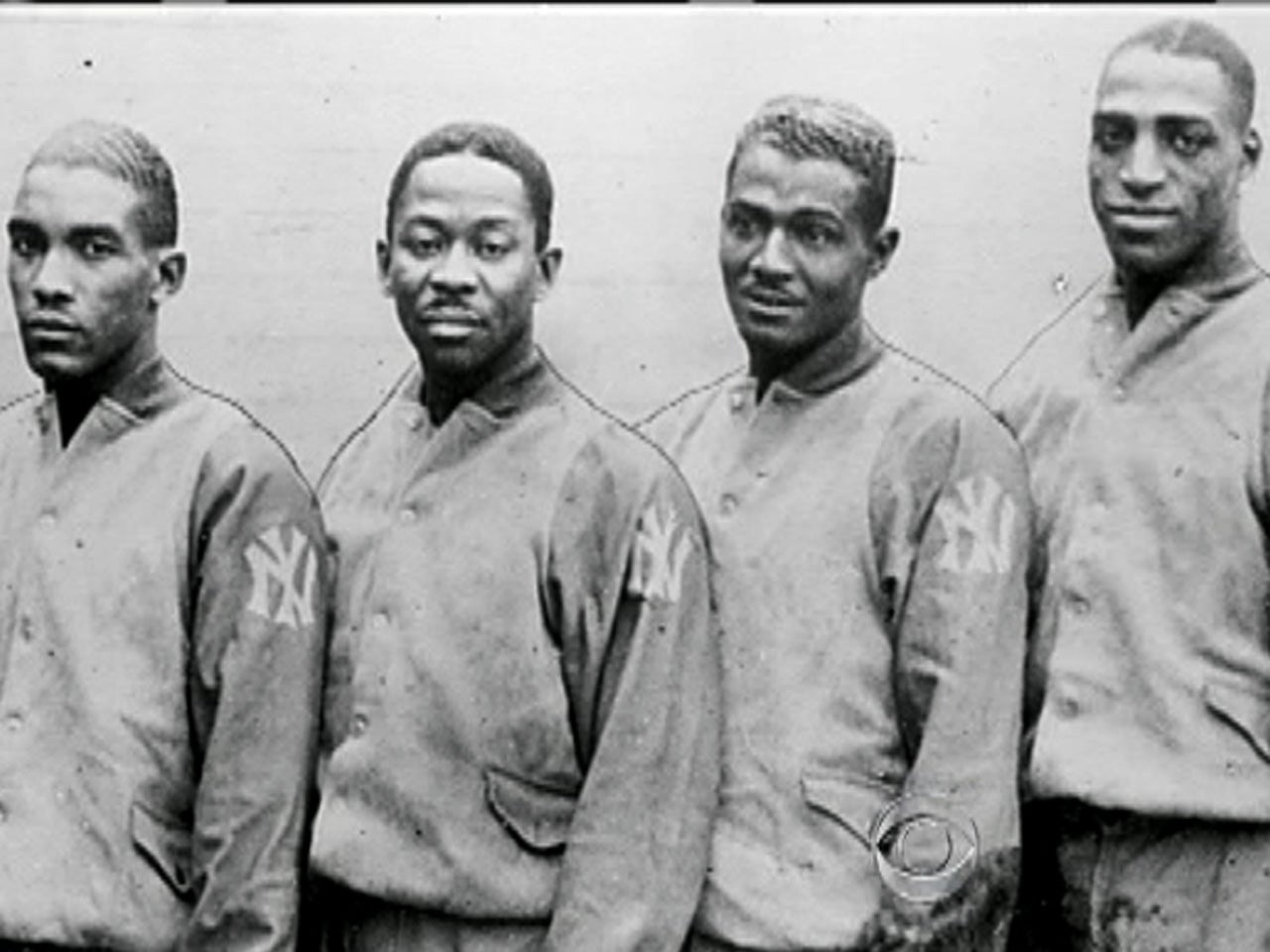 Remembering basketball's first all-black team
Today, New York Knicks fans awoke to the news thatCarmelo Anthonywas coming to Madison Square Garden.
But long before, Carmelo, Michael, or Magic could make headlines - it took another generation of young men who could shoot a basketball to make history. CBS News chief national correspondent Byron Pitts reports on the greatest team most people never heard of.
It's the story of "Sweetwater" and his teammates affectionately known as the "Harlem Rens." They were one of the first all-black professional basketball teams - from 1922 to 1948 - back when "colored" couldn't play with "whites."
The documentary film "On the Shoulders of Giants" tells the story of triumph in the face bigotry, and of dignity claimed when so many tried to deny them.
"It's really important," Carmelo Anthony said. "I just think that young kids, whether they're still young right now or in my position, they need to know their history."
The film was produced by former NBA legend, and New York native Kareem Abdul-Jabbar.
"Blacks and whites can both learn something from this documentary," Abdul-Jabbar said. "Because it shows how sports bring us together here in America.
With names like "Wonder Boy" Isaacs, "Pop" Gates and "Tarzan" Cooper - The "New York Renaissance Big 5" played their home games in Harlem. It's an abandoned building today, but back in 1939 they played at the "Renaissance Casino and Ballroom." The "Harlem Rens" were the best in basketball.
The Rens won the world championship in 1939. But the team folded in 1948 when they were denied admission to the newly formed National Basketball Association (NBA). Today nearly 79 percent of the NBA is African-American. Millionaires in shorts.
"I find it really hard to believe that NBA players today are not aware of the fact that the NBA - when it started - was segregated," NBA Hall of Famer Charles Barkley said. "These young guys think that they make $20 million dollars because they can play - but they were born at the right time.
Perhaps the "Harlem Rens" were born before their time. They never made millions - but they made their mark.
Thanks for reading CBS NEWS.
Create your free account or log in
for more features.