BUFFALO, N.Y. -- A ferocious storm dumped massive piles of snow on parts of upstate New York, trapping residents in their homes and stranding motorists on roadways, as temperatures in all 50 states fell to freezing or below.
Even hardened Erie County residents, which includes Buffalo, were caught off-guard Tuesday as more than 4 feet fell in parts of the city. Some areas were expected to get 6 feet by the storm's end Wednesday afternoon. A second storm was due Wednesday night.
The storm came in so fast and furious it trapped more than 100 vehicles on a 132-mile stretch of the state Thruway in western New York that remained closed Wednesday.
Buffalo Mayor Byron Brown says firefighters are using 18 snowmobiles to respond to emergency calls related the lake-effect storm that dumped more than 4 feet of snow on areas around the city.
Brown said during a morning news conference Wednesday that crews have made progress removing snow from South Buffalo streets, but it's a "slow haul" getting to some snow-clogged areas.
A driving ban still in effect in South Buffalo and officials are asking people to stay off the roads, despite the sunny weather Wednesday. Brown said residents of nearby towns have been driving into the city south end and getting stuck in deep snow.
The cold weather enveloping the entire country Tuesday led to record-low temperatures more familiar to January than November. Racing winds and icy roads caused accidents, school closings and delays in municipal operations from the Midwest to the South, even where snowfall was low or mercifully absent.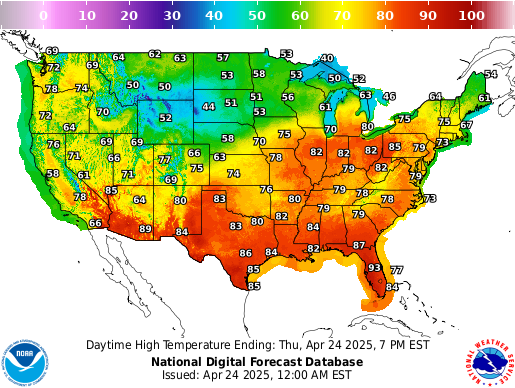 Erie County officials said a 46-year-old man was discovered early Wednesday in his car, which was in a ditch and buried in snow in the town of Alden, 24 miles east of Buffalo. It was unclear how he died.
On Tuesday, county officials said four people had died, including three from heart attacks and one who was pinned beneath a car he was trying to free from the snow. Two of the heart attack victims were believed to be stricken while shoveling snow.
The storm has been blamed for at least seven deaths in New York, New Hampshire and Michigan.
"We have tried to get out of our house, and we are lucky to be able to shovel so we can open the door," said Linda Oakley of Buffalo. "We're just thinking that in case of an emergency we can at least get out the door. We can't go any further."
Deputy Erie County Executive Rich Tobe told reporters Wednesday morning that the storm had begun to move toward Buffalo's northern suburbs, and was expected to leave 2-5 more inches of snow in its wake.
That is expected to be followed by a "dramatic warming trend this weekend," raising the possibility of flooding from melting snow.
The National Guard was to arrive later Wednesday morning.
Officials said a driving ban remained in effect Wednesday for much of the area.
Blocked roads were causing trouble for ambulances, reports CBS Buffalo affiliate WIVB-TV. "We're not talking about stay off the roads so the emergency personnel can drive on them," Erie County Executive Mark Pomeranz said earlier. "These roads are blocked and we have to clear them out before we can even think about letting the public come through."
By early Wednesday, a Thruway official said most but not all passenger vehicles had been cleared.
"It seemed like a nightmare. It just didn't feel like it was going to end," Bryce Foreback, 23, of Shicora, Pennsylvania, told The Associated Press by cellphone 20 hours into his wait for help. "I haven't slept in like 30 hours and I'm just waiting to get out of here."
Foreback had become stuck in a long line of cars near the Lackawanna toll booths just south of Buffalo about 10:30 Monday night.
Members of the Niagara University women's basketball team were napping on and off 17 hours into their wait on Tuesday night. Some got so thirsty they drank melted snow, said Coach Kendra Faustin, who was traveling with her 1-year-old. They were finally rescued early Wednesday, Faustin tweeted.
The lake-effect snow created a stark divide: In downtown Buffalo and north of the city, there was a mere dusting of precipitation, while in parts south, snow was everywhere. The snow band that brought the snow was very much evident throughout the day as gray clouds persistently hovered over the southern part of the city. The band was so apparent that the wall of snow could be seen from a mile away.
In a region accustomed to highway-choking snowstorms, this one is being called one of the worst in memory. Snow blown by strong winds forced the closing of a 132-mile stretch of the New York State Thruway, the main highway across the state.
Amtrak passenger train service between Albany and the Buffalo area remained suspended Wednesday. Dozens of schools canceled classes for a second day.
In a region accustomed to highway-choking snowstorms, this one is being called one of the worst in memory. In New Hampshire and elsewhere, icy roads led to accidents.
Lake-effect storms in Michigan produced gale-force winds and as much as 18 inches of snow, and canceled several flights at the Grand Rapids airport.
Schools closed in the North Carolina mountains amid blustery winds and ice-coated roads. In Indiana, three firefighters were hurt when a semitrailer hit a fire truck on a snowy highway.
In Atlanta, tourists Morten and Annette Larsen from Copenhagen were caught off-guard by the 30-degree weather as they took photos of a monument to the 1996 summer Olympics at Centennial Olympic Park.
"It's as cold here as it is in Denmark right now. We didn't expect that," Larsen said, waving a hand over his denim jacket, buttoned tightly over a hooded sweatshirt.