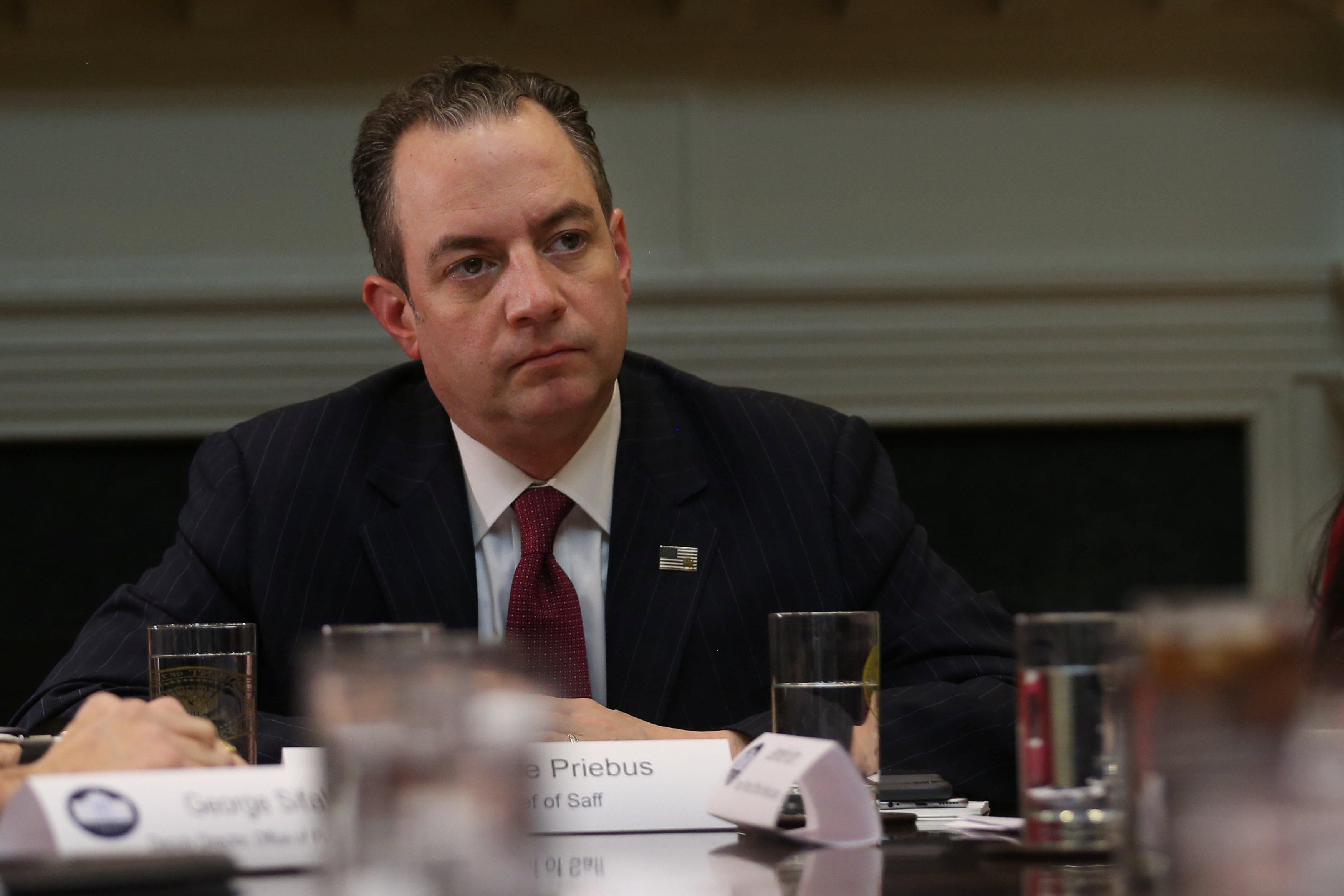 Reince Priebus says it may be time to get Democrats "on board"
In the wake of the failure of the Republican health care bill, White House Chief of Staff Reince Priebus said that with "the diverse group of people working the halls of Congress, including the leadership in Congress, I think it's time for our folks to come together, and I also think it's time to potentially get a few moderate Democrats on board."
Obamacare is "exploding... It's going south," Priebus said on "Fox News Sunday," echoing a claim the president often makes. He also echoed President Trump's sentiment about working with Democrats. Shortly after the bill was pulled from the floor, Mr. Trump told reporters, "I think if we had bipartisan [support], we could have a health care bill that could be the ultimate."
In trying to build support for the Republican health care bill, neither Republicans nor the Trump administration made an effort to sway Democrats. The Affordable Care Act was similarly passed in 2010 as a one-party bill, pushed through by a Democratic Senate and Democratic House, and signed by a Democratic president. That health care law's collapse, Priebus insisted, is coming soon, and Democrats, he thinks, should join Republicans and Mr. Trump in coming up with its replacement.
"The president has also said that when Obamacare does ultimately explode, which it will, we are going to be prepared to lead again, and if Democrats come on board with a plan down the road, we will welcome that," Priebus said.
Republicans had intended to use their majorities to undo the ACA, an effort that was foiled by not only the Freedom Caucus, but also by several moderate Republicans who opposed the GOP bill, the American Healthcare Act. It was a tough lesson for the president in his first legislative test.
"I think the president is disappointed in the number of people that he thought were loyal to him that weren't," Priebus told Fox's Chris Wallace.
But many conservatives rejected the bill because they felt it held onto too many of the elements of the ACA. Some referred to it derisively as "Obamacare Lite."
On Sunday morning, Mr. Trump tweeted about the health care bill, and targeted the conservatives who had helped bring the bill down, saying that Democrats in D.C. are "smiling" because the Freedom Caucus, along with conservative groups Club for Growth and Heritage Action, "have saved Planned Parenthood and Obamacare."
Now, The New York Times and the Washington Post are reporting that Priebus is being blamed for the defeat of the bill, and he could be the next staffer to be kicked out of the White House. Asked about this by Wallace, Priebus denied it.
"I'm not in any trouble. I've got a great relationship with the president, we talk all the time," he said. "In fact, just before coming on the set he gave me a call."
Thanks for reading CBS NEWS.
Create your free account or log in
for more features.