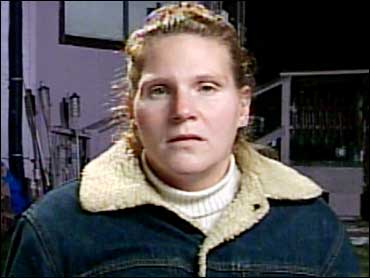 Raped By One's Obstetrician?
At least 30 women have filed suit against Seattle gynecologist Dr. Charles Momah, 47, claiming he sexually harassed and assaulted them, and in some cases even performed unnecessary surgical procedures.
In a bizarre twist, several of the women also say they were assaulted by Momah's twin brother, Dr. Dennis Momah, who is a surgeon.
The two could soon face criminal charges as a result of these allegations.
Jolie Campbell, one of the former patients who has filed suit, told The Early Show co-anchor Hannah Storm she first started seeing Dr. Momah, a Washington state obstetrician-gynecologist in 1995, when she felt an odd pain in her stomach.
The 35-year-old single mother was at the time struggling to support
her two young boys. "Dr. Momah had started doing sexual touching with his probes and fondling my breasts for no reason," she told Storm. "His exams would last longer and he would play with my private parts and my breasts. And he'd fondle with them and he'd have no gloves on as well. So it just kept going on for a couple of years and I didn't quite know what to do about it around that time."
Campbell said she went to the police a week after Dr. Momah raped her and was advised to change her phone number.
She said, "The doctor kept calling my phone at home and leaving messages, telling me that he needed to get a hold of me right away, to please call him because I told Dr. Momah that I was going to tell, because he had no right doing what he did to me by raping me. And also telling me that he wanted to meet me at the Double Tree Inn hotel by South Center mall, to have a three-way with my sister and the only way that I could get my prescription is to meet him there and to have a threesome with my sister."
Campbell says the doctor had threatened to hurt her if she talked. Over time, Campbell says, her thoughts became clouded as she grew addicted to medications he prescribed, including Percocet, Valium, Soma, Demerol, Percodan, Tylox and morphine.
When Campbell finally told the King County sheriff's office she had been raped, she was told there was too little evidence to pursue criminal charges.
Campbell, who contends Momah performed 13 unnecessary surgeries on her, went to Seattle attorney Harish Bharti, who filed a formal complaint on her behalf against Momah with the state Department of Health.
Nothing happened for three years.
Then a 21-year-old woman accused Momah of rape, and said the doctor threatened to disclose her drug addiction if she told authorities. In recent days, more than 100 women have contacted Bharti with similar allegations.
Bharti says, "It's quite disturbing that this doctor was allowed to continue, victimize patient after patient, day after day, year after year, for ten years. I have filed 30 lawsuits so far. I'm investigating about 20 more I intend to file. I have spoken to a large number of victims and, you know, in some cases, the statue of limitations has run out, but the disturbing part is that we claim we are the country No.1 in women rights and we have the best laws to protect them. We can't protect these victims despite the oversight of Department of Health."
Some women also believed Dr. Momah's twin brother, Dennis Momah, would sub in and out for his brother without their knowledge.
Bharti notes, "The interesting part, Hannah, is it took me less than a week to determine that there is a twin, because most of the victims, and my clients would tell me, that on one visit, the doctor would look heavy and one week later, the patient would come and he would look thinner. And one doctor stuttered; the other one would have no speech impediment. One was so quiet that you had to drag a word out of him, and the other was a chatter box."
Although no formal charges have been filed, Dr. Momah is under investigation. The Washington State Department of Health has closed Dr. Momah's office and revoked his medical license.
Bharti says, "Two prosecutors have been assigned to this case after I got involved and they're investigating and I will be very surprised if more charges are not filed within the next couple of weeks."

Thanks for reading CBS NEWS.
Create your free account or log in
for more features.