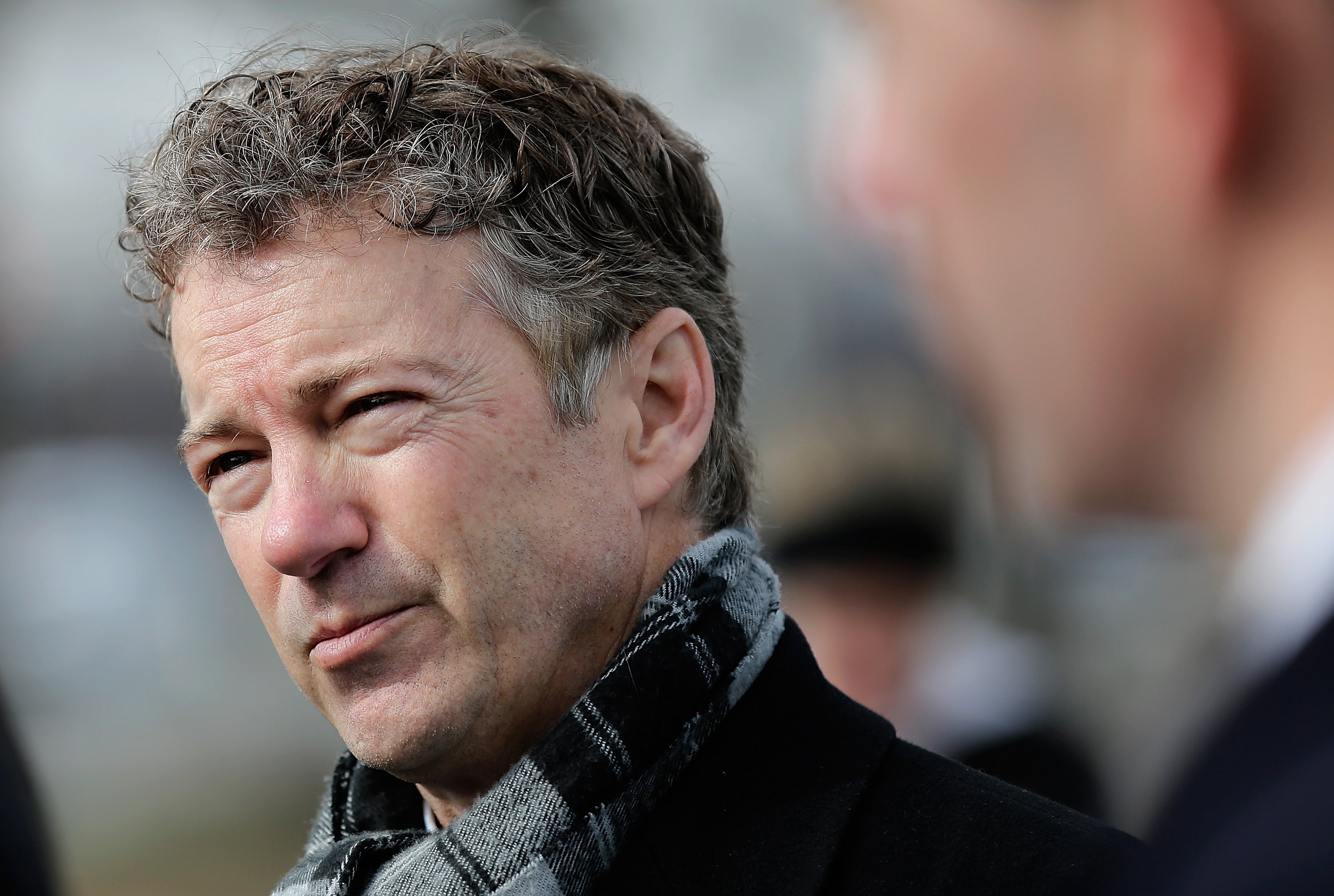 Rand Paul tells tea party: Be more inclusive
Sen. Rand Paul, R-Ky., on Thursday helped the tea party celebrate its five-year history but warned the activists against alienating others from the conservative movement.
"We have to reach out to more people," he said at a Washington, D.C. event hosted by the Tea Party Patriots. "It has to be a bigger party, it has to be a bigger movement."
Without calling out Ted Nugent by name, he alluded to the conservative musician's recent inflammatory remarks about President Obama.
"We can disagree with the president without calling him names," Paul said, adding that the conservative movement should be "one of inclusiveness, one of growth."
Conservatives, he said, should be talking about things like goals to lift up the poor and create jobs -- to "make sure everybody knows that's what we're here for."
Paul has delivered the same message not just to tea party conservatives but to the Republican Party as a whole.
"What I do believe is Texas is going to be a Democrat state within 10 years if we don't change," he recently said. "That means we evolve, it doesn't mean we give up on what we believe in, but it means we have to be a welcoming party."
While Paul encouraged the activists to broaden their appeal, Rep. Michele Bachmann, R-Minn., reminded them to turn out for the midterm elections.
"One thing that the progressive left movement understood was that elections matter... what are we seeing right now on mainstream TV?" she asked. "The only thing they can talk about is the 2016 election, because they don't want us to think about the 2014 elections."
The last midterm election cycle, she noted, ushered into Congress tea party favorites like Paul and Sen. Ted Cruz, R-Texas.
Thanks for reading CBS NEWS.
Create your free account or log in
for more features.