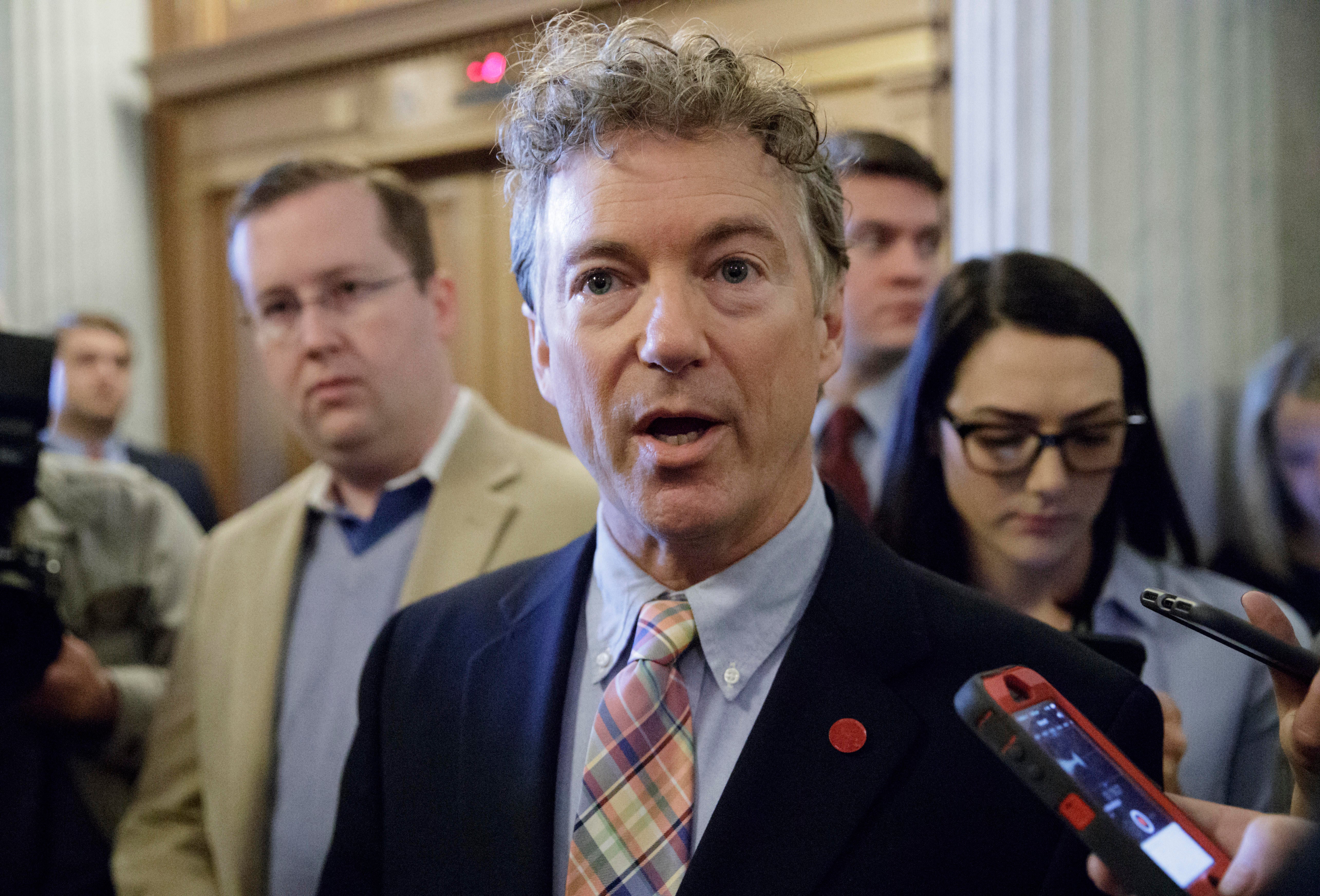 Dispute over yard waste to blame for Sen. Rand Paul's assault?
Police say the man accused of attacking Sen. Rand Paul could be charged with a felony because of the senator's condition. The Kentucky lawmaker's neighbor, Rene Boucher, is currently charged with fourth-degree assault.
The 59-year-old is accused of tackling the senator from behind while he was outside his home on Friday. The fight between two neighbors, both doctors, set off a round of newsroom speculation about what the motive could possibly be, reports CBS News correspondent Dean Reynolds. What we've learned so far is that the tussle may have been about landscaping.
Kentucky State Police Master Trooper Jeremy Hodges said Sen. Paul's long-time neighbor, Rene Boucher, was initially charged with misdemeanor assault before Paul was medically evaluated. Paul's office later said he suffered five broken ribs from the attack.
"If it is found there was a serious physical injury that occurred, then the original assault charge, which was a misdemeanor, can be bumped up to the felonious charge of assault in the second degree," Hodges said.
The arrest warrant for Boucher said Paul suffered "small cuts to the nose and mouth area, and had trouble breathing."
Neighbors reportedly said the two men have a long-running dispute over yard waste.
Boucher admitted to going onto Paul's property and tackling him while Paul was reportedly mowing his lawn.
Matt Baker, Boucher's attorney, said his client is remorseful and the attack was not politically motivated.
"Politics has nothing to do with this. Zero," Baker said.
Paul's injuries could postpone his return to Washington, making it tough for Senate Majority Leader Mitch McConnell who is working to round up enough votes to pass tax reform.

Boucher's attorney told CBS News his client spent Friday night in jail and was released Saturday on a $7,500 bond. He said he will enter a not guilty plea at his court appearance Thursday.
Thanks for reading CBS NEWS.
Create your free account or log in
for more features.