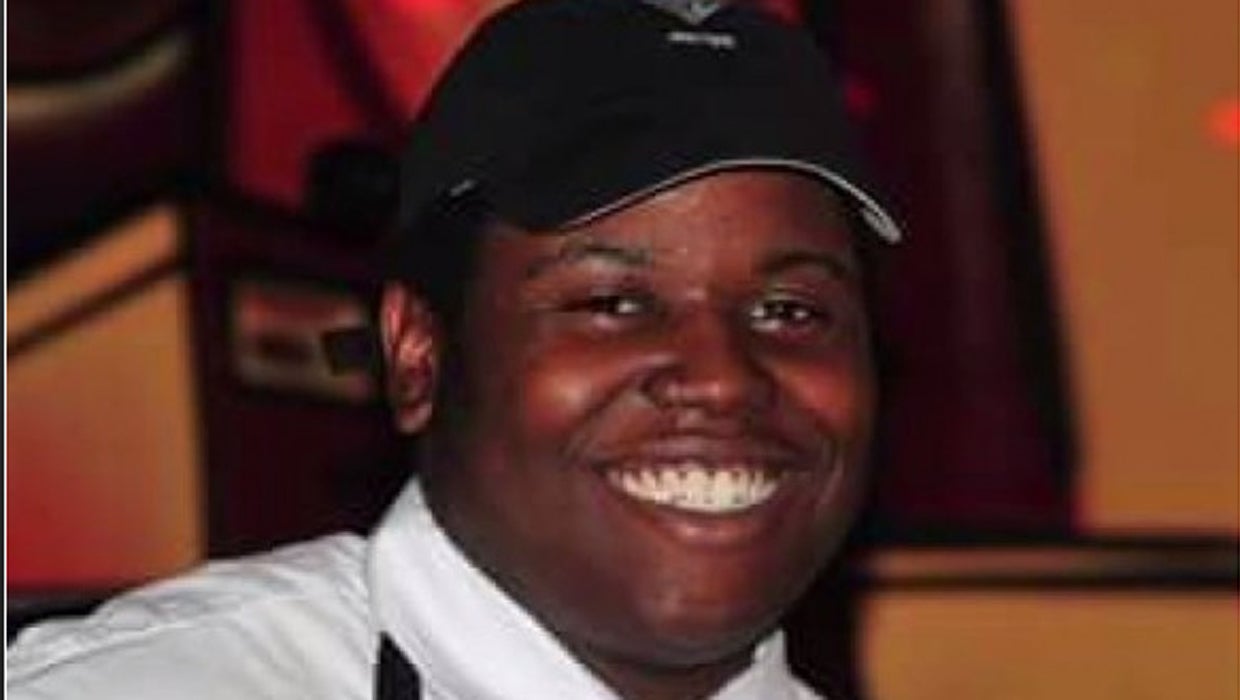 Lawyer: Black man's accused shooter is "George Zimmerman 2.0"
RALEIGH, N.C. -- The lawyer for the family of a black man shot and killed in a Raleigh neighborhood after 911 calls reporting "hoodlums" has described the alleged shooter as "George Zimmerman 2.0."
The shooting happened early Sunday morning when Chad Cameron Copley fired a shotgun from inside his garage and fatally struck Kouren-Rodney Bernard Thomas, 20, according to Raleigh Police. Copley, 39, was arrested hours later and charged with murder.
Thomas' family has said he was in the area for a party at a home nearby Copley's and was leaving when he was killed. Moments before the shooting, a 911 caller from Copley's home reported "a bunch of hoodlums out here racing."
The caller said he was on the neighborhood watch, and told the dispatcher he was taking action.
"I am locked and loaded. I'm going outside to secure my neighborhood," the man said.
Police spokesman Laura Hourigan said state law prevents authorities from confirming the caller's identity.
Thomas' family gave emotional statements to reporters Wednesday, crying as they described the 20-year-old as kindhearted and funny. The family has retained high-profile civil rights attorney Justin Bamberg, who has represented the families of Walter Scott and Alton Sterling, whose killings by police drew widespread controversy.
Wednesday, Bamberg drew comparisons between Copley and George Zimmerman, a neighborhood watch volunteer who shot and killed unarmed teen Trayvon Martin in 2012 in a a Sanford, Fla. neighborhood. Zimmerman claimed self-defense and was acquitted of murder in 2013.
He called Copley "George Zimmerman 2.0."
"Mr. Neighborhood Watch ... Mr. 'I'm going to go out and play police' ... Mr. 'I'm going to pass judgment on someone I know nothing about based on what they're wearing, based on what he looks like, based on what I think he may be up to,'" Bamberg said.
But one significant difference between the two cases, Bamberg said, is that Zimmerman reported an altercation before the fatal shot.
"Mr. Copley never left his house, never left his position of safety, never was in reasonable danger," Bamberg said. "He shot through a closed garage door into a street full of young, innocent people."
Thomas' mother, Simone Butler-Thomas, broke down as she spoke to reporters Wednesday. She said her son asked her to take a picture of him before he left for the party, the last time she saw him alive.
"He wasn't dressed when he left the with sagging pants, or a a du-rag, or anything people would call 'hoodlum,'" she said. "...There was nothing hood about him."
"Would this happen if there was Caucasian boys skateboarding up and down the street at one o'clock in the morning?" she asked.
Bamberg said the family is seeking justice and "won't be satisfied" until Copley is convicted. He said while he feels there are similarities between Copley and Zimmerman, he believes the outcomes of the two cases would be different.
"He was a good kid, and I don't have him no more, and there's nothing I can do," Butler-Thomas said, sobbing. "I've got to bury my child."
Copley's lawyer, Raymond Tarlton, released a statement to CBS affiliate WNCN cautioning against a rush to judgment.
"We have seen too many wrongful convictions for anyone or any organization to jump to conclusions on the basis of someone being charged," the statement said. "We have just gotten involved and are at the beginning stages of our investigation. We urge restraint and that folks not rush to judgement. At this point we cannot say anything more."
Thanks for reading CBS NEWS.
Create your free account or log in
for more features.