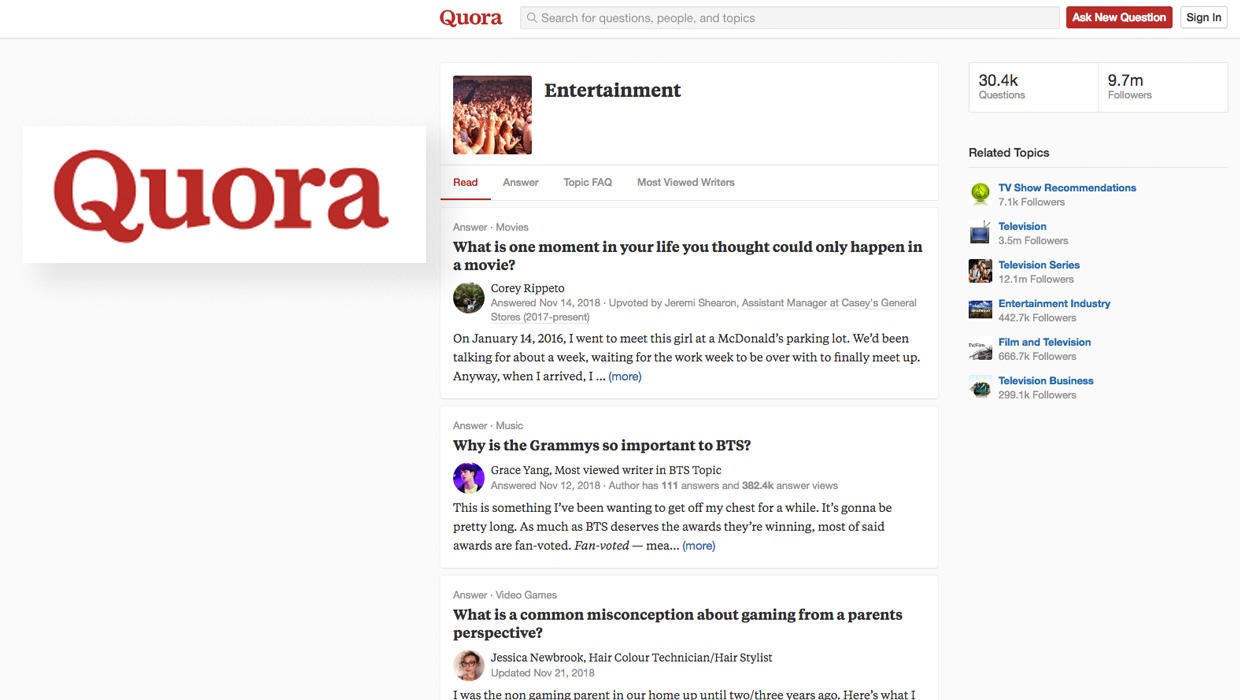 Quora data breach exposes 100 million users' personal info
Information sharing website Quora has announced a data breach which has exposed "approximately 100 million users'" personal data. The company said in a statement released Monday that it discovered the "unauthorized access to one of our systems by a malicious third party," on Friday.
Chief Executive Adam D'Angelo wrote in the blog post that Quora had alerted law enforcement authorities and was "working rapidly to investigate the situation further and take the appropriate steps to prevent such incidents in the future."
D'Angelo said Quora was working to alert the affected users of the site, whose names, email addresses and encrypted passwords, and public content such as their questions, answers and comments, were exposed through the breach
Those users would be required to reset their passwords, D'Angelo said.
"We believe we've identified the root cause and taken steps to address the issue, although our investigation is ongoing and we'll continue to make security improvements," D'Angelo said.
Quora, founded by former Facebook employees, is a website where users can ask questions in hopes of getting information or advice from other members.
The breach comes on the heels of a much larger and likely more harmful data breach affecting clients of Marriott hotels.
Marriott disclosed on Nov. 30 a massive data breach for about 500 million guests who booked reservations at its Starwood properties. The number of people involved potentially affected by the breach of the reservation database made it one of the largest ever cyberattacks on a company.
The hotel giant said in a statement that it had discovered "unauthorized access" to the database dating back to 2014. The hacker had copied and encrypted information and "took steps toward removing it," Marriott said.
For about 327 million of the total 500 million affected, the compromised information included data such as names, mailing addresses, phone numbers, email addresses, passport numbers, Starwood Preferred Guest account information, date of birth, gender, arrival and departure information, reservation date and communication preferences.
"This is one of the most significant data breaches in history given the size — about 500 million people are affected — and the sensitivity of the personal information that was stolen," said CreditCards.com industry analyst Ted Rossman.
Thanks for reading CBS NEWS.
Create your free account or log in
for more features.