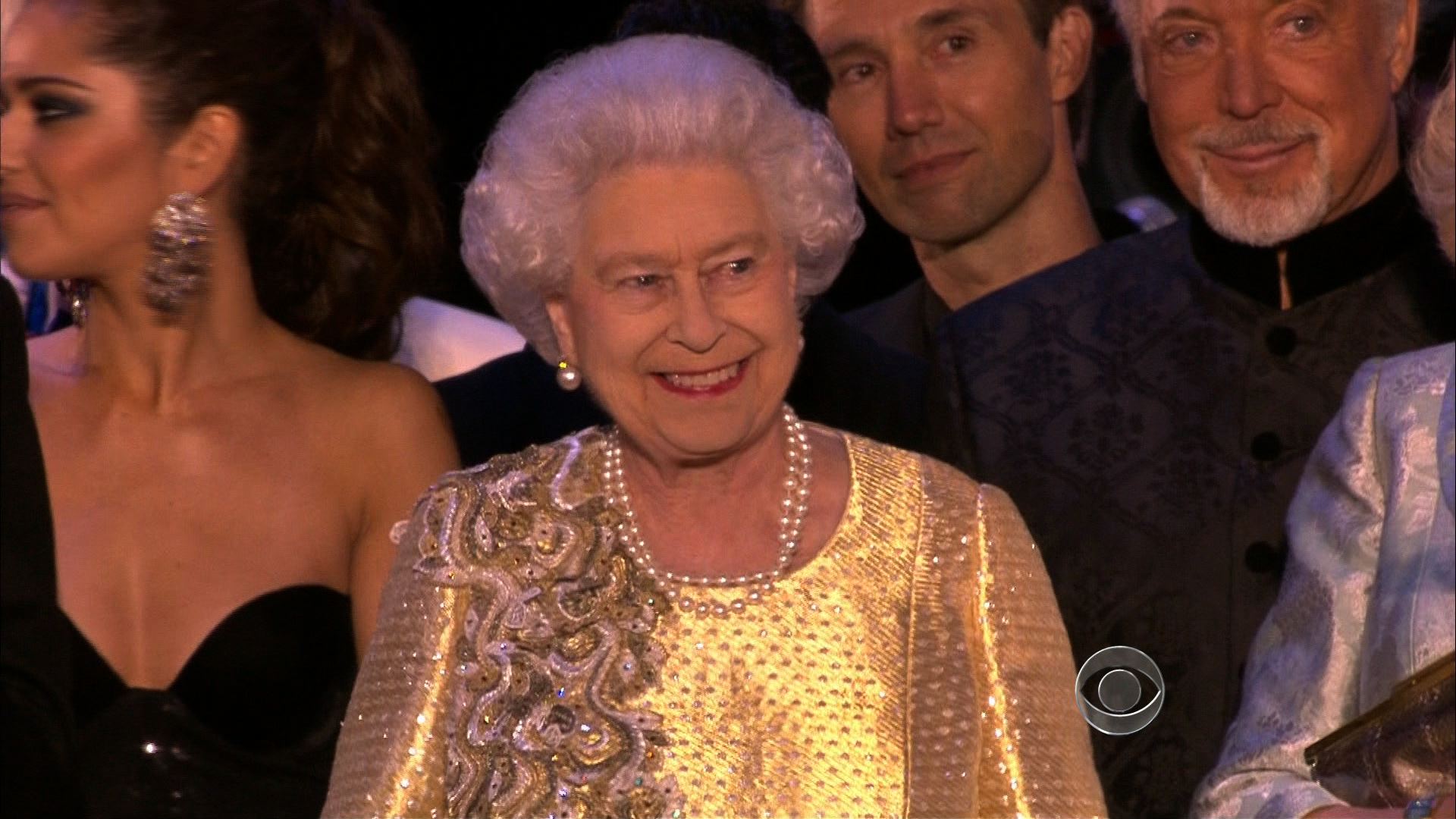 Queen's Diamond Jubilee success thanks to royal rebranding
(CBS News) LONDON - Few public figures have had the staying power of Britain's Queen Elizabeth.
Her reign began with a coronation at Westminster Abbey, and she's now starting her 60th year on the throne.
Queen Elizabeth's husband in hospital with bladder infection Queen Elizabeth II and British royals celebrate at Diamond Jubilee concert
PICTURES: Festive scene on the Thames for Queen's Jubilee
COMPLETE COVERAGE: Queen Elizabeth's Diamond Jubilee
They held a little Jubilee party at Buckingham Palace -- otherwise known as Buck House.
"Our house, in the middle of our street. Our house!" the band Madness sang from the palace roof.
And, the Royal House of Windsor seems to be in pretty good shape.
Queen Elizabeth -- the opinion polls say -- is more popular than she's ever been with approval ratings of over 80 percent. That's not an accident. There's been a royal rebranding.
"Well, I don't think the royals ever saw the House of Windsor being a brand," public relations agent Mark Borkowski told CBS News.
The royals faced a PR disaster 15 years ago when Princess Diana died, and they were slow to sense the national mood of grief. The royal brand had to modernize.
"They clearly looked at their assets, and they focused on those assets," Borkowski said.
Diana's children -- and the woman one of them married -- could provide the glamor and accessibility that was needed. With an aging grandmother, William and Kate and Harry could also ease the royal burden of public appearances.
"So what we're seeing is the emergence of an inner core of young, cool royals," Rachel Johnson, a society magazine editor, explained to CBS News.
Johnson thinks the kids bring star power.
"I mean, you know, rail-thin Hollywood types who are turning into the biggest celebrities in the world, and so that is inevitably sprinkling its fairy dust over the whole, all of them," she added.
With that kind of surrounding cast, great royal extravaganzas like this weekend's river pageant become even more of a spectacle.
The world -- and even jolly old England -- have changed a great deal in the 60 years since Elizabeth has been on the throne, and the secret of her enduring popularity may be that, while appearing to change with the times, she hasn't really changed at all.
"She doesn't have to do anything," Johnson said, "She is her job. She doesn't do her job."
No wonder her job rating approval is so high.
Thanks for reading CBS NEWS.
Create your free account or log in
for more features.