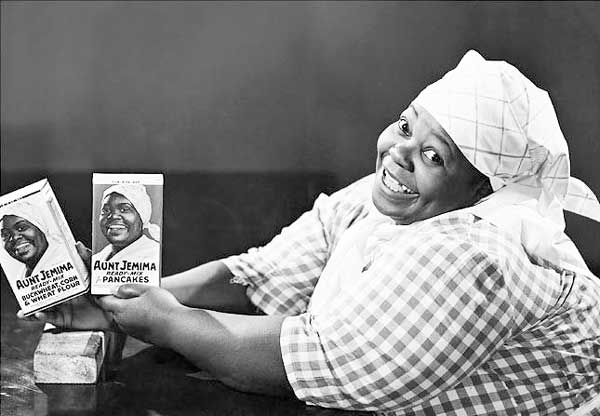 Quaker Oats accused of stealing the "face of America's breakfast"
The descendants of a woman they say portrayed "Aunt Jemima" in the 1930s are suing Quaker Oats for $2 billion.
They allege the company that owned the brand made a promise to pay their great-grandmother a percentage of the profits, reports CBS News correspondent Jericka Duncan.
The Aunt Jemima brand was built around the caricature of a post-slavery black woman.
"She was developed a long time ago as a kind of a group of stereotypes distilled into a single person," Adweek writer Sam Thielmann said.
Over the years, her depiction has evolved, but not enough for a family that said their relative's image made the company famous.
"In the late '80s it was decided maybe the headscarf was too much," Thielmann said. "They took the scarf and gave her a straight forward hairdo."
But this popular brand still isn't sitting well with everyone.
A lawsuit filed in federal court alleges Quaker Oats stole recipes from Anna Short Harrington in the 1930s and failed to pay her royalties on products bearing her image.
In the complaint, her descendants say Harrington had a contract with Quaker Oats that was never honored.
"This is not your parent's Aunt Jemima story," attorney Jonathan Sherman said. "This is about how corporations are alleged to have taken the value, of the likeness of the actual person or people, who gave meaning to Aunt Jemima, and stolen it for themselves."
Quaker Oats, a subsidiary of PepsiCo, said Aunt Jemima was never based on an actual living person, and denies such a contract ever existed.
In a statement the company said "this lawsuit has no merit -- the claims are frivolous and unsubstantiated. The Aunt Jemima brand is not, and never has been, based on any one person. We are confident this legal matter will be resolved in our favor."
A federal judge will decide whether to dismiss the case.
"It has a lot of potential legal problems," Sherman said. "But that doesn't make it an untrue story, an uninteresting story or a story that you automatically dismiss."
Quaker Oats maintains Aunt Jemima products stand for warmth, nourishment and trust, and said the goal these days is to appeal to diverse backgrounds.
No matter the outcome, Aunt Jemima's iconic face will long be associated with a part of our history that's not so sweet.
Thanks for reading CBS NEWS.
Create your free account or log in
for more features.