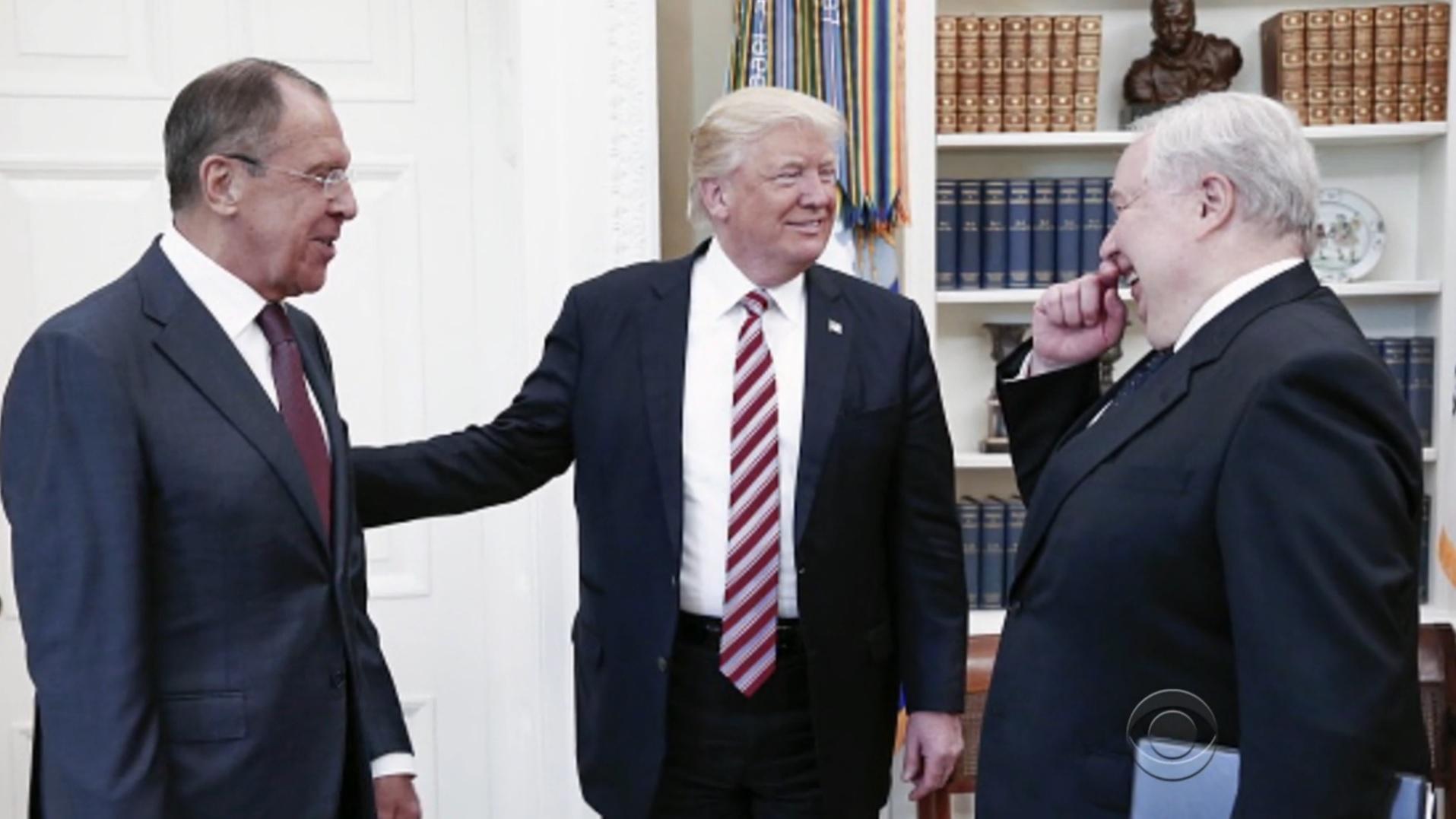 Putin offers transcript of Trump's meeting with Russians
Russian President Vladimir Putin said Wednesday that his country is willing to provide U.S. lawmakers with its own transcript of President Trump's private discussion with two senior Russian officials in the Oval Office last week.
Mr. Trump's meeting with Russian Foreign Minister Sergey Lavrov and Ambassador Sergei Kislyak has caused an uproar. The first suggestions of impropriety stemmed from the fact that only Russian media outlets were invited to cover the meeting, and allowed into the Oval Office to take photos.
Then came the revelation that Mr. Trump had shared with the Russians classified U.S. intelligence from Israel, apparently in a spur of the moment discussion.
The precise details of Mr. Trump's remarks to the Russians remain in dispute, with the White House insisting the conversation was "wholly appropriate," but some lawmakers have questioned the decision to share sensitive information from a vital U.S. ally with an adversary.
Putin did not elaborate on his offer Wednesday morning to provide members of the U.S. House and Senate with transcripts of the White House discussion, leaving it unclear whether Russian officials might have recorded the conversation between Mr. Trump and Lavrov.
Later Wednesday, Russian state-run news agency TASS quoted Putin's assistant Jury Ushakov as saying, "there is no audio recording... a (text transcript) was recorded by a person who was present at the talks specially for this purpose."
Putin reiterated his dismissal of the scandal over the meeting in his remarks, calling it anti-Russia "schizophrenia" on the part of Mr. Trump's political opponents in Washington.
Thanks for reading CBS NEWS.
Create your free account or log in
for more features.