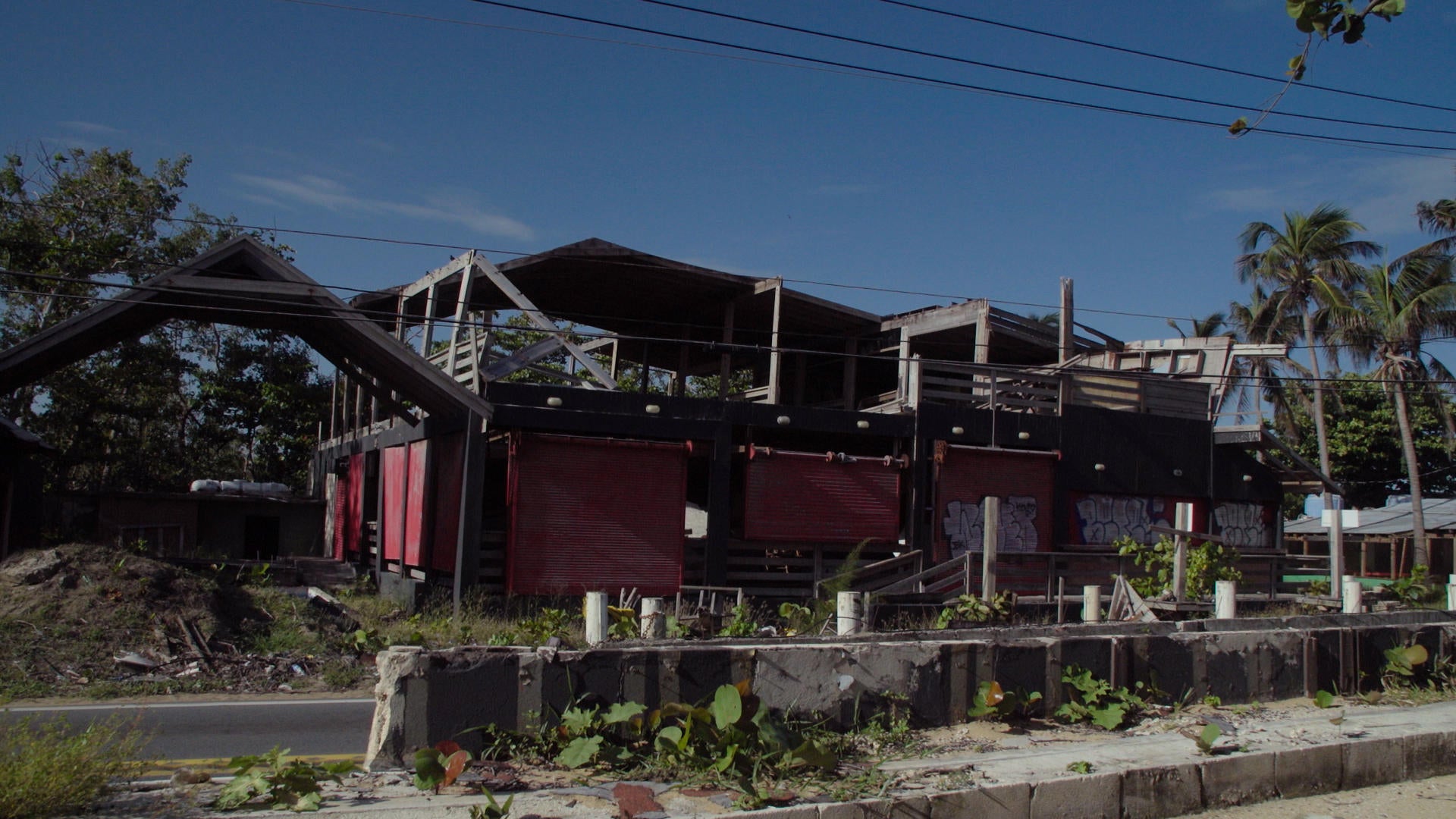 Puerto Rico's grim prognosis: The island may never recover
A year after Hurricane Maria swept across Puerto Rico, leaving some 2,975 people dead and knocking the economy on its back, it is becoming increasingly clear that the U.S. territory may never fully recover from the storm.
Puerto Rico was already insolvent before the 2017 storm, with creditors and the island's government deep in negotiations about how to jumpstart the economy or strip it bare to pay off $70 billion owed to bondholders. And the island's government owes another $50 billion it doesn't have to cover current and future pensions. Even before Maria, half a million people had left Puerto Rico and its economy had been steadily shrinking since 2005. After the hurricane, there's even less to work with.
While power and water have finally been restored to more than 99 percent of the island's remaining 3.2 million residents, the economy is moribund. Economic output is projected to fall 13.3 percent this year, manufacturing jobs are drying up, tax receipts are down, small businesses are shuttering, and the reconstruction boom that follows many natural disasters is stymied by the slow pace of federal aid and the fact that most Puerto Ricans had little savings or insurance before the storm. Only 15 percent had homeowners insurance, and only 1 in 3 residents has a bank account.
"I am not hugely optimistic," says Brad Setser, an economist at the Council on Foreign Relations in New York, who has written extensively on Puerto Rico. The challenge for the island is whether it can harness the growth that comes with an expected $9 billion in recovery spending in 2018 and 2019. "If Puerto Rico doesn't experience strong growth in fiscal 2019, it never will," said Setser.
Puerto Rico's governor, Ricardo Rosselló, blames what he calls the island's status as a "colony" of the united States. He wrote to President Trump this week urging the U.S. to make Puerto Rico the 51st state. "The biggest impediment for Puerto Rico's full and prosperous recovery: the inequalities Puerto Rico faces as the oldest, most populous colony in the world," Rosselló wrote.
Granting statehood, however, would be a multi-year process facing daunting political odds. In the meantime, Puerto Rico's economy is in a tailspin.
How hard is life in Puerto Rico? A fiscal plan published by the Financial Oversight and Management Board for Puerto Rico in June outlines many of the challenges. Here's a look at the numbers:
Hurricane Maria caused approximately $80 billion in damage.

45,000 homes are still waiting for government aid to fix their roofs.

Over 40 percent of the population lives below the poverty line, according to the agency that oversees Puerto Rico's finances.

Over 40 percent of Puerto Ricans depend on Medicaid for health care.

Some 200,000 residents have left Puerto Rico since the storm.

Another 10 percent of the population is projected to leave in the next five years to seek a better life elsewhere.

The island owes more than $70 billion to creditors from a recession that began years before Maria.

The government's pension fund is short $50 billion.

8,000 small businesses, about 10 percent of the total, remain closed in the wake of Maria.

Tax incentives that had helped turn Puerto Rico into a low-cost manufacturing center expired in 2006, slicing manufacturing jobs by 35 percent.

The number of tourists visiting Puerto Rico dropped 52 percent in the key winter months, compared to the year before Hurricane Maria, according to the island's tourism authority.

The median FEMA grant made to Puerto Rican homeowners after Maria was $1,800, compared with $9,127 paid to those affected by Hurricane Harvey in Texas, according to an analysis by The New York Times. Many of those who applied for aid were denied, often because they were unable to prove they own their home.

About 245 of the island's 1,100 public schools have closed. Some were damaged or demolished by the storm, but many others shuttered because teachers and students have fled the island, with about 42,000 school children leaving Puerto Rico as their families seek a better life elsewhere.
Thanks for reading CBS NEWS.
Create your free account or log in
for more features.