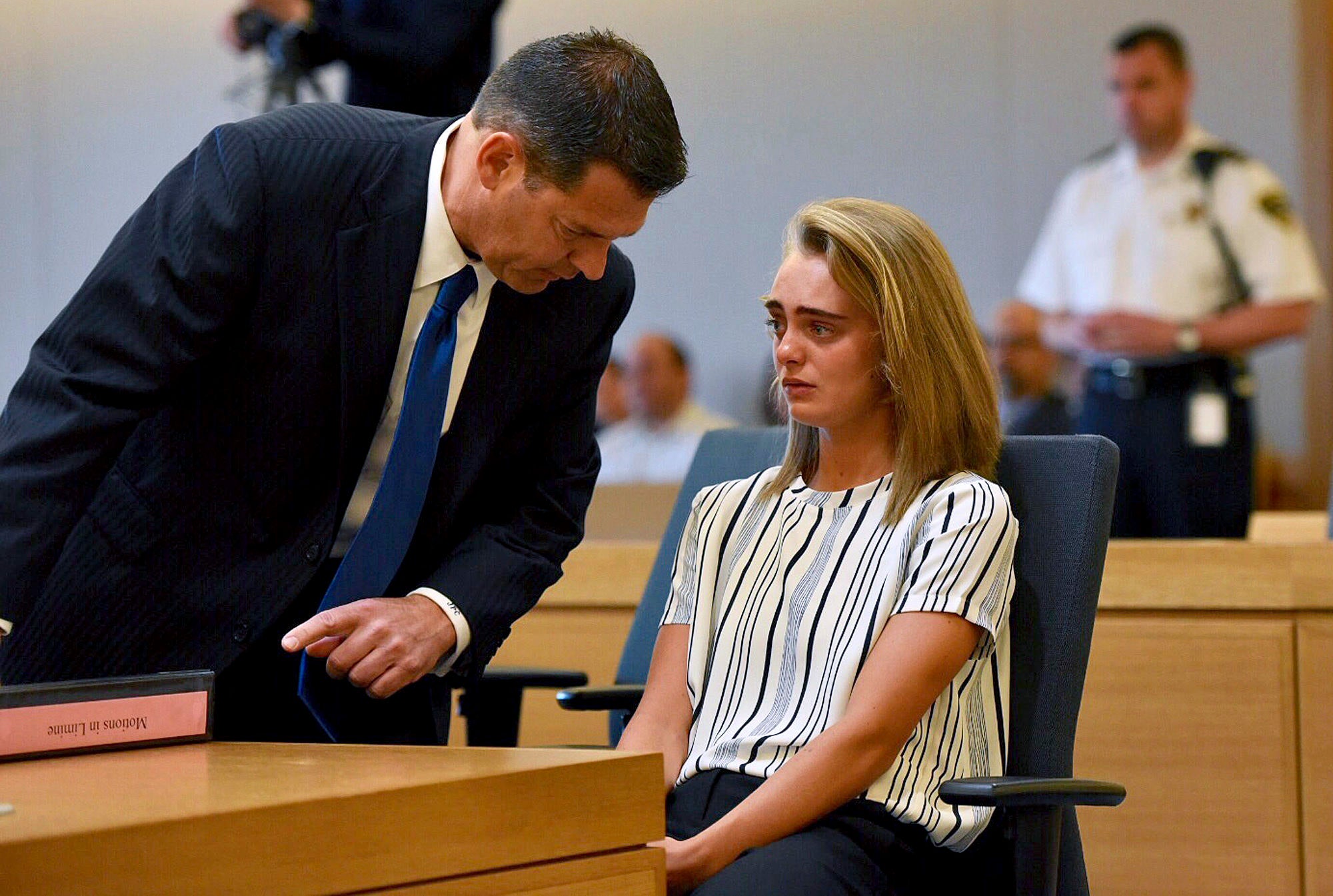 Psychiatrist: Woman in texting suicide case "very troubled"
TAUNTON, Mass. -- A Massachusetts woman charged with using text messages to encourage her boyfriend to kill himself when they were teenagers was a "very troubled youngster" who eventually went along with his plan to take his own life, a psychiatrist testified for the defense Monday.
Michelle Carter is charged with involuntary manslaughter in the 2014 suicide of 18-year-old Conrad Roy III.
Prosecutors say the then-17-year-old Carter pressured Roy to take his own life through a torrent of text messages. They say she told Roy to "get back in" his truck when he became frightened while trying to kill himself with carbon monoxide. They allege Carter wanted sympathy as the "grieving girlfriend" and texted a series of acquaintances in the hours after Roy's death, detailing the suicide.
Carter's lawyer has argued that Roy had attempted suicide previously and made his own decision to take his life. He has also said that she initially tried to talk him out of it.
Dr. Peter Breggin testified that Carter was taking Celexa, an anti-depressant targeting the brain's frontal lobe, which controls decision-making and empathy.
Breggin said Roy talked about how he wanted to kill himself with a younger and emotionally troubled Carter. He said Carter eventually endorsed Roy's wishes.
Breggin said he reviewed all the text messages and Facebook conversations between Carter and Roy. He said that beginning in 2012, Roy told Carter he wanted to kill himself and said there was nothing she could do to stop him.
"He goes on and on for hours and hours, and pages and pages," Breggin said of Roy's communications with Carter about killing himself at a time when Breggin says Carter is "a little girl" overwhelmed by her boyfriend's unceasing focus on suicide.
He said it was in Carter's nature to help people and that at first, she tried to "keep [Roy] alive."
"She, in her mind, has to help [Roy], has to keep him alive, believes she loves him," said Breggin, reports CBS Boston. "She's getting frustrated by him again and again and again. He's saying 'no,' 'nah,' 'not interested.'"
Breggin said Carter underwent a "transformation" shortly before Roy's suicide, and that under the influence of the medication and Roy's persuasion, she became convinced she needed to help Roy get to heaven.
Roy set out "to build a relationship with her, a very dark one, that will end up with him in heaven and them communicating with each other, and that this is a good and glorious goal," according to Breggin.
In one text message, Roy described Carter and he as "like Romeo and Juliet in the end," Breggin said, reports CBS Boston.
Carter, now 20, has pleaded not guilty.
Juvenile Court Judge Lawrence Moniz is presiding at the trial. Carter waived her right to a jury trial.
On Friday, Moniz rejected a defense request that he find Carter not guilty after prosecutors finished presenting their evidence. It's not known whether she will take the stand in her own defense.
Thanks for reading CBS NEWS.
Create your free account or log in
for more features.