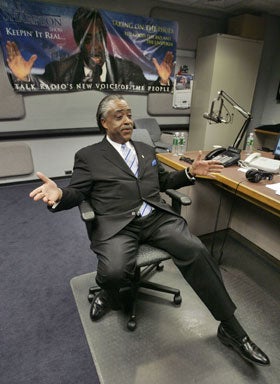 The founders of the Institute of Global Prosperity say they offer a sophisticated sales and investment program over the Internet designed to make members rich.

But if it sounds too good to be true, some former members and several law enforcement officials say that's because it is. 48 Hours investigates the substance behind IGP's claims.

The sales pitch offered on its Web site for the program includes testimonials from individuals who say they now make 7-figure salaries after being introduced to the IGP system.

But officials from seven states say IGP is just a high-tech version of a common scam.

"They have made millions of dollars from the misfortunes of people that they've induced to participate in their schemes," says North Dakota Securities Commissioner Syver Vinje.

Protect Yourself

Want to avoid getting scammed on the Internet? Click here to read expert advice from an official with the Federal Trade Commission.


North Dakota has issued a cease and desist order to keep the company from doing business there. But because IGP has no headquarters - it only exists in cyberspace - Vinje admits he can't do much more to stop it.

Twenty-six-year old Aaron Bazaar is one of thousands who bought into the IGP system. "It says 'can you see yourself earning $2,000 to $5,000 a week working from your home and enjoying your family,'" he says.

A computer expert living in Maryland, Bazaar had no job and a new daughter to feed when he received one of the bulk e-mails IGP sends out every day.

All he had to do was buy a series of audiotapes and then turn around and sell them to others. But in the time he was working with IGP, Bazaar says he never made a penny.

He now runs an anti-Global Prosperity Web site, www.global-prosperity.com, as a warning, he says, to the naïve who may want to do business with IGP.

The audiotapes purport to contain secret information to help lower your taxes and eliminate credit card debt. But Syver Vinje says the product has very little value. "The only secrets they offer are secrets because they're not true," he says.

On top of the $1,200 audiotape package, Global members are invited to atten seminars in places like Cancun, Mexico and the Bahamas where independent entrepreneurs pay IGP to make their pitch. The cost of attendance: $6,250.

For more than 12 hours a day, the attendees sit through one sales pitch after another for real estate prospects, tax avoidance schemes and high-growth investment opportunities.

Gil Morgan attended an IGP seminar three years ago and invested $10,000 in a Bahamian investment fund promising an annual return of 250 percent. "It looked like a good way to make a lot of money fast," he says.

But Morgan has yet to make a penny from his investment. The Bahamian government froze the fund because of alleged misuse of the money by the fund's manager.

There are still many who believe in Global Prosperity. When this story first aired in January, 2001, more than 90 members, acting at Global's request, faxed 48 Hours glowing endorsements of the group.

With thousands of members already hooked into the Global Prosperity system, more dreamers continue to log on with dollar signs in their eyes.

In March 2001, IGP was the target of an IRS raid, although, no company officials have been charged with a crime. In April, the Senate Finance Committee held a hearing on tax scams, where Aaron Bazaar spoke out against the group.

"IGP has been stealing from people for five years now without any repercussions," Bazaar said.

Cybercrime: Main Page

(c) MMI, Viacom Internet Services Inc., All Rights Reserved
Thanks for reading CBS NEWS.
Create your free account or log in
for more features.