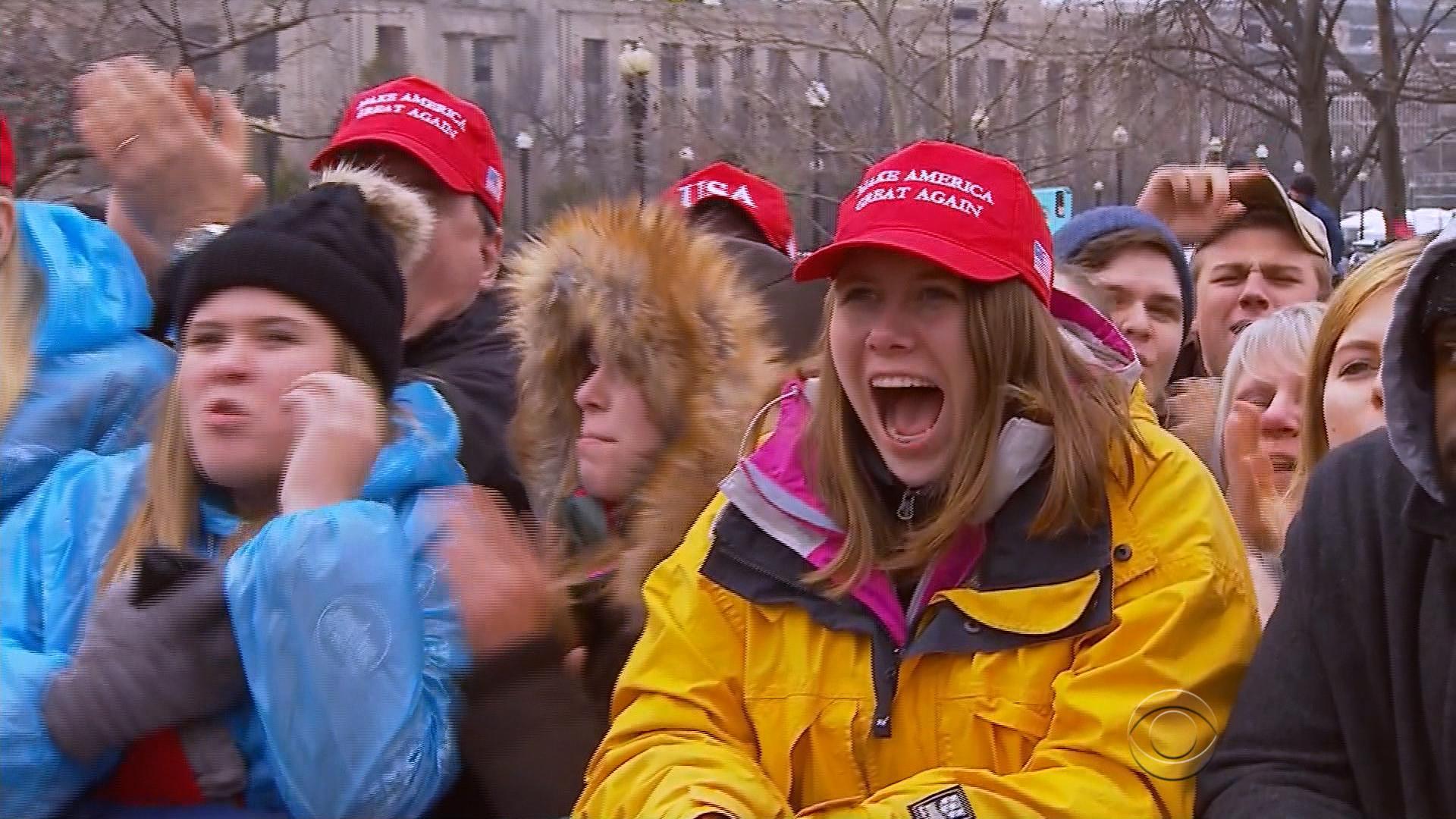 Hundreds of thousands descend on National Mall for inauguration
WASHINGTON -- Organizers of Friday's event were expecting about 800,000 people on the National Mall. How'd the speech go over with them?
Wrapped in the flag, hearts on their sleeve, or wearing the signature Donald Trump fashion statement, hundreds of thousands turned out to celebrate what the new president promised would be a new start.
"We will make America great again," he said.
While most of the crowd cheered, a handful of protesters shouting "defend democracy" moved through the masses -- but they were mostly ignored.
Others protested at a safe distance from the vast sea of Trump supporters.
Laurie Stanley was hoping the protests would stay peaceful.
"I think if we start listening to each other rather than yelling at each other maybe we will find that we have more in common than we think," she said.
But that's not what Maureen Gilligan concluded from President Trump's speech.
"It was more divisive than it was kind of bringing people together," Gilligan said. "So, I was hoping it would be more kind of looking at everybody."
Her college roommate, Rita Kovac, didn't care. She attended every inauguration but one since Jimmy Carter took office.
"This sounds really hokey but it's kind of like the constitution is like live right in front of you," she said.
Fran Malik and his friends took the brave step of advertising his religion despite Mr. Trump's vow to ban all Muslims. But Malik told us he took some solace that the president singled out radical Islam, and not all Muslims.
"Radical people are bad people. They actually -- they're terrorists. They are the actual terrorists, so we need to stop them," he said.
At the end of the day, Pat Balderman summed up what many told us: "I hope he can do at least half of what he said he thinks he can do. I think that would be wonderful."
It will be at least a week until there is an official estimate on the crowd size. But we know from past experience that the area between the Capitol and the Washington Monument on the National Mall can hold between 800,000 and a million people. Today, the crowd did not fill that area.
Thanks for reading CBS NEWS.
Create your free account or log in
for more features.