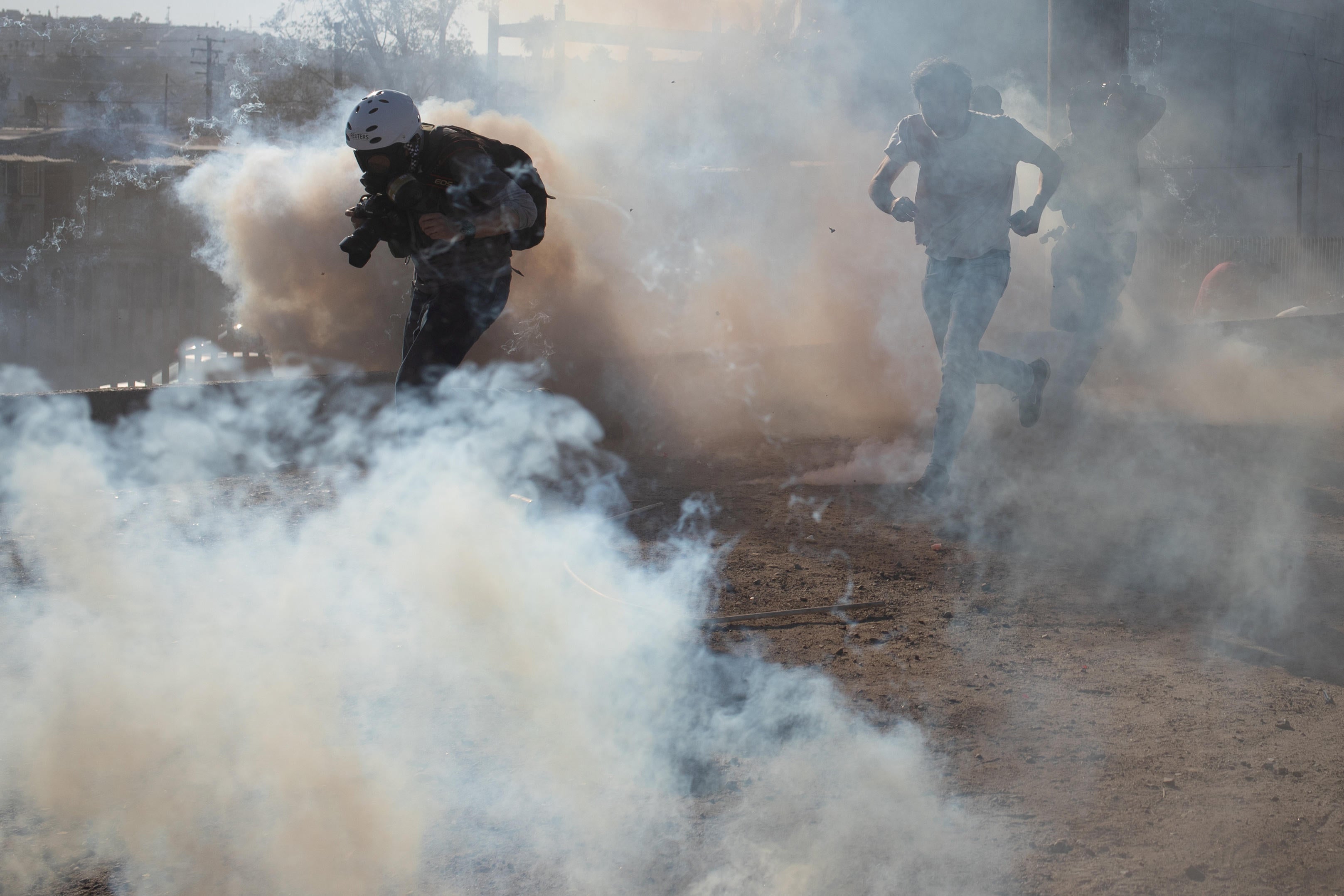 Trump defends using "safe" tear gas as DHS claims 600 migrants are convicted criminals
President Trump is defending the use of what he called "safe" tear gas to stop migrants trying to rush into the U.S. The U.S. Customs and Border Control Commissioner said more than 1,000 migrants tried to storm the border on Sunday. Mexico's government said it was about 500. Sixty-nine migrants who tried to cross illegally were arrested in California and according to Mexican officials, 98 others are being deported.
On Monday, Homeland Security Secretary Kirstjen Nielsen said that more than 600 of the migrants are convicted criminals. In a statement Nielsen wrote, "This includes individuals known to law enforcement for assault, battery, drug crimes, burglary, rape, child abuse and more."
At a roundtable in Mississippi Monday night, Mr. Trump strongly defended Border Patrol's response.
"First of all, the tear gas is a very minor form of the tear gas itself. It's very safe," he said. "The ones that were suffering to a certain extent were the people that were putting it out there."
And on Tuesday, the Department of Homeland Security denied some reports that officers used rubber bullets against migrants. "We do not have rubber bullets," said a DHS official.
But as the Trump administration doubled down on its decision to use tear gas, most of the nearly 6,000 migrants now living in a shelter at the border remain undeterred, waiting for the next step in rough conditions even with their chances of asylum dwindling. They are sleeping in tents at a sports complex in Tijuana while Mexican federal police stand nearby ready to use force if needed.
The Mexican government was not ready for such a large group. In just two weeks, thousands of people poured in and more continue to show up every day.
Karina Guttierrez, a mother of three from Honduras, arrived at the border with the caravan 16 days ago and said the shelter's conditions are terrible. She said there's no food or water and the bathrooms are overflowing.
Tijuana's secretary of social development, Mario Osuna, said the shelter is over capacity by about 2,000 people and that Tijuana is not prepared to take in more. "There isn't a city in the world who could be prepared," he told CBS News.
But some migrants have had enough. At one tent, about 60 to 100 people a day are lining up to voluntarily go back to their home country.
In a statement, Secretary Nielsen wrote, "The violence we saw at the border was entirely predictable. We will continue to prepare for the next assault while looking for lasting solutions with Congress."
Mexico is now asking the United States to conduct a full investigation into the use of non-lethal weapons aimed at Mexican territory.
Thanks for reading CBS NEWS.
Create your free account or log in
for more features.