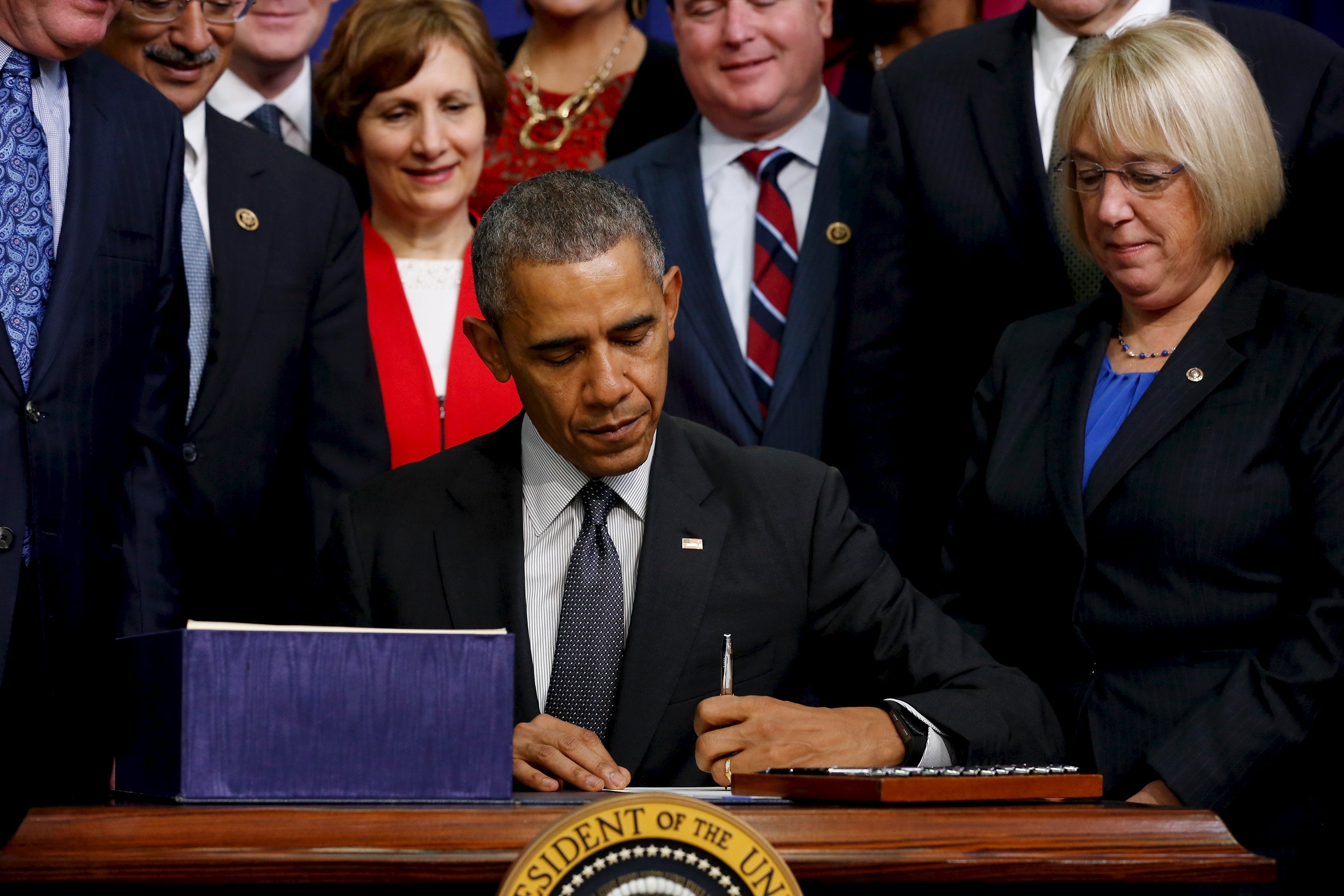 President Obama signs sweeping overhaul to No Child Left Behind
President Obama on Thursday signed a sweeping overhaul to the No Child Left Behind law that mandated aggressive federal involvement in the nation's public schools over the last decade.
"After more than 10 years, members of Congress from both parties have come together to revise our national education law...a Christmas miracle, a bipartisan bill signing right here," Mr. Obama said from an event at the Eisenhower Executive Office Building next to the White House.
The law, which was the result of a bicameral, bipartisan agreement in Congress, will provide states and local school districts with more authority over school performance and accountability and reduce the federal government's role in students' education.
Mr. Obama said the "Every Student Succeeds Act" focuses on ensuring that students graduate from high school and are prepared for college and their careers.
"It builds on the reforms that have helped us make so much progress already, holding to high standards for teaching and learning, empowering states and school districts to develop their own strategies for improvement, dedicating our resources to our most vulnerable children," said Mr. Obama, who explained that it replaces the "one-size-fits-all" approach from the No Child Left Behind law.
In theory, the president said No Child Left Behind, which President George W. Bush signed into law in 2001, had some good goals.
"In practice, it often fell short," he said, adding that the new law instead gets rid of "unnecessary standardized testing" and lays the foundation to expand access to "high-quality pre-schools."
The president applauded lawmakers for their work on the bill, after years of disagreement on Capitol Hill over a new reform bill. Mr. Obama also applauded Education Secretary Arne Duncan, who will step down this month. John B. King, Jr., a deputy education secretary and former commissioner of New York state public schools, will succeed Duncan and will oversee the implementation of the new law.
Thanks for reading CBS NEWS.
Create your free account or log in
for more features.