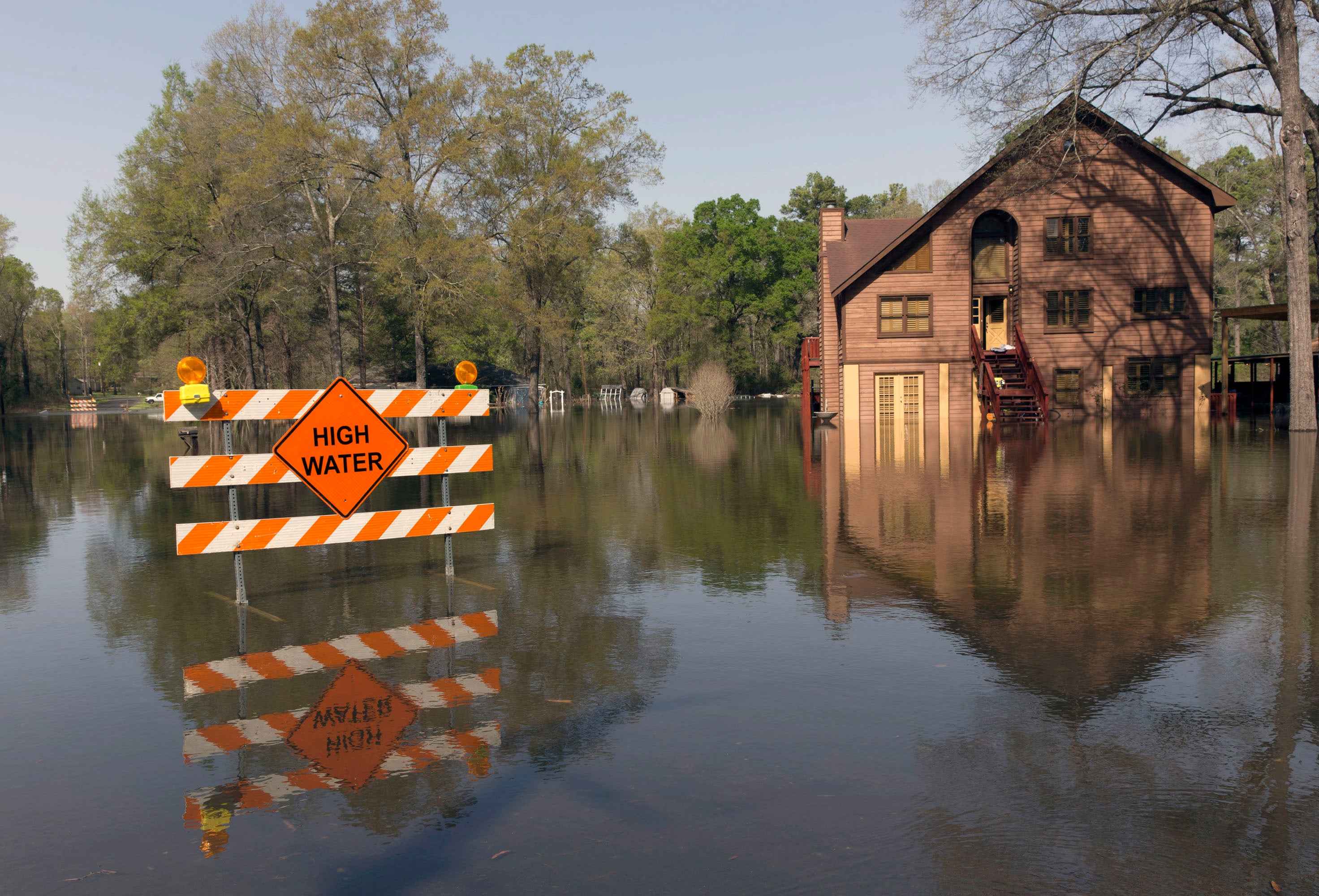 Disaster declaration issued for flood-hit areas of Louisiana
More than 17 million people are facing a severe weather threat as storm systems target the Northeast and the South.
At least six people have died in the Southern flooding. President Obama has issued a disaster declaration for parts of northern Louisiana.
Several confirmed tornadoes barreled across eastern and central Arkansas Sunday as a fast moving system brought pounding rain and large hail.
The violent weather knocked out power for more than 9,000 customers and is the latest bombardment from the historic storms punishing the South, reports CBS News correspondent David Begnaud.
National Guard troops have helped rescue more than 3,000 people in Louisiana, where the widespread flooding is blamed for at least four deaths.
Seventy-eight-year-old Harold Worsham drowned trying to recover belongings from his submerged home.
"They shouldn't have been out there. They were coming in here when the water was just a little too rough," said his son, Kenneth Worsham.
The relentless rain is pushing lakes to levels not seen in decades. Close to 5,000 homes have been damage - more than two dozen of which are in Natchitoches Parish, where the Saline Bayou levee is in danger of failing.
Drone footage shows flood waters already spilling into nearby communities. A breach would threaten another 600 homes, but many in the community have already felt the impact of this devastating flood.
"I never thought I'd have to see my kids live through this," said one victim, Krystal Brown, who said there's nothing left of her home.
"In my yard right now, it's about eight-feet deep," Brown said. "It's terrible to have to sit there and hold your kids at night and watch them cry because they've lost everything."
Thanks for reading CBS NEWS.
Create your free account or log in
for more features.