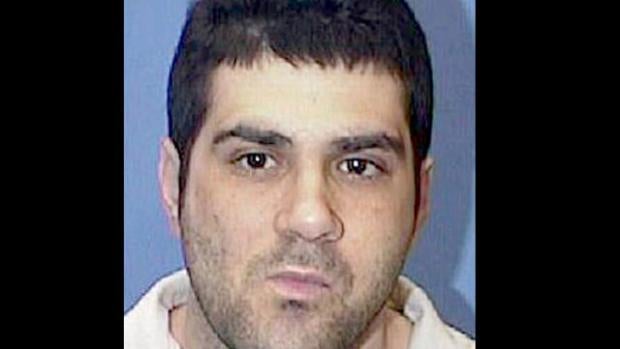 Posthumous pardon denied for executed Texas man
AUSTIN, Texas - The Texas Board of Pardons and Paroles recently denied a petition to vacate the conviction of Cameron Todd Willingham, posthumously. Willingham was executed for killing his three young daughters in a house fire - a conviction vigorously contested by arson experts and wrongful conviction advocates.

READ: How the wrongfully convicted are compensated for years lost


Willingham, who was put to death in 2004 for the Dec. 23, 1991 deadly Corsicana fire, always maintained that he did not start the fire and the arson investigation used to convict him was questioned by leading experts prior to his execution, according to the Innocence Project, a New York-based nonprofit that filed the petition for Willingham's posthumous pardon.

According to the Associated Press, present-day scientists have refuted much of the methodology used by arson investigators before 1992, including the techniques used by the fire marshal in the Willingham case.


The Innocence Project has also argued the prosecutor at Willingham's trial quietly helped get a jailhouse informant a lighter sentence in exchange for testimony that Willingham confessed. The prosecutor, John Jackson, denies the allegation.

Barry Scheck, co-director of the Innocence Project, said in a statement last Thursday that the parole board's decision to deny Willingham's pardon "illustrates that the clemency system is completely broken in Texas."

"The Board's indifference to the question of Willingham's innocence as well as the integrity of the information it relies on in making its decision highlights the dire need for reform," Scheck said.

The group will not be able to apply again to the parole board on Willingham's behalf for two years.

Maurice Possley, an award-winning journalist who worked for the Chicago Tribune for 25 years and did extensive reporting on the Willingham case, called the parole board's decision "unfortunate."

"In my mind, he's innocent," Possley told CBS News' Crimesider of Willingham. "I think the science makes it pretty clear that [the fire] was an accident."

But, Possley, pointed out, "it's hard to get an exoneration under any circumstance" and things are made more complicated when the person in question is dead.

"Once you die, there is no active case. The court system is a great believer in finality," he told Crimesider.

Samuel Gross, editor and co-founder of the National Registry of Exonerations and a professor at the University of Michigan Law School, agreed with Possley that it's difficult to obtain a posthumous exoneration.

"When someone is dead, then, in general, there is no procedure for revisiting a conviction that they've had," Gross told Crimesider. "We don't consider the interest of dead people and their reputation as particularly important, at least not important enough to have legal procedures attached to it."

The National Registry of Exonerations, maintained by the law schools of the University of Michigan and Northwestern University, has recorded 12 instances in which a person was exonerated posthumously since 1989.


The Registry defines a posthumous exoneration as including cases in which a living co-defendant was exonerated under circumstances that clearly indicate that the deceased person would have been exonerated if he or she were alive.


Texas has granted posthumous clemency only once, to Tim Cole, who died while serving a 25-year prison sentence after being convicted of raping a Texas Tech University student. DNA evidence tied another man to the crime and exonerated Cole after his death.

More than half of the posthumous exonerations recorded by the Registry occurred in cases in which a person was sentenced to either life in prison or death, although none of the cases involved a person who was executed.

"Have innocent people been executed in this country? Yes, I think so," Possley, who currently works as a senior researcher for the National Registry of Exonerations, told Crimesider.

Brandon Garrett, a professor at the University of Virginia School of Law, told Crimesider he believes governors tend not to entertain clemency requests for a person who has been executed.

"A case is mooted by execution," Garrett said.

"We have no idea how many wrongful convictions there are. It makes us wonder, how many people die knowing they were innocent?"



Thanks for reading CBS NEWS.
Create your free account or log in
for more features.