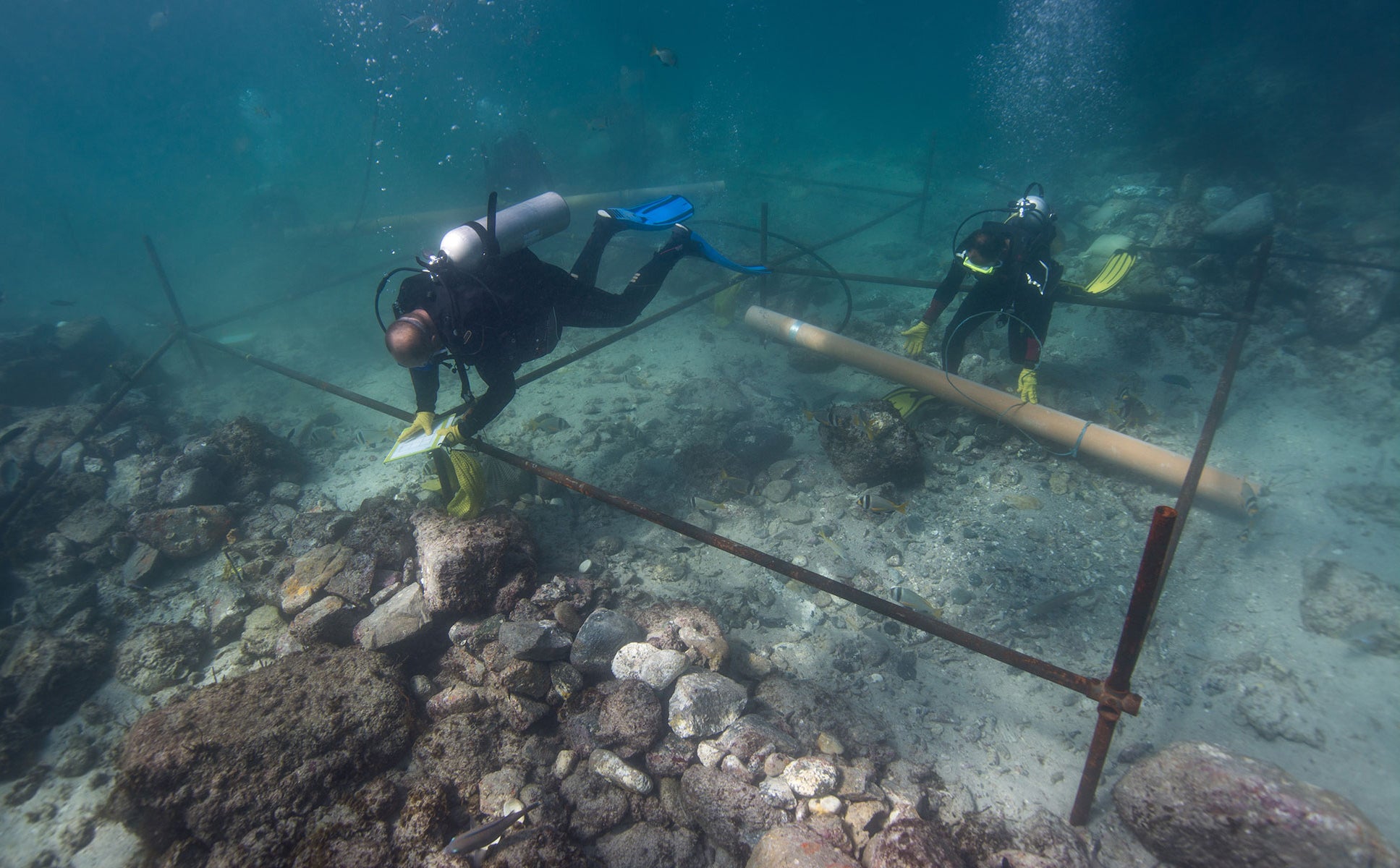 Sunken treasure from a 500-year-old shipwreck
The story goes back to Europe's golden age of exploration, when trade routes were just being established to India that would eventually lead to the waterways of European capitals. If the ship found on the floor of the Indian Ocean is the Esmeralda it would make it the oldest shipwreck ever discovered from that era.
The team of explorers knew where to look; the shallow waters off the coast of Oman. But they didn't know exactly what they'd find beneath the waves.
They dived down, past humpback whales, past dolphins -- and as it turned out, they found an awful lot. Lurking on the seafloor was the 500-year-old wreckage of a ship -- and the team that discovered it is "90 percent" sure it is the Esmeralda.
Project manager David Mearns told CBS News on Wednesday that his scientists have brought items to the surface including stone cannonballs the size of bowling balls but weighing twice as much, gold coins, and the ship's bell -- intact, but in need of a good polish.
And, a unique silver coin, called an Indio, specifically minted for trade between Portugal and India. The coins are so rare, there's thought to be only one other example in the world.
But there was something even more exciting; they're still not completely sure what the metal disc is, or was, but it's thought to be part of ancient navigational device called an astrolabe -- and it could once have been used by the legendary explorer Vasco da Gama.
For those who don't remember their eighth grade histroy, da Gama was the Portuguese explorer who became the first to reach India by sailing East in the fierce race for the trade in exotic spices.
About the same time, his competition, a guy called Christopher Columbus, went West, and happened upon America.
The Esmeralda, one of da Gama's vessels, left Lisbon, Portugal, sailed around Africa and on to Calicut in India, a trade route established by the Portuguese explorer some years earlier called the "Carreira da India."
When da Gama returned to Lisbon, the Esmeralda -- captained by his uncle -- made her way to the island of al Hallaniyah, off the southern coast of Oman, where it ran into a violent storm and was apparently smashed against the rocks.
All the souls on board were lost that fateful day in 1503, and the Esmeralda's whereabouts remained a mystery for more than 500 years.
But that silver coin -- forged in 1499, after da Gama's first voyage to India -- helps date the wreckage.
Archaeologists been excavating the site for three years, uncovering thousands of artefacts, and the work goes on.
Thanks for reading CBS NEWS.
Create your free account or log in
for more features.