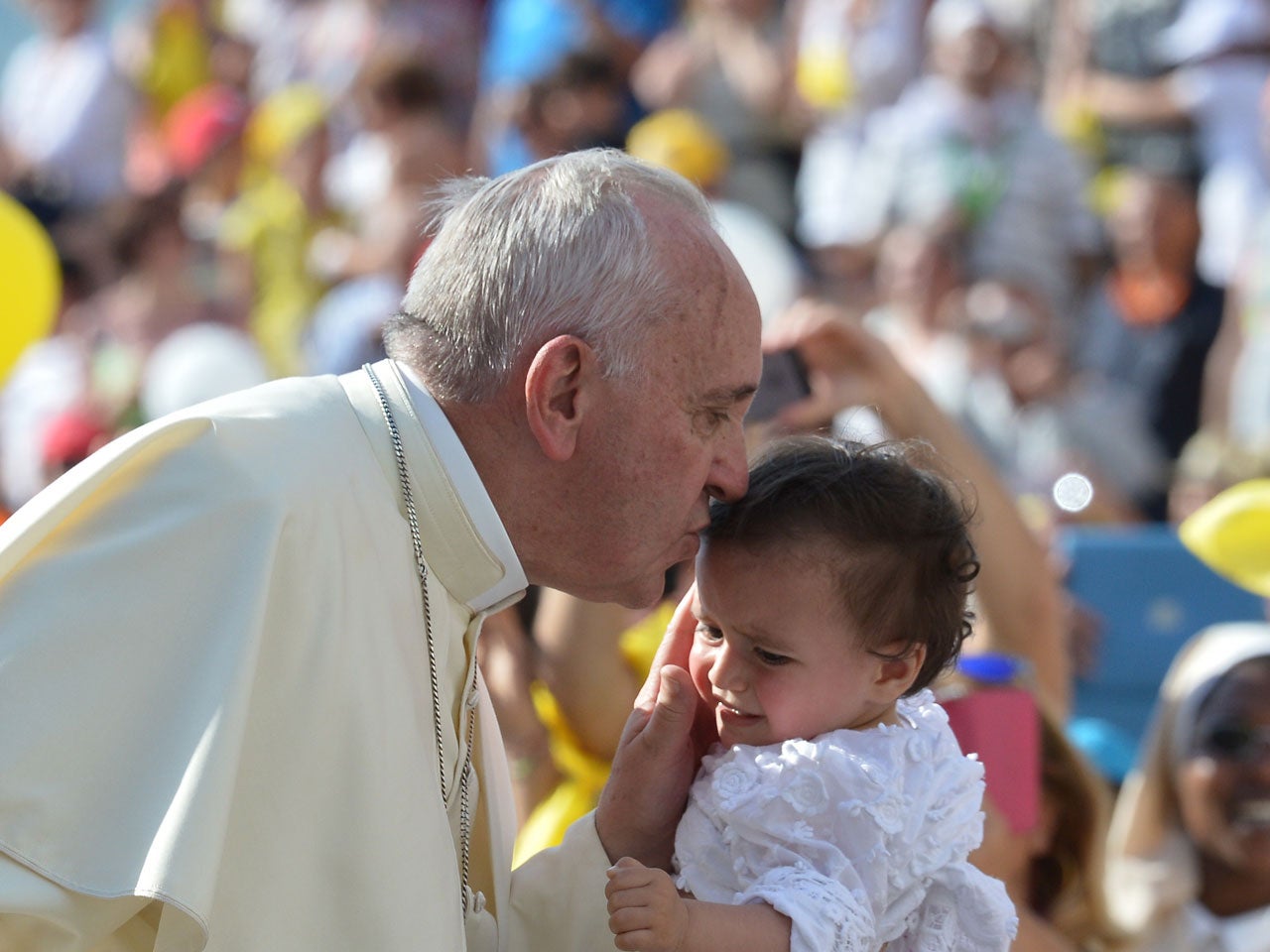 Pope Francis reportedly promises "solutions" to priests' celibacy
It wasn't until nearly 1,000 years after the death of Jesus Christ that the Catholic Church officially required its clergy to take vows of celibacy, Pope Francis pointed out in an interview with an Italian newspaper publisher released on Sunday.
The "Eastern Catholic Church" continues to allow its priests to get married and have kids. Pope Francis called the ongoing requirements of celibacy in his Church a "problem" and reportedly said "there are solutions and I will find them."
The interview, which also touched on the mafia and the Church's enormous sex abuse scandal, was done with the 90-year-old founder of the Italian newspaper "La Repubblica," Eugenio Scalfari, who is one of Italy's most famous atheists. The two have had a series of conversations that have ended up making headlines, but Scalfari does not take notes nor record the interviews.
In an official response to the avalanche of articles that has followed the most recent Scalfari report on their conversation, the Vatican said the interview was "the result of his memory as an expert journalist but not of a precise transcript of a recording nor of a revision from the part of the interested, to whom the words are attributed to."
While the Vatican praised the report's ability to bring out "the sense and spirit of the conversation between the Holy Father and Scalfari," it also questioned whether the article's allegedly dubious composition is "forgetfulness or explicit recognition that a manipulation is taking place for the more naive readers?"
Another of the major revelations the article makes is that the pope allegedly says there are pedophiles in all ranks of the Catholic hierarchy, even among the cardinals.
Allegedly saying "we have a leprosy in our house," when referring to the Church's massive sex abuse scandal, the pope also claimed that as many as 1 in 50 members of the clergy are pedophiles.
"The 2 percent of pedophiles are priests, and even bishops and cardinals," the pope allegedly said. "And others, even more numerous, know about it but keep quiet, they punish without saying the reason why. I find this state of things untenable and it is my intention to confront it with the severity it requires."
Pope Francis also expressed consternation with the Mafia. He recently excommunicated all members organized crime in Italy, a move that has met with resistance in some parts.
"I don't know all the details of the problem of the Mafia," the pope allegedly said. "Unfortunately I know what they do, the crimes that are committed, the enormous economic interests that they control. But the mafia's way of thinking escapes me."
Thanks for reading CBS NEWS.
Create your free account or log in
for more features.